ISO Certification In Philippines
ISO Certification in Philippines
ISO Certification In Philippines, Certivatic is specialized in providing ISO Certification and Consultation in Philippines. We provide the best ISO Consultant services in Cebu City, Manila, Pasig, Makati, and other major cities in Philippines with the service of consultation, implementation, documentation, training, auditing, and registration. We do provide CE mark Certification, HALAL Certification around the world at an affordable cost.
What is ISO Certification?
ISO is an international certification that aims to facilitate trade, Process improvement, safety, and other quality factors in the organizational parameters and It involves developing the specification for services, systems, products, and procedures where they can measure their level of brilliance. The concept of this international organization for standardization came into existence to streamline the process varying in the industries to make sure the consistency and safety of the products.
ISO Certification is a seal of approval from ISO certification bodies that helps an organization to showcase that they follow the rules and regulations set by international organizations. 
ISO Certification In Philippines and its significance:
what does iso stand for? international organization for standardization (ISO) is a global organization that works to furnish standardization across companies and an array of products. The headquarters of the ISO is situated in Geneva, Switzerland. It is an independent, non-profitable and non-governmental organization that consists of 160 plus national standard bodies and other network organizations as actual members of ISO.
Benefits or Advantages of ISO Certification In Philippines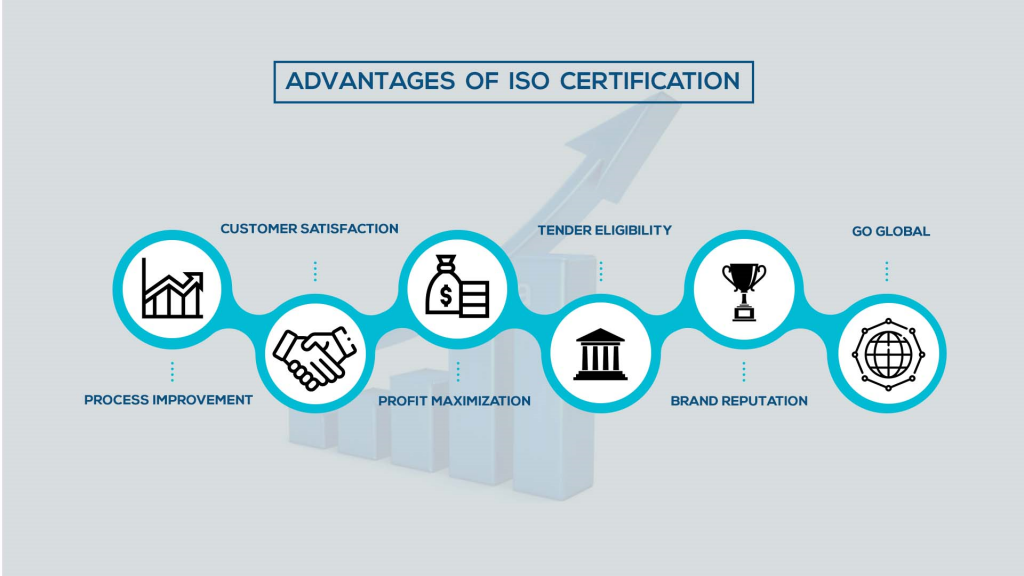 Global Business
Standardizing the product has been one of the influential factors in breaking down all the barriers related to trade and awakening the companies to enter into the global markets.
The purchasing of suitable parts from the international origin awakens the organization to decrease their expenses and offer a competitive costing
Regulated export and import requirements could eliminate lot of problems in international transactions.
Consumer safety and satisfaction
Increasing the consumer confidence in the products would become more reliable, safer and quality
ISO enables the end-users to be proactive in their processing industries and select quality services and products.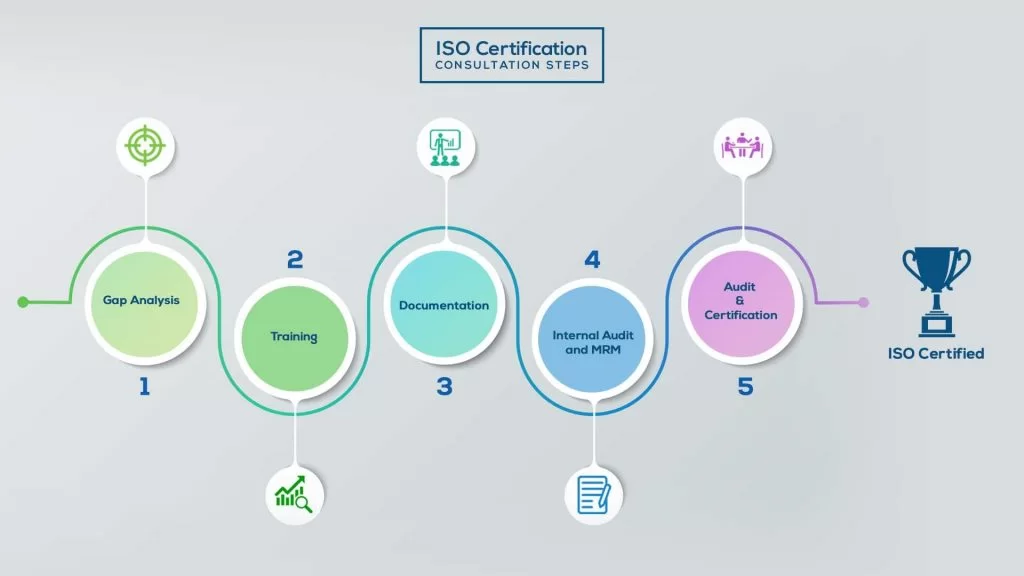 ISO Certification In Philippines
Our method/steps are easy, unique, time-bound, and result-oriented.
Interacting and detailed study of current work flows in different departments, operating procedures, documentation and practices.

Identifying any shortcomings of your organization against the requirements of ISO.

Generating a Gap report and planning for implementation
Creating awareness about ISO standard and its importance.

A formal training session/s.

It includes training on internal auditing, documentation training, mock audit and trainings to conduct management review meeting.
Documentation is the manifestation for your entire organizations process, procedure and results.

End-to-End support on preparing documentation as per ISO requirements.
Internal Audit (IA) as a tool, it is a cross departmental audit to ensure zero loophole in the system of your organization.

MRM: Management review meeting (MRM) helps top management to guide and ensure the whole organization is up to the mark as per the standard requirements.
Certivatic – Your certification is our responsibility!

With our 100% track record of success, we make sure Certification is achieved successfully.
List of International standards published by ISO:
The international organization for standardization is one of the largest publishers of the standards worldwide. These standards are very important for regulating business performances, manufacturing, and quality purposes. It has published more than 23000 plus standards consisting of 700+ technical bodies for standard development.
Now let us see top international standards and how they affect your business:
Apart from these standards, there are many other international standards like CE Mark, HACCP, GMP, and approaches like VAPT, CMMI, Audit process which will suffice your requirements. But these standards are not necessarily from ISO. You can contact us directly for any such requirements.
ISO Certification in Philippines is breakdown a of every single sign that the association can accomplish when the usage of ISO standards happens. The administration framework must be sufficiently able to withstand all the Threads that are confronted remotely or inside. Tending to each chance concerning finding an answer so as to give a stable administration framework is the undertaking that individuals from top administration should deal with ISO Certification in Philippines.
Frequently Asked Questions