ISO 9001 Certification In Kuwait
ISO Certification In Kuwait, Certivatic is specialized in providing ISO Certification and Consultation in Kuwait. We provide the best ISO Consultant services in Mangaf Al Jahra, Salmiya, Sabah Al Salem, Al Farwaniyah, and other major cities in Kuwait with the service of consultation, implementation, documentation, training, auditing, and registration. 
We do provide CE mark Certification, HALAL Certification around the world at an affordable cost.
ISO 9001– Quality Management System
ISO 9001 Certification in Kuwait standard specifies the requirement for Quality Management System this standard is a set of documented policies, procedures and responsibilities organized into a structured system of processes to assist an organization in realizing its quality vision, goals, and objectives. 
It is used by organizations to show their capability to regularly provide products and services that meets clients and regulatory requirement.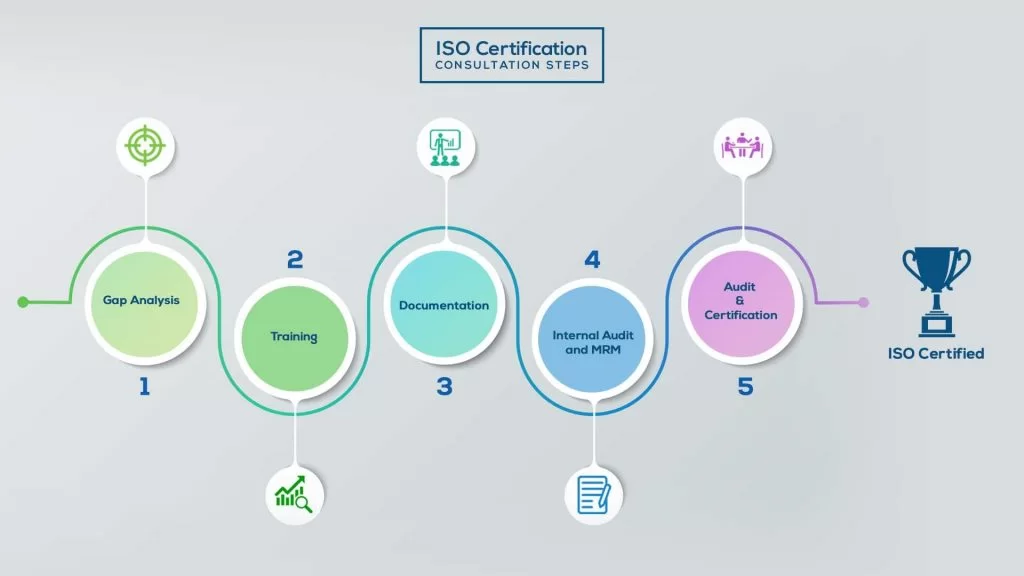 ISO Certification In Kuwait
Our method/steps are easy, unique, time-bound, and result-oriented.
Interacting and detailed study of current work flows in different departments, operating procedures, documentation and practices.

Identifying any shortcomings of your organization against the requirements of ISO.

Generating a Gap report and planning for implementation
Creating awareness about ISO standard and its importance.

A formal training session/s.

It includes training on internal auditing, documentation training, mock audit and trainings to conduct management review meeting.
Documentation is the manifestation for your entire organizations process, procedure and results.

End-to-End support on preparing documentation as per ISO requirements.
Internal Audit (IA) as a tool, it is a cross departmental audit to ensure zero loophole in the system of your organization.

MRM: Management review meeting (MRM) helps top management to guide and ensure the whole organization is up to the mark as per the standard requirements.
Certivatic – Your certification is our responsibility!

With our 100% track record of success, we make sure Certification is achieved successfully.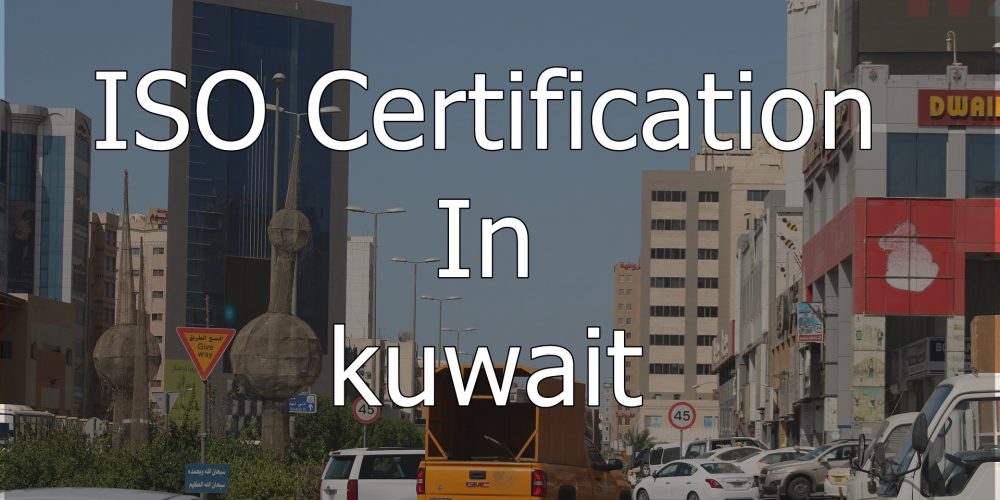 Documented Procedures as per ISO 9001
ISO 9001 standard requires procedures for the following activities to be documented and evidence maintained that they are being followed
Control of documents and records – For example the gathering of customer requirements and the recording of product testing.
Control of non-conforming product – for example to prevent defects and rejections from being sent to customers
Corrective and Preventive Actions – continual improvement through corrective and preventive actions necessary when mistakes have been made to prevent them from happening again.
Internal audits to show that the organization takes seriously, its commitment to quality and conformance to the ISO 9001 standard.
Maintaining well implemented compliance with the ISO 9001 Certification in Kuwait standard helps an organization focus on meeting customer requirements and exceeding customer expectations with processes that are even more effective and efficient.
Understanding the sub clauses of clause 4 of ISO 9001 – Context of the Organization
Clause 4.1: Understanding the organization and its context here the management of the organization needs to show evidence in having developed a strategy that takes all relevant factors into accounting and ongoing and dynamic way most healthy advanced organizations have been doing this for years without needing a standard such as this one. For example before preparing the annual budget mature organizations will review and make twists to their strategy after doing some sort of analysis such as for example a SWOT analysis every few years they will do a three or five year strategic plan. Perhaps this revision of the standard has introduced this best practice as a requirement to demonstrate that the organization has done its due diligence to identify internal and external issues relevant to formulating strategy in achieving its purpose.
Clause 4.2: Understanding the needs and expectations of interested parties – a lot of people and entities could be considered as interested parties for instance stakeholders and owners of the business, government agencies and regulators, clients and customers, employees and their families, trade union suppliers and partners, emergency services like firefighters, police, ambulance etc and then there are media. However, we only need to identify those interested parties and their requirements that are relevant to the QMS because they have any effect or potentially effect on the organization's ability to meet product or service requirements andof course, this information needs to be kept up-to-date.
How ISO 9001 Certification in Kuwait can be helpful
Better credibility and dynamic image in market.
Higher rate of gaining customer satisfaction.
Creates a continual improvement culture and engagement of employees.
Identifies and encourages more efficient and time saving processes.
Ease of management's review with appropriate controls and sets out areas of responsibility across the organization.
Increase in competence, productivity and profits.
ISO 9001 Certification in Kuwait its mainly about quality management system.