ISO 13485 Certification In Kuwait
ISO Certification In Kuwait, Certivatic is specialized in providing ISO Certification and Consultation in Kuwait. We provide the best ISO Consultant services in Mangaf Al Jahra, Salmiya, Sabah Al Salem, Al Farwaniyah, and other major cities in Kuwait with the service of consultation, implementation, documentation, training, auditing, and registration.
 We do provide CE mark Certification, HALAL Certification around the world at an affordable cost.
ISO 13485– Quality Management System for Medical Devices
ISO 13485 Certification in Kuwait is the globally recognized standard specifies requirement for quality management system, which is considered to be used by organizations involved in the design, production, installation and servicing of medical devices and related services. ISO 13485 standard is based on process approach of the quality management system. 
ISO 13485 standard does not contain requirements specific to other management systems standard such as environmental management system and occupational health and safety management system.
How to get ISO 13485 Certification in Kuwait? – Our effective implementation steps: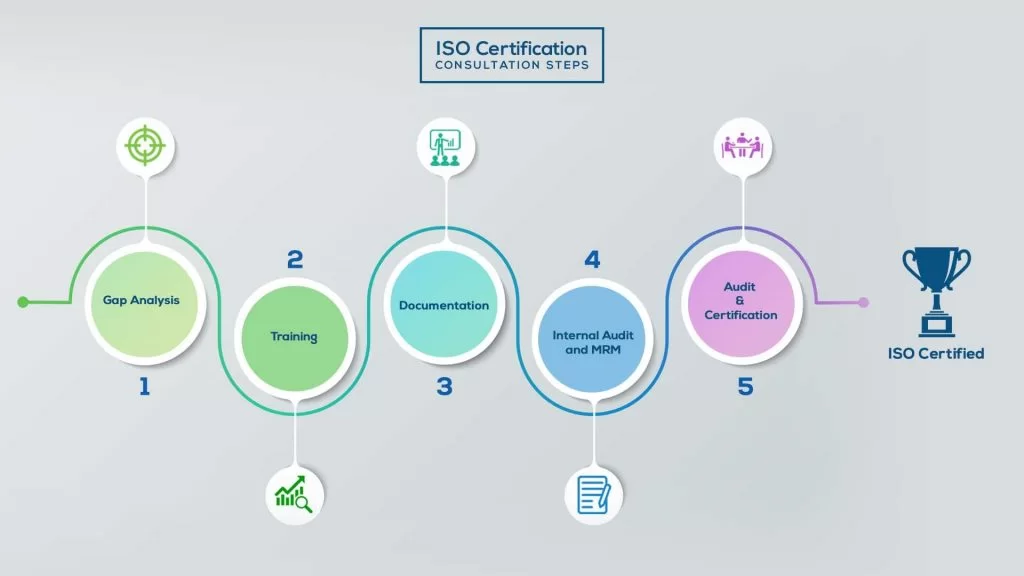 ISO Certification In Kuwait
Our method/steps are easy, unique, time-bound, and result-oriented.
Interacting and detailed study of current work flows in different departments, operating procedures, documentation and practices.

Identifying any shortcomings of your organization against the requirements of ISO.

Generating a Gap report and planning for implementation
Creating awareness about ISO standard and its importance.

A formal training session/s.

It includes training on internal auditing, documentation training, mock audit and trainings to conduct management review meeting.
Documentation is the manifestation for your entire organizations process, procedure and results.

End-to-End support on preparing documentation as per ISO requirements.
Internal Audit (IA) as a tool, it is a cross departmental audit to ensure zero loophole in the system of your organization.

MRM: Management review meeting (MRM) helps top management to guide and ensure the whole organization is up to the mark as per the standard requirements.
Certivatic – Your certification is our responsibility!

With our 100% track record of success, we make sure Certification is achieved successfully.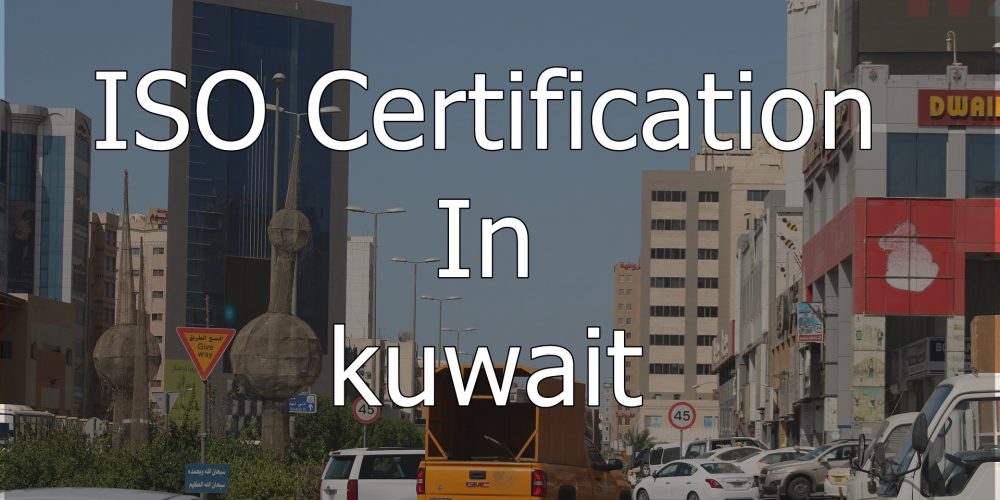 The benefits of being ISO 13485 certified are
Improve your processes and customer satisfaction
Improve decision making and employee engagement
Improve overall performance and reduce waste
Meet compliance with legal and regulatory requirements
Produce safe and effective medical devices for market
Effectively manage risk throughout the medical device life cycle
Difference between ISO 13485 and ISO 9001
Normally, ISO 13485 is coordinated with ISO 9001. However, the major key differences are while ISO 9001 requires organizations to demonstrate continual improvement and has requirements to ensure customer satisfaction. ISO 13485 requires the organization to demonstrate only that its quality system is maintained and effective and it does not rely on customer satisfaction as a metric. Furthermore, ISO 13485 has other modifications including the areas of risk management, design, control, corrective and preventative action management.
The quality manual (QM) is really the key to any organization's quality system. The ISO 13485 standard requires a documented Quality Manual, which includes the scope of the Quality Management System (QMS), including details and justification for any exclusions documented procedures for the QMS or references to them and a description of the interaction between the processes of the QMS. The QMS is often the one document that is freely shared with external parties, as it is used to provide evidence of the organization's quality system at least at a high level. Some organizations, even have it available on their website. Some organizations may approve suppliers, based on the information in the Quality Manual. So being able to supply it to them can bring a real value to both organizations.