ISO 17025 Certification In Kuwait
ISO Certification In Kuwait, Certivatic is specialized in providing ISO Certification and Consultation in Kuwait. We provide the best ISO Consultant services in Mangaf Al Jahra, Salmiya, Sabah Al Salem, Al Farwaniyah, and other major cities in Kuwait with the service of consultation, implementation, documentation, training, auditing, and registration. 
We do provide CE mark Certification, HALAL Certification around the world at an affordable cost.
An ISO 17025 Certification in Kuwait City is also a board accreditation from a governing body. For ISO 17025 registration services in Al Ahmadi, we must consider two main clauses. The two critical limitations that must be taken care of while implementing ISO 17025 Certification in Kuwait are management requirements and technical requirements.
Among the globally recognized international quality standards for testing and calibration laboratories is ISO 17025 certification in Kuwait.
ISO 17025– Testing and Calibration Laboratories
ISO 17025 Certification in Kuwait is an international standard that applies to laboratories that carry out tests and calibrations.
 It is a list of requirements that have to be met to show that they operating management system have the technical competency and have the ability to generate valid results.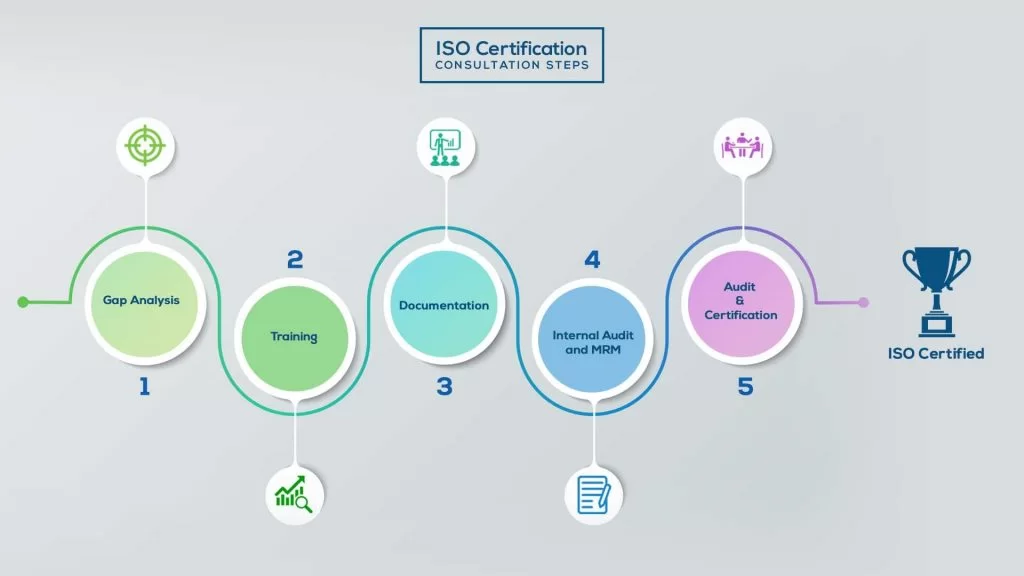 ISO Certification In Kuwait
Our method/steps are easy, unique, time-bound, and result-oriented.
Interacting and detailed study of current work flows in different departments, operating procedures, documentation and practices.

Identifying any shortcomings of your organization against the requirements of ISO.

Generating a Gap report and planning for implementation
Creating awareness about ISO standard and its importance.

A formal training session/s.

It includes training on internal auditing, documentation training, mock audit and trainings to conduct management review meeting.
Documentation is the manifestation for your entire organizations process, procedure and results.

End-to-End support on preparing documentation as per ISO requirements.
Internal Audit (IA) as a tool, it is a cross departmental audit to ensure zero loophole in the system of your organization.

MRM: Management review meeting (MRM) helps top management to guide and ensure the whole organization is up to the mark as per the standard requirements.
Certivatic – Your certification is our responsibility!

With our 100% track record of success, we make sure Certification is achieved successfully.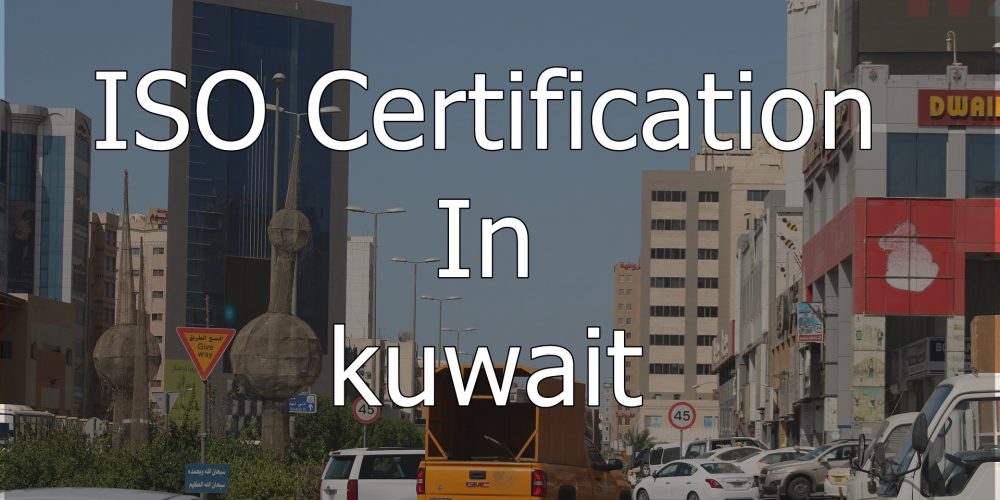 Benefits of being ISO 17025 certified are
Increase lab credibility
Promotes confidence in test results, reports and certificates
Improve operations and reduces risks
Good corporate image in the eyes of regulators, customers and employees
Enhanced Customers' Satisfaction Level
Win more business where accreditation is a requirement or a competitive advantage
Increase accuracy and cost savings
Requirements of ISO 17025 Certification in Kuwait
The two main requirements for ISO 17025 Certification in Kuwait are technical requirements and management requirements.
The technical requirements deal with the methods, equipment and staff used in the laboratory. Laboratories have to show that the methods they use are appropriate for the intended use it include sampling, handling, storage and preparation of items to be tested and calibrated. ISO 17025 Certification in Kuwait requires that the methods to be used have to be either standard methods or laboratory development it's that upon the goal of validation process. Requirements also specified that the laboratory should also have all the appropriate equipment to carry out all the tests and or calibrations performed with regards to staff, the requirements are that all who operate specific equipment and carry out tests need to be competent.
The management requirements require that a management system is in place that is appropriate to the scope of its activities. This includes quality control system, documentation control and other management policies. ISO 17025 accreditation also requires that the laboratory continuously improve the effectiveness of its management system, and periodic checks are done to ensure that ISO 17025 requirements are continuously be met. This ensures that the laboratory is continuously improving in the services it can provide to its customers.  Another major advantage of ISO 17025 Certification in Kuwait is that tests and calibrations are recognized globally, this means that organization can provide testing to customers across the world increasing the size of potential customers.
ISO 17025 standard gives the research center hardware and the professional a trust so as to exhibit the usable competency and substantial outcomes. ISO 17025 standard helps the association to advance the marking and accomplishing Global acknowledgment makes it simpler. Offices that are consolidated during the execution of International standard will consistently support the association to give the competency in the Marketplace with ISO 17025 Certification in Kuwait.