ISO 14001 Certification In Kuwait
ISO Certification In Kuwait, Certivatic is specialized in providing ISO Certification and Consultation in Kuwait. We provide the best ISO Consultant services in Mangaf Al Jahra, Salmiya, Sabah Al Salem, Al Farwaniyah, and other major cities in Kuwait with the service of consultation, implementation, documentation, training, auditing, and registration. 
We do provide CE mark Certification, HALAL Certification around the world at an affordable cost.
ISO 14001 – Environmental Management System
ISO 14001 certification in Kuwait specifies the requirements for any organization, to be able to claim that they have an Environmental Management System or EMS that conforms to specifications set by the globally recognized International Organization for Standardization or ISO. 
The latest version of the standard has a High Level Structure, almost identical to ISO 14001 for quality management system, which makes it easy and desirable to integrate Environmental and Quality policies, objectives, and processes into one management System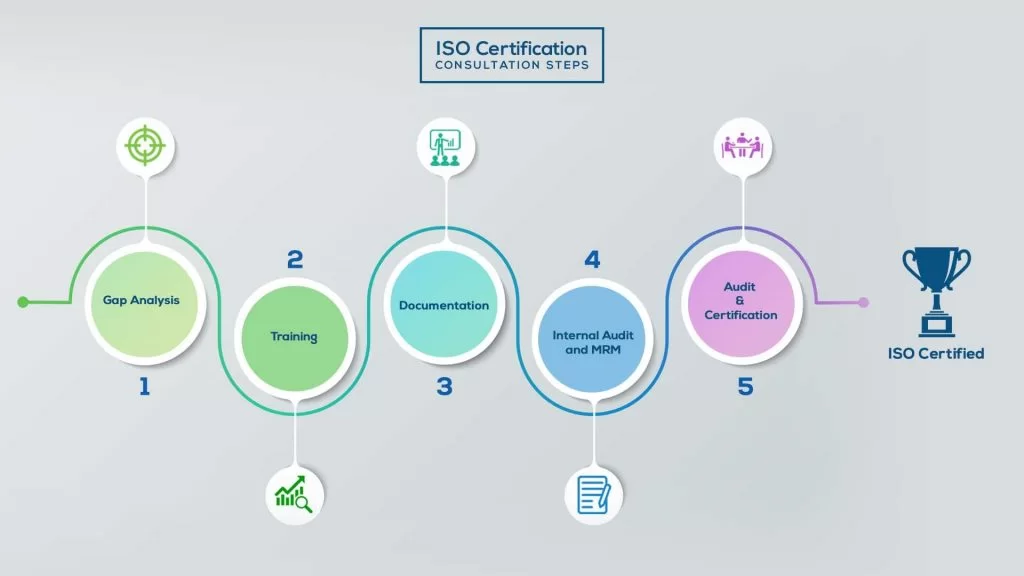 ISO Certification In Kuwait
Our method/steps are easy, unique, time-bound, and result-oriented.
Interacting and detailed study of current work flows in different departments, operating procedures, documentation and practices.

Identifying any shortcomings of your organization against the requirements of ISO.

Generating a Gap report and planning for implementation
Creating awareness about ISO standard and its importance.

A formal training session/s.

It includes training on internal auditing, documentation training, mock audit and trainings to conduct management review meeting.
Documentation is the manifestation for your entire organizations process, procedure and results.

End-to-End support on preparing documentation as per ISO requirements.
Internal Audit (IA) as a tool, it is a cross departmental audit to ensure zero loophole in the system of your organization.

MRM: Management review meeting (MRM) helps top management to guide and ensure the whole organization is up to the mark as per the standard requirements.
Certivatic – Your certification is our responsibility!

With our 100% track record of success, we make sure Certification is achieved successfully.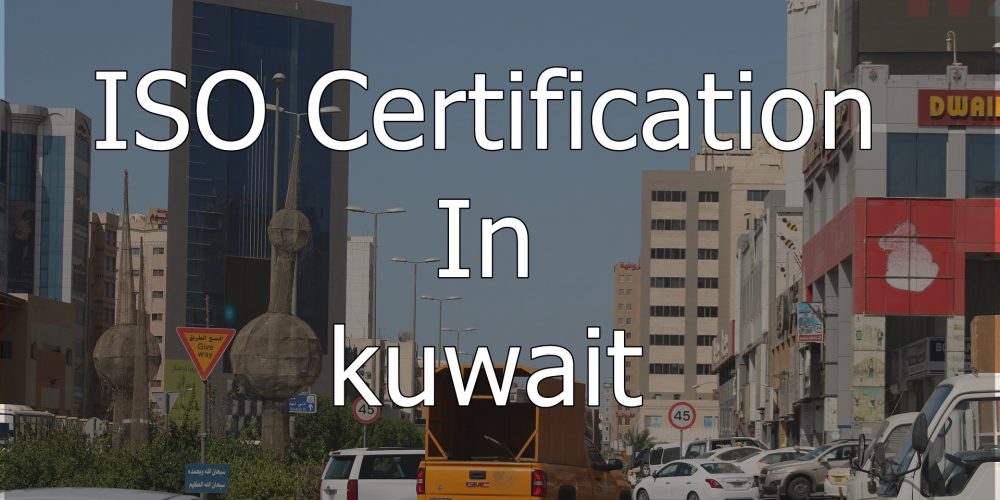 More about ISO 14001 certification in Kuwait
In an ISO management system standards, the various numbered sections are referred to as clauses. After some introduction and definitions as mentioned above, the actual requirements of the ISO 14001 standard are contained in clauses 4 to 10.
Clause 4.1 – Understanding the organization and its context its external and internal issues that are relevant to environmental management, either because the organization's activities will have any effect on the environment or the environment can impact on the organization.
Clause 4.2 – Understanding the needs and expectations of interested parties you have to determine who are interested parties such as regulators, neighbors and employees and gain a general high level understanding of the needs and expectations that they have expressed and which are relevant to the organization's environmental management.
Clause 4.3 – Defining the Scope of EMS you have to define the scope of your EMS taking into account such things as your location, your activities, products and services, your internal and external issues, and the relevant interested parties, everything within your scope must be covered by your EMS.
Clause 5.1 – Leadership and commitment requires top management to show Environmental Commitment and Leadership by holding themselves accountable for the EMS being effective.
Clause 5.2 – EMS Policy this starts with establishing an appropriate Environmental Policy that lays the foundation and provides the structure for setting, environmental objectives for the organization that ensure protection of the environment and prevention of pollution that goes to the spirit and not simply the letter of regulatory compliance.
Clause 5.3 – Organizational roles, responsibilities and authorities ensuring effectiveness also means providing the human resources with whatever authority is needed to establish and make the EMS conform to the standard and report on the effectiveness of its performance to top management.
ISO 14001 certification in Kuwait proves the social values that are concerned in the organization. Awareness of environmental problems is growing in most countries and it is felt by many that current development patterns cannot be sustained in the long term.