ISO 22000 Certification in Jordan
ISO 22000 Certification In Jordan
ISO Certification In Jordan, Certivatic is specialized in providing ISO Certification and Consultation in Jordan. We provide the best ISO Consultant services in Amman, Russeifa, Zarqa, Irbid, and other major cities in Jordan with the service of consultation, implementation, documentation, training, auditing, and registration. 
We do provide CE mark Certification, HALAL Certification around the world at an affordable cost.
Achieving ISO 22000 certification in Irbid benefits an organization in many ways and makes it more successful in the business world. Jordan's registration services for ISO 22000 are extremely concerned about food poisoning, which may occur during any phase of the production process before the food is delivered to the customer.
What is ISO 22000 Certification in Jordan
ISO 22000 Certification in Jordan is an internationally recognized standard and sets up criteria for Food Safety Management System. The objective of ISO 22000 standard is to align the requirements for food safety management at the global level. 
The standard contributes to ensuring food safety throughout the entire food chain from farm to table. ISO 22000 standard can be implemented by any organization within the food supply chain and the standard integrates the principle of Hazard Analysis and Critical Control Point system which was developed by Codex Alimentarius commission.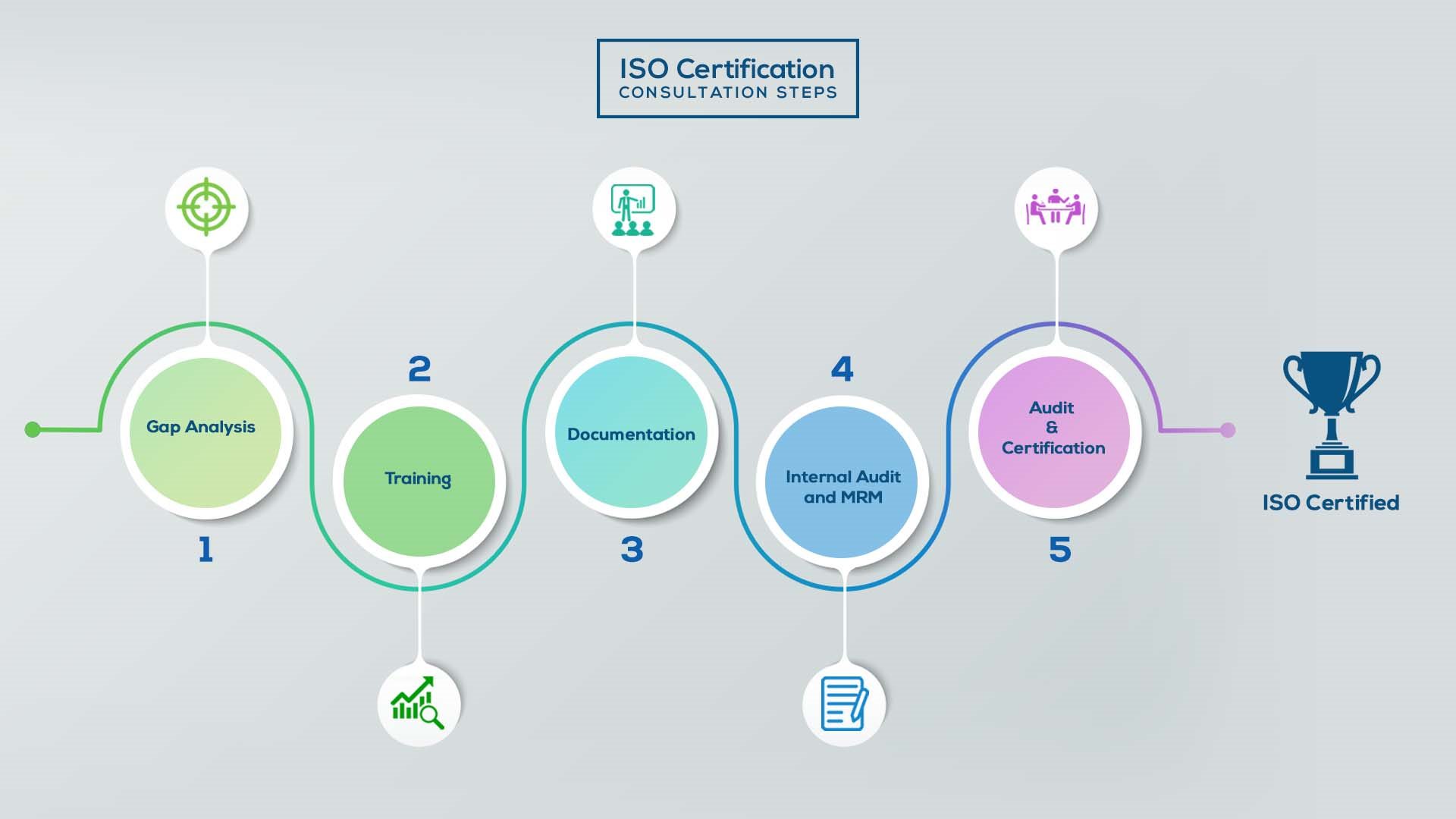 ISO Certification In Jordan
Our method/steps are easy, unique, time-bound, and result-oriented.
Interacting and detailed study of current work flows in different departments, operating procedures, documentation and practices.

Identifying any shortcomings of your organization against the requirements of ISO.

Generating a Gap report and planning for implementation
Creating awareness about ISO standard and its importance.

A formal training session/s.

It includes training on internal auditing, documentation training, mock audit and trainings to conduct management review meeting.
Documentation is the manifestation for your entire organizations process, procedure and results.

End-to-End support on preparing documentation as per ISO requirements.
Internal Audit (IA) as a tool, it is a cross departmental audit to ensure zero loophole in the system of your organization.

MRM: Management review meeting (MRM) helps top management to guide and ensure the whole organization is up to the mark as per the standard requirements.
Certivatic – Your certification is our responsibility!

With our 100% track record of success, we make sure Certification is achieved successfully.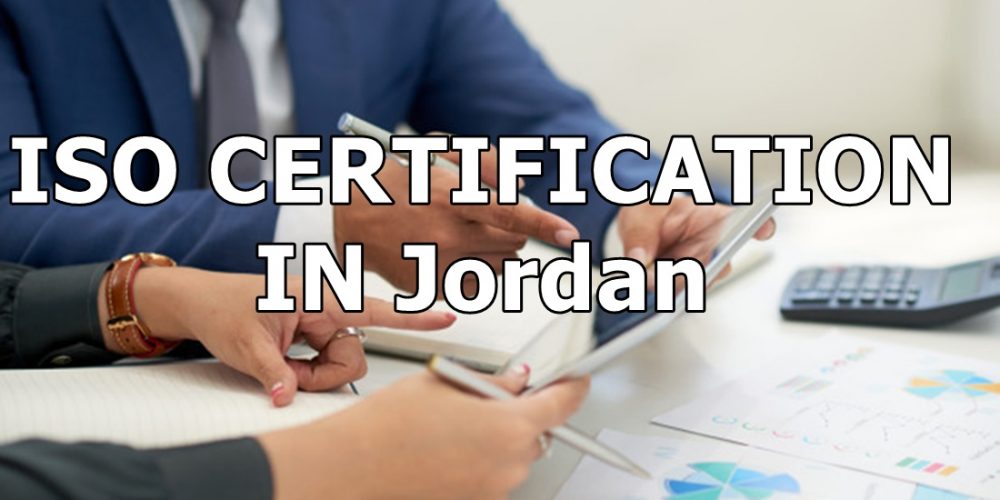 All about ISO 22000 Certification in Jordan
ISO 22000 Certification in Jordan is an international standard because it corresponds to the same structure as other popular standards such as ISO 9001 and ISO 14001 it is easier to integrate with other management systems. However, there are many differences from ISO 22000 previous version, so you have to prepare for the transition to compliance with ISO 22000 latest version context and stakeholders.
Clause 4.1 requires the systematic identification and monitoring of the external and internal context and clause 4.2 requires an understanding of the needs and expectations of stakeholders. Strong emphasis on leadership and leadership commitment clause 5.1 now includes new demands for leadership demonstration and leadership commitment. Risk management clause 6.1 now requires companies to identify the risks that can positively or negatively affect the ability of the management system to achieve the intended results.Focus on goals as a driving factor for improvements and these changes can be found in clause 6.2 and 9.1 of the performance evaluation. Extended requirements for communications clause 7.4 now contains an algorithm for communication, including determining what, when, how and who to inform less stringent requirements for the food safety guidelines. The changes introduced in clause 7.5 still need to have documented information the documented information needs to be managed in order to guarantee its competence.
PDCA cycle the standard explains that the PDCA cycle is applied in duplicate as separate loops that work together. One covers the management system and the other covers the principles of HACCP.The scope now clearly includes animal fee and informing about food safety policy clearly requires leadership to promote awareness of food safety policy by employees. Objectives of food safety management system the setting of goals for the food safety management system is defined in clause 6.2.1 manage the processes, products or services that come from outside. This point introduces the need to manage process providers, products and services.
In addition, there are several key changes in the latest version of ISO 22000 Certification in Jordan compared to ISO 22000 previous version of standard related to the systematization of HACCP.