ISO 45001 Certification In Qatar
ISO Certification In Qatar, Certivatic is specialized in providing ISO Certification and Consultation in Qatar. We provide the best ISO Consultant services in Al Rayyan, Doha, Al Wakrah, Al Khor, and other major cities in Qatar with the service of consultation, implementation, documentation, training, auditing, and registration. 
We do provide CE mark Certification, HALAL Certification around the world at an affordable cost.
ISO 45001 – Occupational Health & Safety
ISO 45001 certification in Qatar Is one of the widely recognised and implemented standard in the country also across the globe, this standard is published by an organization called the international organization for standardization I'm the job of which is to publish and revise the standards to help mankind to achieve the intended outcomes lot of the standards which are published by this organisation are certifiable and implementable standards and few are guidelines this standard call ISO 45001 is occupational health and safety management system which means it takes care of all the requirements which needs to be fulfilled by an organisation To say that it is on par to make sure that the health and safety of each and every employee. 
Like other ISO standards, even this standard has a number of clauses that borderlines the effective criteria to be fulfilled by any organization.
How to get ISO 45001 Certification in Qatar? – Our effective implementation steps: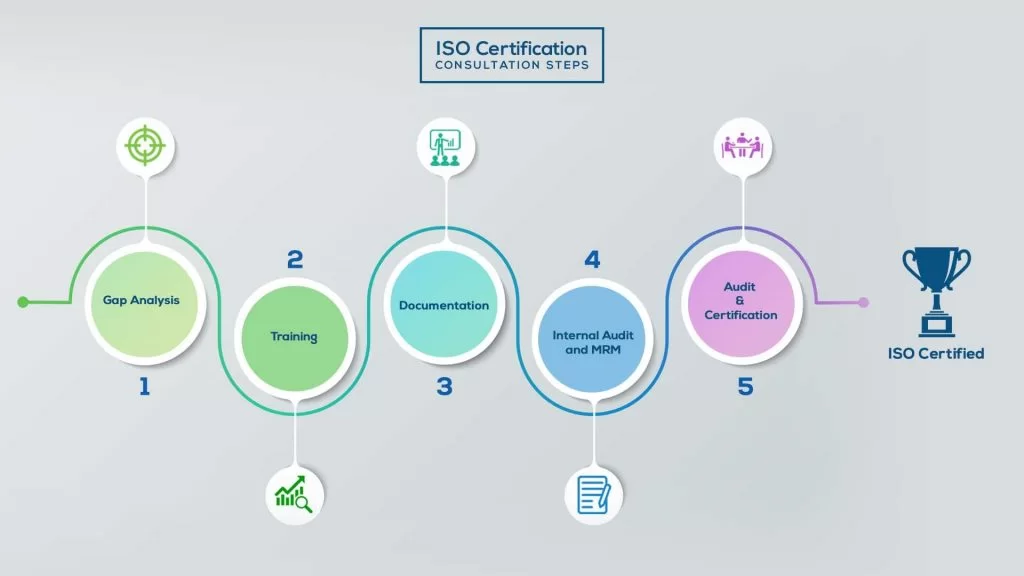 ISO Certification In Qatar
Our method/steps are easy, unique, time-bound, and result-oriented.
Interacting and detailed study of current work flows in different departments, operating procedures, documentation and practices.

Identifying any shortcomings of your organization against the requirements of ISO.

Generating a Gap report and planning for implementation
Creating awareness about ISO standard and its importance.

A formal training session/s.

It includes training on internal auditing, documentation training, mock audit and trainings to conduct management review meeting.
Documentation is the manifestation for your entire organizations process, procedure and results.

End-to-End support on preparing documentation as per ISO requirements.
Internal Audit (IA) as a tool, it is a cross departmental audit to ensure zero loophole in the system of your organization.

MRM: Management review meeting (MRM) helps top management to guide and ensure the whole organization is up to the mark as per the standard requirements.
Certivatic – Your certification is our responsibility!

With our 100% track record of success, we make sure Certification is achieved successfully.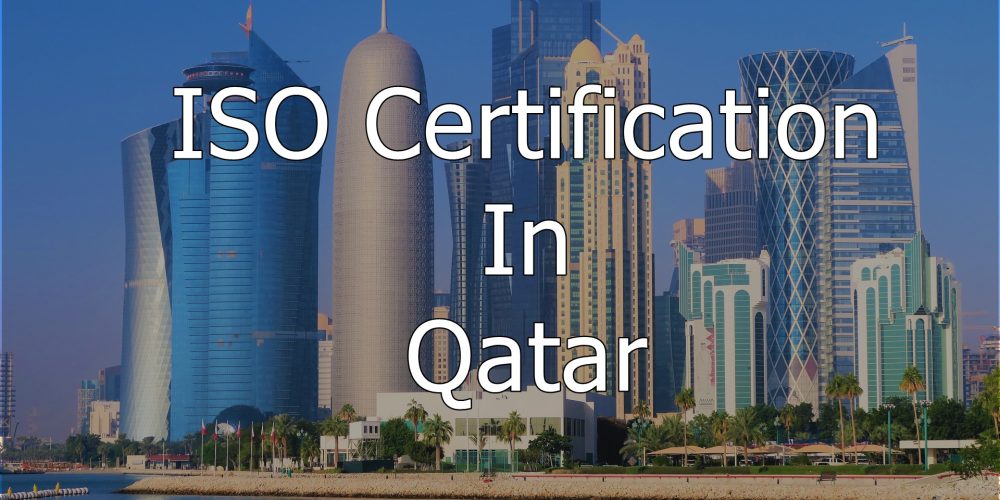 Advantages of ISO 45001 Certification in Qatar
Improved safety in and around the organisation
Healthy atmosphere
Compliance with legal and regulatory requirements
Involvement of each and every individual of the organisation irrespective of their position
Increased Responsibility of the management
Involvement of all the interested parties to make sure health and safety is achieved
Better market recognition.
Increased employee retention
Increased employee satisfaction
Increased customer satisfaction
Increased supplier satisfaction
Reduction in downtime
Improvement in the effectiveness off work
Increased overall efficiency of the organisation
Above mentioned are only a few advantages which an organisation can Expect after being certified for ISO 45001certification, there are a lot more of this.
There is a beautiful concept called hazard identification and risk assessment in short called as HIRA This particular concept is a part of the implementation of this particular standard and this concept helps an organisation to understand an act upon the critical issues and make sure that they're not happening again. HIRA procedure Helps organizations to have a risk-based approach and analyze the coming incidents or accidents or any other issues related to the health and safety off the workers in there organisation and help stores find a solution to make sure that these are not repeating again. To know more about this process, you can definitely connect with our company who can help you to achieve the ISO 45,000 one certification in Qatar by implementing all the requirements of the particular standard. Certivatic Is one of a kind organisation which offers all kind of services related to ISO standard and ISO certification in Qatar, which means we as a company help other companies to implement also 45001standards and achieve ISO 45001certification in Qatar.
What Certivatic can do for you?
We have helped a number of companies to achieve this certificate in Qatar and we have expert team who can specifically guide you with respect to your process on how to achieve the certification by implementing the standard in the simplest possible manner. so kindly send us an inquiry with the help of the form available in This website or you can directly contact us through email, we even have our helpdesk executives who are online all day to make sure your queries are resolved, our advice is to go for it right away and send us an inquiry so that we can help your organisation to achieve ISO 45001 certification in Qatar at the earliest.