HALAL Certification In Qatar
HALAL Certification in Qatar
HALAL is an Islamic world which means permissible by law and the antonym of that particular word is HARAM, Halal refers to any product which is permitted by the rules and regulations of Islam and is consumable we can be used by people who follow Islamic religion. Halal certification in Qatar is one of the most widely known and predominant certificate across the geography of Qatar and to gain the trust of people and to have complete customer satisfaction Any organization Has to get its products certified for this particular standard.
How to get HALAL certification in Qatar? – Our 5 simple steps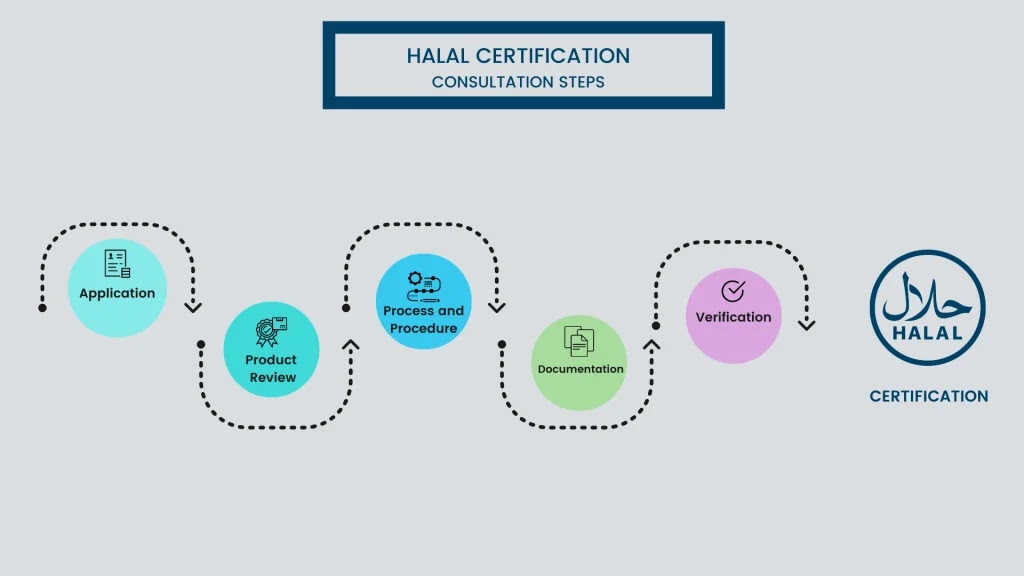 Step1: Apply for the HALAL certification
Step 2: Provide the list & specifications of the product produced along with the required documents
Step 3: Identify the product to be complied with HALAL practices
Step 4: Inspection of the process & procedures
Step 5: Achieve the HALAL certification!
Achieving the certificate of Hal is a simple process when you have the right connections and you need to partner with the right company who can help you to get this certification for your products. Certivatic is one of the well-known establishments that can help you to achieve the certificate of HALAL in a quick simple and cost-effective manner.
What is the cost of Halal certificate in Qatar?
The cost of a halal certificate depends on the type of industry and the number of products, the certification costs may also vary depending on the consulting company which you are opting for. Certivatic is such a company that has very minimal costing to ease the process of halal certification and also provides you with all the required support in achieving the certificate.
Why is Halal certificate important?
People who follow Islamic religion only consume food that is permissible by the laws of Islam and to make sure that people know that you are following hello all principles and your products are 100% permissible by the laws of Islam you need to make sure that you have a halal certificate for all your products and it is clearly showcased to the customers to build the trust among them.
Companies who float tenders which might be public sector or private sector tenders mention that to be eligible for the standard companies should be having a halal certificate for their products without which the criteria of eligibility will not be achieved. Halal Certification in Qatar is one of the ways to improve your brand recognition and reach. Implementing halal procedures will help your organization to follow a systematic approach and in turn, help the effectiveness of the Work Environment.
HALAL certification in Qatar provides a large business domain for organizations that are in the food sector. Halal certificate is one of the established setup certifications in Qatar from the year 1999. People who are following  Islamic law will always consume the meat which is followed with methods of Halal.
ISO Certification In Qatar