ISO 13485 Certification In Qatar
ISO Certification In Qatar, Certivatic is specialized in providing ISO Certification and Consultation in Qatar. We provide the best ISO Consultant services in Al Ray yan, Doha, Al Wakrah, Al Khor, and other major cities in Qatar with the service of consultation, implementation, documentation, training, auditing, and registration. We do provide CE mark Certification, HALAL Certification around the world at an affordable cost.
ISO 13485 certification in Qatar is one of the widely recognised and used standard in the medical industry and is applicable to the organisations which are involved in the manufacturing or processing of the medical devices. 
ISO 13485 stands for medical devices quality management system which means to management practises of an organisation which is involved in the medical devices manufacturing should follow a quality management procedure complying to every requirement stated in this particular standard and consistently improve and meet the customer requirement and applicable regulatory requirements.
Because of the universal acceptance of this particular standard, it is highly advisable to any organizations which are coming under the umbrella of the scope of the standard to get certified for ISO 13485 Certification in Qatar.  Unlike other standards this standard has only 8 clauses that are specific to the medical device is quality management.
How to get ISO 13485 Certification In Qatar? – Our effective implementation steps: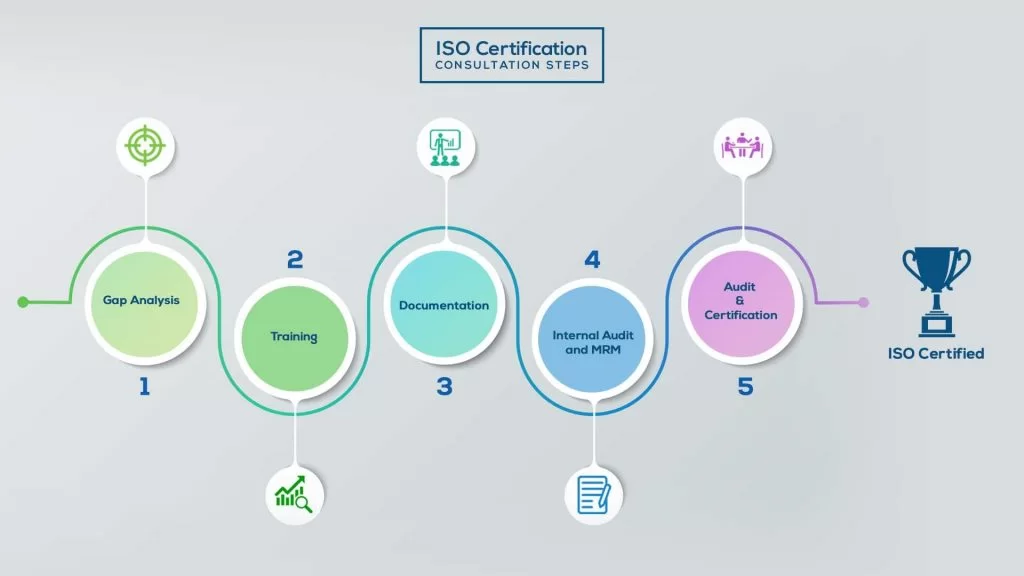 ISO Certification In Qatar
Our method/steps are easy, unique, time-bound, and result-oriented.
Interacting and detailed study of current work flows in different departments, operating procedures, documentation and practices.

Identifying any shortcomings of your organization against the requirements of ISO.

Generating a Gap report and planning for implementation
Creating awareness about ISO standard and its importance.

A formal training session/s.

It includes training on internal auditing, documentation training, mock audit and trainings to conduct management review meeting.
Documentation is the manifestation for your entire organizations process, procedure and results.

End-to-End support on preparing documentation as per ISO requirements.
Internal Audit (IA) as a tool, it is a cross departmental audit to ensure zero loophole in the system of your organization.

MRM: Management review meeting (MRM) helps top management to guide and ensure the whole organization is up to the mark as per the standard requirements.
Certivatic – Your certification is our responsibility!

With our 100% track record of success, we make sure Certification is achieved successfully.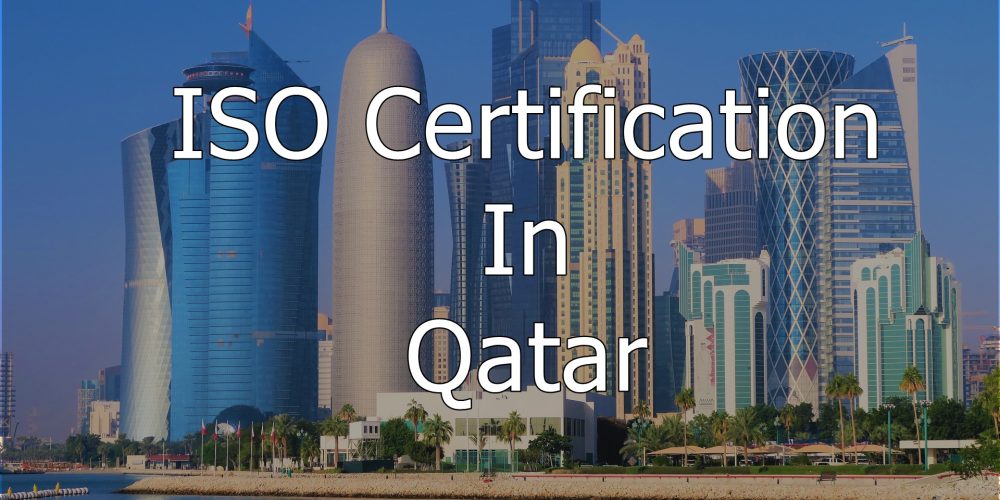 How to get certified for ISO 13485 Certification in Qatar?
To get certified one has to implement this particular standard into their organisations management practises then face the audit and most importantly have to clear the audit.
The process of getting certified for ISO 13485 is not as easy as other international standards but with the help of right people any organisation can achieve the certification and Certivatic is one such Which can help you in the process of implementation audit and the certification.
How ISO 13485 Certification in Qatar is advantageous?
Achieving this particular certification would get Your organisation recognition as this is an international standard and the determination for the quality management system off the medical devices which are being produced in your organisation also increases, you would be eligible for more number of tenders which are floated in the medical industry and also there would be a significant improvement in the overall process efficiency of your organisation. So if you are willing to get ISO 13485 Certification for your company Then all you need to do is connect with us and we would be your partners in getting your company certified for ISO 13485 Certification, just Send us an email on contact@certivatic.com or just chat with our representative on our website who are available 24/7 to help you.
ISO 13485 certification in Qatar is the biggest advantage for the organisation for having a better stability. ISO 13485 standard is generally called as the quality management system for medical industries.