ISO 17025 Certification In Qatar
ISO 17025 Certification In Qatar, Certivatic is specialized in providing ISO Certification and Consultation in Qatar. We provide the best ISO 17025 Consultant services in Al Rayyan, Doha, Al Wakrah, Al Khor, and other major cities in Qatar with the service of consultation, implementation, documentation, training, auditing, and registration. We do provide CE mark Certification, HALAL Certification around the world at an affordable cost.
ISO 17025 Certification in Qatar is an industry-specific standard certification. 
ISO 17025 stands for general requirements for the competence of testing and calibration laboratories so with the name of it is clear that this standard is focusing on The laboratories who are involved in testing and calibration and the implementation of this particular standard would help in Improvising Four consistently producing reliable results when they are performing any kind of sampling or testing or calibration activities. 
This standard can be implemented into any organization Irrespective of whether it is a government Institute, Public organization, Research center, regulating authority or a University whoever is involved in the above mentioned activities.
With the help of the accreditation of ISO 17025, the companies who have been certified scan Use this particular certification to showcase to their clients that the results which are produced in their organization are reliable and accurate because of the management practices and controls which have been applied into their process with the help of this particular standard.
How to get ISO 17025 Certification in Qatar? – Our effective implementation steps: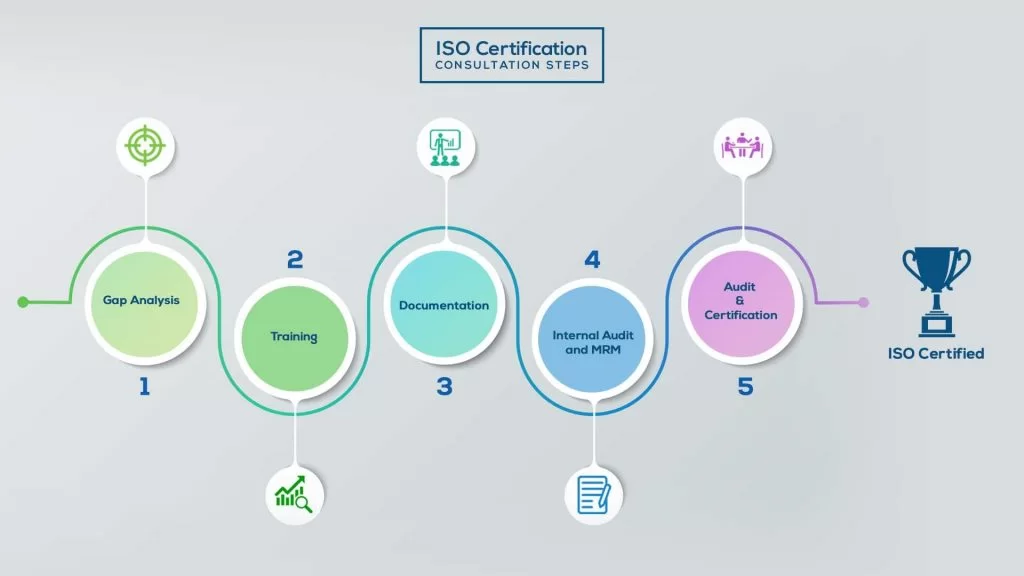 ISO Certification In Qatar
Our method/steps are easy, unique, time-bound, and result-oriented.
Interacting and detailed study of current work flows in different departments, operating procedures, documentation and practices.

Identifying any shortcomings of your organization against the requirements of ISO.

Generating a Gap report and planning for implementation
Creating awareness about ISO standard and its importance.

A formal training session/s.

It includes training on internal auditing, documentation training, mock audit and trainings to conduct management review meeting.
Documentation is the manifestation for your entire organizations process, procedure and results.

End-to-End support on preparing documentation as per ISO requirements.
Internal Audit (IA) as a tool, it is a cross departmental audit to ensure zero loophole in the system of your organization.

MRM: Management review meeting (MRM) helps top management to guide and ensure the whole organization is up to the mark as per the standard requirements.
Certivatic – Your certification is our responsibility!

With our 100% track record of success, we make sure Certification is achieved successfully.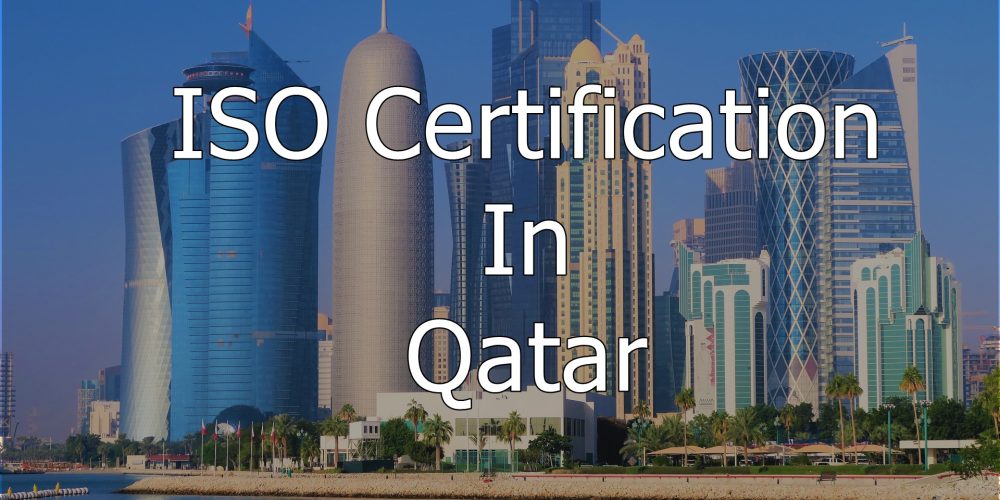 More about ISO 17025 Certification in Qatar?
Like other ISO standards, even this ISO 17025 Certification in Qatar standard is published by an organization called the international organization for standardization which is a non-governmental and non-profitable organization.
ISO 17025 certification in Qatar highlights the importance of management involvement in the process activities which are carried out in the firm and uplifts the requirements of technical and managerial effectiveness to make sure that testing and calibration performed in the laboratory are accurate and meet the customer requirement. Other requirements like the process, prerequisites, and resources, structural and generic requirements are also highlighted and have been taken care of in this standard.
How Certivatic can help?
Certivatic has an experienced team who can help any company across the globe to successfully achieve ISO 17025 Accreditation Certificate to their organization. with customers located all across the globe and branches in Multiple countries, we stand as one of the most recognized and recommended consulting companies for ISO 17025 consulting service providers.
Just send us an email at contact@certivatic.comor just chat with our representative on our website who are available 24/7 to help you, you can provide us with your requirement through the above-mentioned methods so that we can help you to get certified for ISO 17025 certification in Qatar at the earliest.