ISO 13485 Certification In Malaysia
ISO 13485 Certification In Malaysia, Certivatic is specialized in providing ISO 13485 Certification and Consultation in Malaysia. We provide the best ISO Consultant services in Kuala Lumpur, George Town, Malacca, Johor Bahru, and other major cities in Malaysia with the service of consultation, implementation, documentation, training, auditing, and registration. We do provide CE mark Certification, HALAL Certification around the world at an affordable cost.
What is ISO 13485 certification in Malaysia?
ISO 13485 certification in Malaysia is an international standard it specifies requirement for a Quality Management System for Medical devices. ISO 13485 standard can be implemented by any organization which are involved in design, manufacturing, support and servicing of medical devices.
Adopting ISO 13485 Certification provides a sensible foundation for manufacturers to handle the certification Standard and numerous other methods and dedication to the security and quality of medical devices.The quality relies on ISO 9001 but contains additional requirements related to manufacturing, installing and servicing medical devices.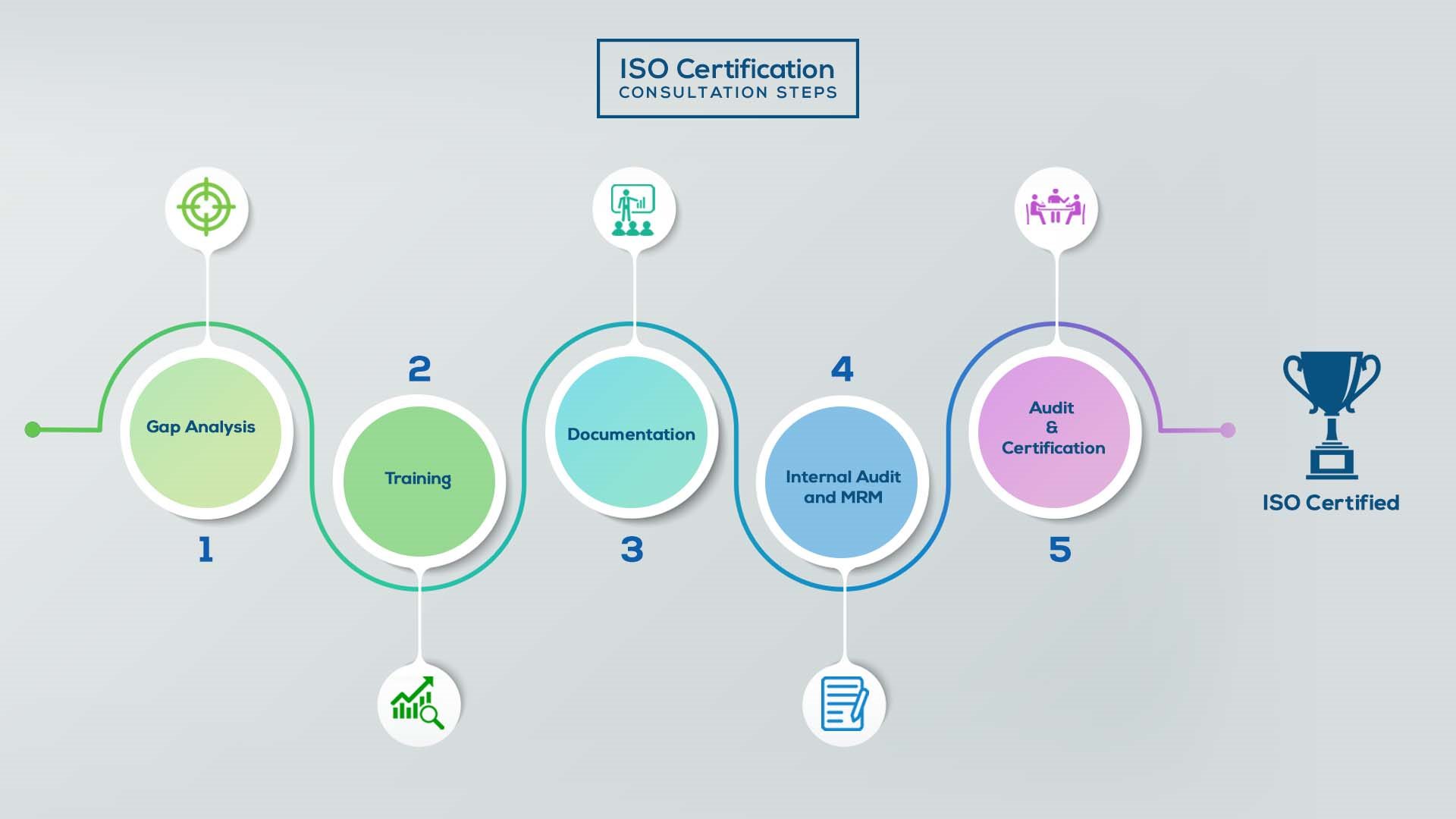 ISO Certification In Malaysia
Our method/steps are easy, unique, time-bound, and result-oriented.
Interacting and detailed study of current work flows in different departments, operating procedures, documentation and practices.

Identifying any shortcomings of your organization against the requirements of ISO.

Generating a Gap report and planning for implementation
Creating awareness about ISO standard and its importance.

A formal training session/s.

It includes training on internal auditing, documentation training, mock audit and trainings to conduct management review meeting.
Documentation is the manifestation for your entire organizations process, procedure and results.

End-to-End support on preparing documentation as per ISO requirements.
Internal Audit (IA) as a tool, it is a cross departmental audit to ensure zero loophole in the system of your organization.

MRM: Management review meeting (MRM) helps top management to guide and ensure the whole organization is up to the mark as per the standard requirements.
Certivatic – Your certification is our responsibility!

With our 100% track record of success, we make sure Certification is achieved successfully.
Benefits of being ISO 13485 certified are
Improve your organization's reputation and image
Increased customer satisfaction and confidence
Engagement of employees
Better processes
Develop decision making
Understanding the clauses of ISO 13485 – Clause 6&7
Clause 6 sets out the requirement to provide the resources necessary for an effective QMS you have to identify the people and the jobs affecting product quality and ensure that these people are competent. You have to provide the infrastructure and the work environment needed to ensure medical device safety and performance such as health, cleanliness and closing requirements where these could affect product quality where applicable. You have to establish arrangements to prevent contamination, if you have products meeting this kind of control.
Clause 7 contains a very large set of requirements covering the whole of operations, starting with having to plan and develop the processes needed for product realization. First you have to set product quality objectives. Identify product realization requirements and establish arrangements for communicating with customers and medical device regulators. You also have to establish design and develop procedures and organize design and development activities. Effective verification and validation is a very important requirement at this stage prior to design transferred to manufacturing. Then you have to document procedures to control purchasing such as
To control the selection of suppliers
To monitor supplier performance
To plan product purchases and
To verify that purchase products conform to specifications.
Clause 7 also requires that you plan monitor and control production and service provision. Define requirements for contamination control if that is applicable in manufacturing and storage and document product installation and verification requirements. Finally, you have to develop servicing procedures and reference materials. Validate processes used for production and service provision, where inspection is not possible and enable product identification and traceability, which may be vital in recalls.
ISO 13485 standard spotlights on the control of the workplace that the clinical field must deal with when any clinical gadget is executed on the site. ISO 13485 certification in Malaysia guarantees the flawless usage so that there will be zero which association with regards to satisfying the models which depend on the total fulfillment of the client.