ISO 27001 Certification In India
ISO 27001 Certification in India
ISO 27001 Certification In India, Certivatic is one of the leading ISO Certification provider in India. We provide ISO Consultant service in Delhi, Mumbai, Bangalore, Chennai, Hyderabad, and other major cities.
ISO 27001 certification in India is one of the International standards published by ISO. ISO 27001 certification services in Bangalore are beneficial, and it's the sole purpose of this organization to publish International standards and revise them from time to time when the technology is advanced.
What is ISO 27001 certification in India?
ISO 27001 certification in India is implemented in an organisation to handle information security management system. ISO/IEC 27001 standard is designed and published by international organisation for standardization and international electrotechnical commission, with joint association.
Information security management system specifies the requirement for information flow within the organisation and to have a management control over the information flow. Once ISO 27001 standard is established it will help meeting the requirement of clients successfully without any security breach. The systematic examine structure for the organisation in order to deal with security risks and other vulnerability threats can be easily adapted with the help of ISO 27001 certification in India. Information security controls will ensure the elimination of any kind of security threats that are faced by each individual in the organisation.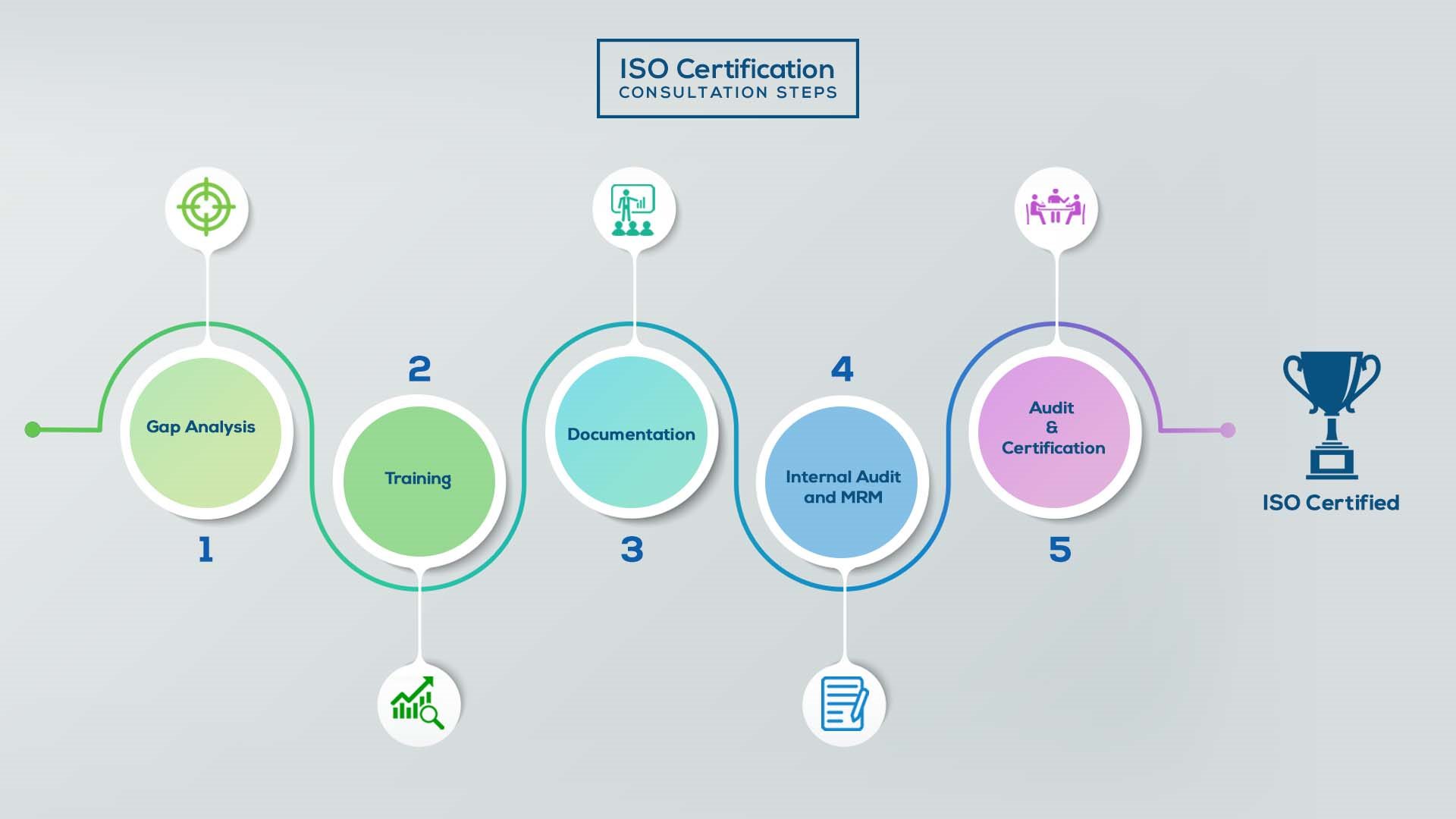 ISO Certification In India
Our method/steps are easy, unique, time-bound, and result-oriented.
Interacting and detailed study of current work flows in different departments, operating procedures, documentation and practices.

Identifying any shortcomings of your organization against the requirements of ISO.

Generating a Gap report and planning for implementation
Creating awareness about ISO standard and its importance.

A formal training session/s.

It includes training on internal auditing, documentation training, mock audit and trainings to conduct management review meeting.
Documentation is the manifestation for your entire organizations process, procedure and results.

End-to-End support on preparing documentation as per ISO requirements.
Internal Audit (IA) as a tool, it is a cross departmental audit to ensure zero loophole in the system of your organization.

MRM: Management review meeting (MRM) helps top management to guide and ensure the whole organization is up to the mark as per the standard requirements.
Certivatic – Your certification is our responsibility!

With our 100% track record of success, we make sure Certification is achieved successfully.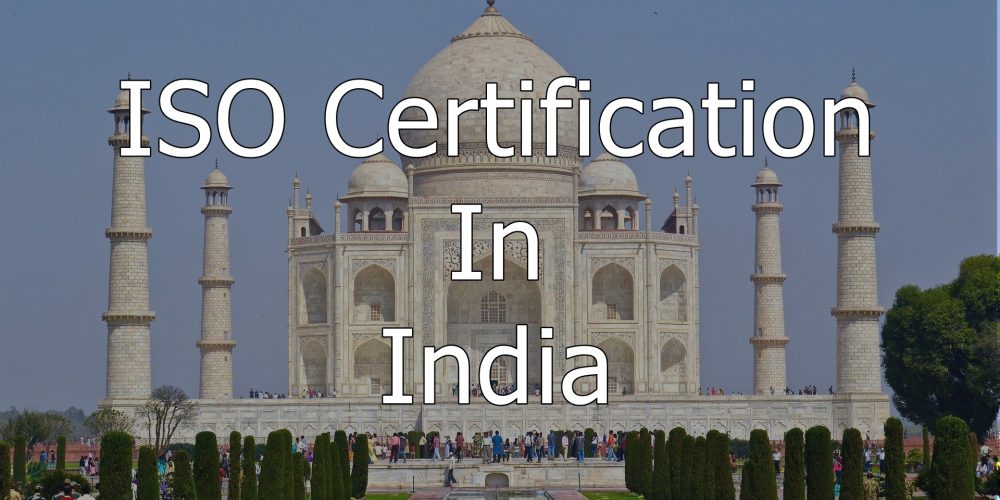 ISO 27001 certification in India implementation checklist must consist of below following:
Management support is the most essential factor for the implementation of information security management system.
Implementation of any international standard must not be considered less than any project implementation.
Defining the scope and policies.
Information security policy must be established with the help of top management team.
Risk assessment management must be addressed and results must be implemented.
Once the evaluation of risk assessment is done risk treatment must be started and controls are implemented according to ISO 27001 standard.
Statement of applicability will ensure all the controls are in places in the administration.
Risk treatment plan must be established and implementation plan must be focused.
Effectiveness of the controls that are implemented must be measured.
Implementation of the controls and procedures which are mandatory must be concluded.
Awareness regarding the implementation of information security management system must be spread throughout the organisation.
Information security management requires monitoring and controlling according to process improvements.
Internal audit and external audit are the most important stages to be conducted. A management review must be conducted before the external audit is conducted. Once the conformity is identified corrective and preventive actions are established.
ISO 27001 standard is essential for the organisation to achieve a best framework in the administration. By implementing information security management system legal requirements according to the law and regulations can be easily fulfilled with respect to security matters. The methodology which is used in ISO 27001 certification in India will support in providing a secured structure for protecting the assets of the organisation.
Establishment of ISO 27001 certification in India will ensure the marketing strategies. This will add up to the points for the organisation in the market field and will help the company to be ahead of with respect to other competitors. Cost controlling is one of the major benefits of implementation of information security management system. By having established a security methodology preventing other incidents with respect to security can be avoided at all point of time. By this way the organisation can save up a lot of money in other investments for security.
Organisation will have the strongest administration and will include with other fast-growing company across the world. ISO 27001 certification in India will assist each and every processes and procedures that will be taken care within the organisation. This will encourage the organisation to have better and effective results.
ISO 27001 certification in India, This certification ensures that effective security controls in the IT sector and government departments.