HALAL Certification In India
HALAL Certification in India
Halal certification in India simply means permissible by law. It is a term that is taken from the Quran and this methodology is primarily followed by people who follow Islamic law. It is mandatory procedure to sacrifice and animal in a particular wear according to halal procedure. only after the meat can be consumed by a person who is a Muslim. The term halal was introduced in order to covers the category that will ensure it is Islamic dietary rules has been followed by the slaughtering house. 
there are set of rules and regulations that must be followed by the slaughtering house in order to obtain halal meat. Halal meat is biological e healthy meet to consumed by all human beings. There are millions together people who follow Islamic law particularly in countries where the population of Muslims are very high. Quran is considered as a very religious book which is pressed and respected by Islamic people. There are some forbidden rules which is called as haram that must not be e done by any Muslim across the world.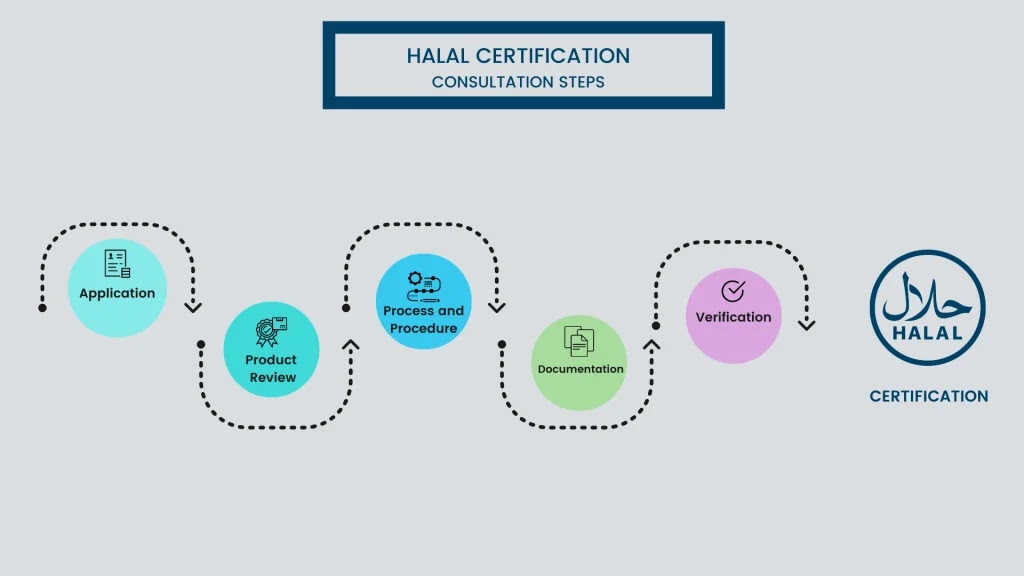 Step1: Apply for the HALAL certification
Step 2: Provide the list & specifications of the product produced along with the required documents
Step 3: Identify the product to be complied with HALAL practices
Step 4: Inspection of the process & procedures
Step 5: Achieve the HALAL certification!
Why halal certification in India is very important for organisation in food industry?
Many companies who are into food industry usually go with the procedure of halal certification india in order to ensure the meet which is used is permissible by law according to Islamic people.
Most common example that can be considered for haram food is food that consists of pork element. According to Islamic law consumption of pork is forbidden as it belongs to the category of non-hygiene food. Organisation into food industry coming right from packaging manufacturing storage preservation and many more must go with the implementation of halal certification which will help them to attract the Muslim customer in and around. The presence of blood in the meat is forbidden according to Islamic rules.
Simple Steps for slaughtering of an animal according to Halal procedure:
The animal must be fed well and taken care before the sacrifice.
The sacrifice must be done by a Muslim.
A phrase must be said once they animal has been slaughtered. Appropriate tool must be used to pin it down through the throat of the animal.
Once all the blood flows out of the body of the animal must be taken away for further procedure.
Certivatic puts stock in a meeting technique which incorporates the business best practices. Are discussion system including a methodology which satisfy the necessities of HALAL principles execution in any association including cycles, for example, CE Marking, VAPT, CMMI, measure Audit, Halal Certification in India and other International Standards.
ISO Certification In India