ISO 13485 Certification In Singapore
ISO 13485 Certification in Singapore
ISO 13485 Certification In Singapore, Certivatic is specialized in providing ISO 13485 Certification and Consultation in Singapore. We provide the best ISO Consultant services in Hougang, Tampines, Pasir Ris, Yishun, and other major cities in Singapore with the service of consultation, implementation, documentation, training, auditing, and registration. We do provide CE mark Certification, HALAL Certification around the world at an affordable cost.
What is ISO 13485 certification in Singapore?
ISO 13485 certification in Singapore represents quality management system specific to the medical devices industry. When it comes to quality and safety in the medical devices industry it is a non-negotiable factor to be considered in order to provide best products. Implementation of ISO 13485 standard not only helps the organisation in producing the best quality product but also ensures the best practices are implemented within the organisation. Considering the rapidly growth in in business in every industry practicing the standard methodologies in order to obtain a regulatory requirement is a very important step. ISO 13485 standard is internationally recognised and published in order to maintain the expected quality management progress in every organisation in the medical industry. ISO 13485 certification in Singapore is an International standard represents the requirements for entire quality management system that includes both design and manufacturing of medical devices.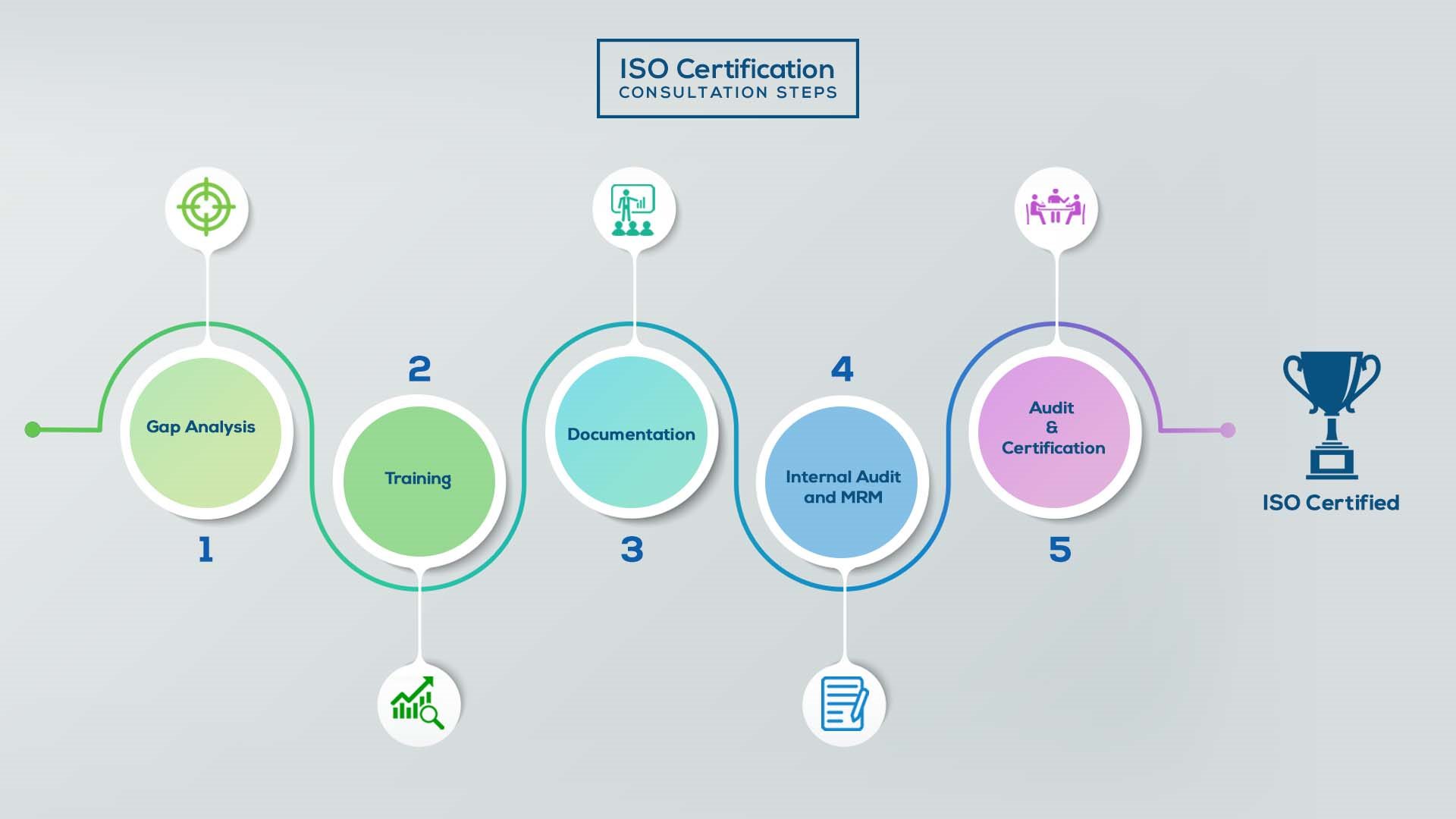 ISO Certification In Singapore
Our method/steps are easy, unique, time-bound, and result-oriented.
Interacting and detailed study of current work flows in different departments, operating procedures, documentation and practices.

Identifying any shortcomings of your organization against the requirements of ISO.

Generating a Gap report and planning for implementation
Creating awareness about ISO standard and its importance.

A formal training session/s.

It includes training on internal auditing, documentation training, mock audit and trainings to conduct management review meeting.
Documentation is the manifestation for your entire organizations process, procedure and results.

End-to-End support on preparing documentation as per ISO requirements.
Internal Audit (IA) as a tool, it is a cross departmental audit to ensure zero loophole in the system of your organization.

MRM: Management review meeting (MRM) helps top management to guide and ensure the whole organization is up to the mark as per the standard requirements.
Certivatic – Your certification is our responsibility!

With our 100% track record of success, we make sure Certification is achieved successfully.
Implementation of ISO 13485 certification in Singapore not only takes care of the best quality management system but also focus on risk management activities.
Design and implementation of medical devices will have greater advantage if they go with the implementation of ISO 13485 standard.
Continual improvement is one of the major benefits that an organisation can expect and also it will fulfil the requirements for documentation.
Any requirement for validation of processes for sterile medical devices can be fulfilled with the implementation of ISO 13485 standard.
One of the important requirements for verification of effectiveness with respect to each process in the organisation involving in the medical field can be achieved with the help of corrective and preventive action.
Establishment of better control over the working environment is one of the perks with the implementation of ISO 13485 standard.
Why implementation of ISO 13485 certification in Singapore is important?
ISO 13485 standard will help the organisation to increase the credibility and also improve the image from the public point of view. Customer satisfaction can be easily obtained with the help of achieving the perfect framework in the organisation administration. By improving the overall processes in each department, the organisation can achieve efficiency within less amount of time.
The organisation can apply for ISO 13485 Certification in Singapore without any hesitation that are causing the activities in the company. The good health of each individual you are working for your organisation is a necessary element the safety management system which will be implemented in the organisation improve the condition of the organisation at many levels. For more information ,visit ISO 13485 Certification in Singapore.