CE Mark Certification In Singapore
CE Mark Certification in Singapore
CE mark certification in Singapore is a certification process that states the product that has been marked with CE marking showcase conformity with health, safety, and environmentally friendly product. CE marking certification can be obtained by the product manufacturer with the help of EU derivatives. CE marking is recognizable throughout the world with the European economic area declaration stating that it is used within the limits of the European Union. In other words, CE marking is also called the passport for the product in order to get entry into the European Union markets.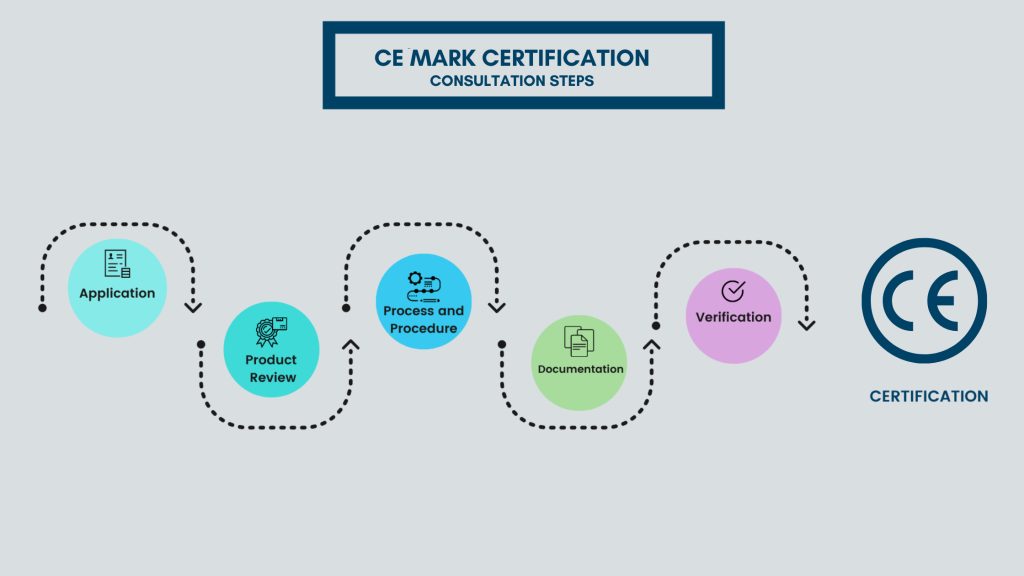 Our steps are easy, unique, time-bound, and result oriented.
Determine the EU Directives that apply to your product.
Classifying the product and identifying the applicable Directives & Regulations.
More than one Directive/Regulation might be applicable to your product!
Identify & Cover the applicable requirements of the directive(S)
Identifying & evaluating your product against the essential requirements.
Ensure the product meets all those requirements.
Compilation of technical documentation
Preparing for the technical formalities and evidence.
Review of the technical aspects related to the design, manufacture and/or operations of the product.
Creating a Declaration of Conformity (DOC)
An acknowledgement by the manufacturer stating that the product meets all relevant product safety requirements of the applicable CE marking directives.
Creating and signing a Declaration of Conformity.
Affixing the CE mark!
Labeling and marking the product as per the specifications.
Finally, affixing the correct CE marking label on the product.
What are the simple rules that must be followed during the affixation of CE mark certification in Singapore on the product?
The initials CE in capital letters so must be affixed on the product and it must be recognisable.
CE marking of fixation must be done on the product which only has the authority from the derivatives.
A fixation of CE marking on the product where the technical documentation has not been fulfilled will be considered a faulty action.
The reduction in the size of CE marking letters must be considered based on the standard version.
The CE marking of fixation must consist of the assured warranties on the product if not the packaging must consist of all the details that must be mentioned with respect to standard requirements.
CE marking on the product must be easily visible readable and it should be made a permanent impact.
5 mm is the minimum value that must be mentioned according to the standard.
CE mark certification in Singapore is holding a generally excellent incentive so as to have the market in Europe as per European Union. CE stamping is basically called the visa for the item to enter into European nations. The maker will have a free pass remittance if the item is having CE checking on them.
ISO Certification In Singapore