HALAL Certification in Lebanon
HALAL Certification in Lebanon
Halal certification in Lebanon & its significance:
Halal refers to the food products which are being prepared according to the Islamic laws and regulations which determine what is a lawful, permissible and clean. The word Halal literally means a "permissible". The opposite of word 'Halal' is 'Haram' which means forbidden. It is essential for the Muslim consumers to make sure of the Halal status for certain food products that they meet all the dietary requirements.
Halal standard helps to create awareness for Halal foods which are available to the end users by enabling the use of labeling practices. According to the Islamic guidelines, the food which is Halal is safer and it is not harmful because it does not contain any unstained ingredients and those foods are manufactured and processed by using equipment which is not contaminated. Getting certified by Halal certification in Lebanon gives a more confidence to the Muslim consumers that their products are in line with their beliefs and culture.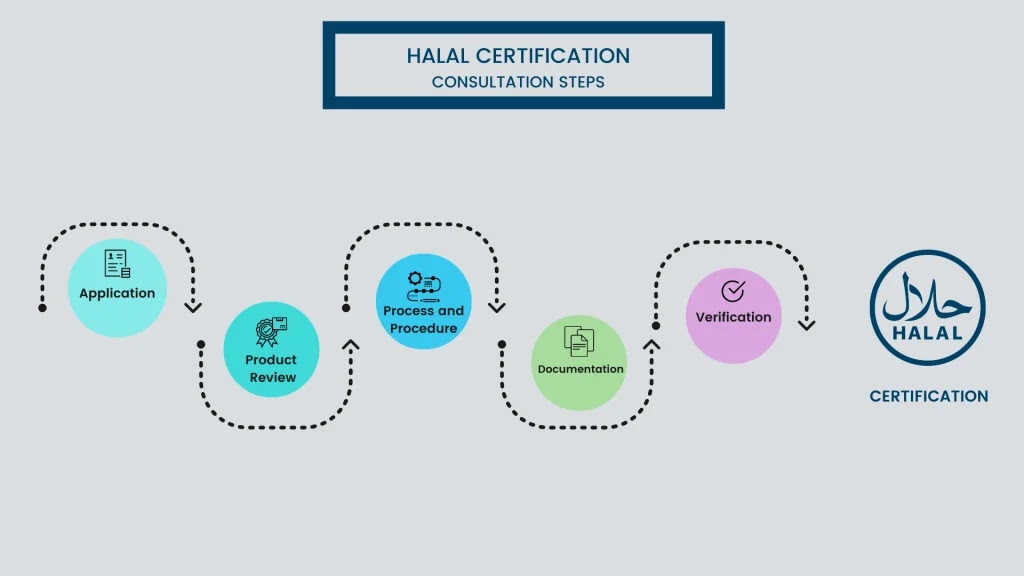 Step1: Apply for the HALAL certification
Step 2: Provide the list & specifications of the product produced along with the required documents
Step 3: Identify the product to be complied with HALAL practices
Step 4: Inspection of the process & procedures
Step 5: Achieve the HALAL certification!
Halal standard plays a very important role .
Halal standard can be applied to the organizations that need to export their products to different countries. It meets the terms and conditions of Islamic laws and brings more confident to the Muslim consumers that they are consuming the products according to their culture and beliefs.
It helps to improve the profit of your organization by increasing the marketability of the business.
Halal standard makes sure that the products that are being served are of healthy, hygienic and it is according to the Halal processes.
It helps your organization to improve the business goals and enhance the business sales
It acts as one of the best marketing tools for mark marketing the food products across different countries and make sure that the people buy a high quality food products
It helps to build a good relationship with your interested parties and few of the companies would come to do business only if you are products certified by Halal, because it gives a confidence that you are following the hygienic practices which are according to the rules and regulation of Islamic laws.
Some of the research has been proved that consuming can Halal Meat is healthy for a person in order to have a well-balanced with respect to consumption of food. Halal certification in Lebanon stands for having a hygiene condition at each process of the organization.
ISO Certification In Lebanon