Why does business requires CE Mark Certification in Philippines?
CE Mark Certification in Philippines, implies that the company has demonstrated compliance with all relevant directives and standards as published in the "Official Journal of the European Union."
By adding CE marking to a product and producing a "EU Declaration of Conformity," one ensures that his product can be freely sold within the European Economic Area (EEA), regardless of its place of origin.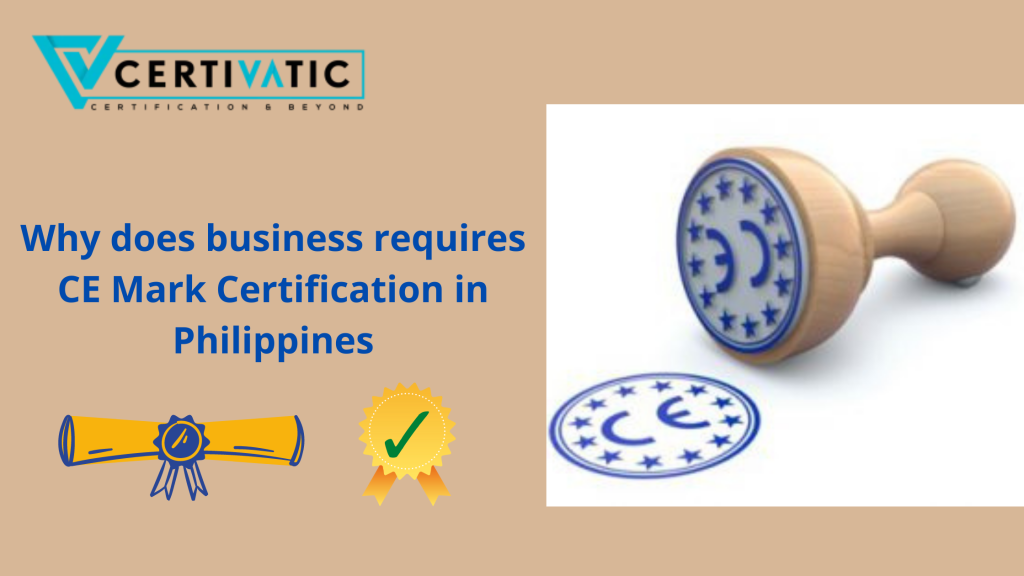 Reason to have CE Marking in Philippines:
The CE mark can be found on new phones, teddy bears, and televisions purchased within the European Economic Area. CE marking also promotes fair competition by requiring all businesses to follow the same set of requirements.
A manufacturer states that a product meets all of the legal standards for CE marking and can be sold within the European Economic Area (EEA) by affixing the CE marking to it. This also applies to products sold in the EEA that are made in other countries.
CE marking has two key advantages for firms and consumers in the European Economic Area:
Firms are aware that CE-marked products can be traded freely throughout the European Economic Area.
Buyers in the EEA receive the same degree of health, safety, and environmental protection.
Benefits of CE Mark Certification:
The CE label enables the product to be freely circulated and marketed in the European Union Countries
In a sense the passport of the product to the CE label is acceptable.
CE-labeled products can be freely marketed in the European Union countries.
Manufacturers can market their products on an international level thanks to the CE label.
Products within the scope of the New Approach Directives are required to have a CE label to enter any EUC.
The label is an indication of compliance with the New Approach Directives.
The CE label indicates that the products comply with European Union countries.
The CE label indicated that the product is manufactured by health and safety requirements.
The CE label indicates the level at which the product quality begins.
Products bearing the CE marking cannot be rejected in the European Union countries by justifying the legal requirements for norms.
Regulations that require the use of the CE mark:
Restriction of Hazardous Substances in Electrical and Electronic Equipment(RoHS).
Directive on Low Voltage.
Directive on Toy Safety
Directive on Personal Protective Equipment
Directive on Medical Devices
Directive on Machinery
Electronic Medicines Compendium (EMC)
Directive on Customized Products
CE certification usually entails the following requirements:
Perform a risk assessment for the product.
Provide a user-friendly instruction manual.
Create and sign the EU compliance declaration.
Organize technical information.
Follow the same rules when importing products into the EEA market.
For more information visit: CE Mark in Philippines