The Best ISO certification services in Saudi Arabia
Certivatic is a leading multinational ISO certification and consulting firm. It is considered as The Best ISO Certification services in Saudi Arabia. Our specialization includes services according to various ISO standards and other requirements worldwide such as ISO 9001, ISO 14001, ISO 22000, ISO 27001, ISO 45001, ISO 13485, ISO 17025.
With years of experience, knowledge of international standards and best practices in the industry, we enjoy the trust of more than 200+ customers from all industries in more than 20 countries. We strive to provide the best solutions for our customers' needs, which in turn motivates us to provide the right solution at the right time.
We help our customers improve while demonstrating that they have an edge over their competitors, which helps them win over their customers. We believe in "Best Practice", which is the basis for Certivatic to create "Next Practice" together with our customers, tailored to our customers' needs.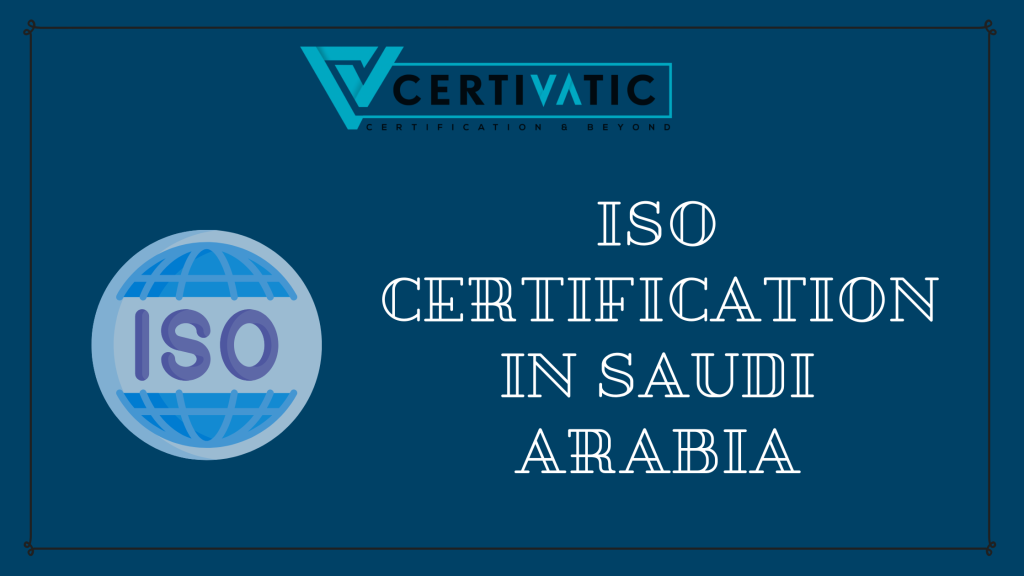 ISO Certification Services In Saudi Arabia With over ten years of experience, Certivatic is one of the most trusted ISO Certification Services companies in Saudi Arabia. The services of Implementation, training, auditing, and documentation services to all organizations at affordable prices. Having a global presence as a top ISO Consultant in Saudi Arabia, Riyadh, Jeddah, Dammam, Al Khobar, and different countries worldwide, we believe businesses have expanded to the pinnacle. Subsequently, competitors have grown as well. Certivatic's business solutions can only be used by small, medium, and large companies. Each industry is required to adhere to ISO 9001 Quality Management Standards.
If you're interested in getting Quality Management System ISO Certification services in Saudi Arabia, we will guide you through it.
Being one of the best ISO certification Services in Saudi Arabia, we assist our clients because we feel that ensuring customer satisfaction gives you a competitive advantage in this competitive industry. Our goal is to build long-term, healthy relationships with clients. Our experience in every industry sector and standard makes us one of the top ISO Certification services in Saudi Arabia, Riyadh, and Jeddah. When we deliver work in Saudi Arabia, we always offer very reasonable and highly affordable prices.
ISO Standards are a map that outlines your way to successive growth. The scope of our services includes many ISO standards, which tend to update your functioning system under international standards. 
For More Information Visit: ISO Certification in Saudi Arabia