ISO 14001 Certification In Saudi Arabia
ISO 14001 Certification In Saudi Arabia
ISO 14001 Certification In Saudi Arabia, Certivatic is specialized in providing ISO Certification and Consultation in Saudi Arabia. We provide the best ISO Consultant service in Riyadh, Jeddah, Dammam, Al Khobar with the service of consultation, implementation, documentation, training, auditing, and registration. We do provide CE mark Certification, HALAL Certification around the world at an affordable cost.
About ISO 14001 certification in Saudi Arabia
In the advanced era of rapid industrialization globally, society, in general, is anticipating the organizations to be responsibly aware of the unfavorable impacts caused on the environment from their modes of operations. ISO 14001 certification in Saudi Arabia is considered as a fundamental standard that provides guidelines nothing straightforwardly prescriptive but a degree of significant guidelines for any organization for accomplishing the best outcomes.
Our method/steps are easy, unique, time-bound, and result-oriented.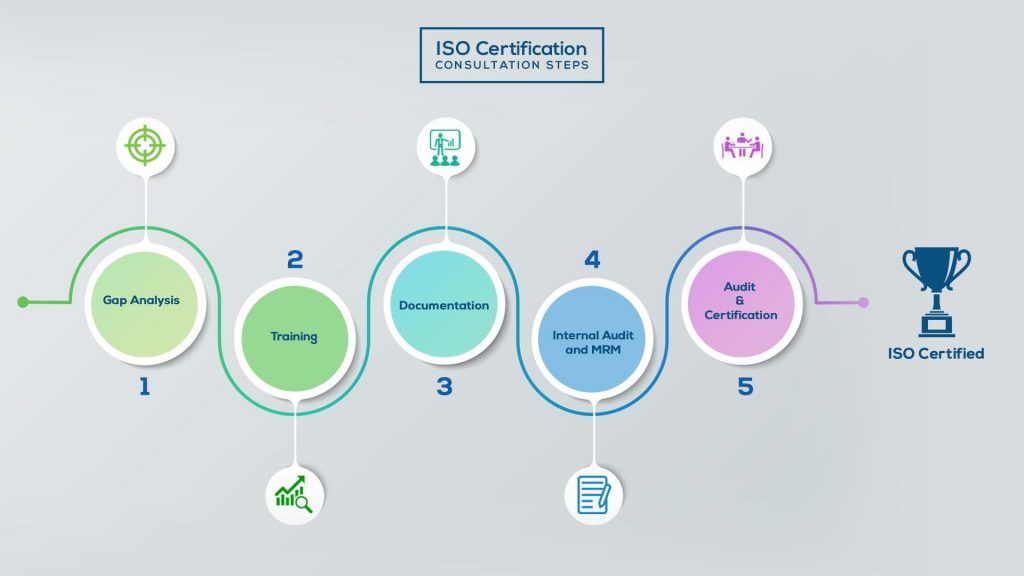 ISO Certification in Saudi Arabia
Interacting and detailed study of current work flows in different departments, operating procedures, documentation and practices.

Identifying any shortcomings of your organization against the requirements of ISO.

Generating a Gap report and planning for implementation
Creating awareness about ISO standard and its importance.

A formal training session/s.

It includes training on internal auditing, documentation training, mock audit and trainings to conduct management review meeting.
Documentation is the manifestation for your entire organizations process, procedure and results.

End-to-End support on preparing documentation as per ISO requirements.
Internal Audit (IA) as a tool, it is a cross departmental audit to ensure zero loophole in the system of your organization.

MRM: Management review meeting (MRM) helps top management to guide and ensure the whole organization is up to the mark as per the standard requirements.
Certivatic – Your certification is our responsibility!

With our 100% track record of success, we make sure Certification is achieved successfully.
Why do we need ISO 14001 Certification in Saudi Arabia?
If the organizations want to showcase themselves as a company that is to be known for their commitment towards social and environmental responsibility in the market.
To preserve the environment for present and future generations
To create a brand reputation in the eyes of customers and other relevant authorities
Cost reduction is possible through reducing wastes and which will lead to an increase in revenues.
The organizations that wish to set goals and targets to safeguard flora and fauna and plan for implementation of ISO 14001 environment management system
To communicate to the market and relevant regulatory authorities about the organizational concern towards the preserving of the adversely affected environmental conditions
To regularly monitor the programs established for the sake of environmental protection and modify or change accordingly.
How can organizations benefit from ISO 14001 Certification in Saudi Arabia?
The Kingdom of Saudi Arabia is the largest country in the Middle East and hence plays an important role in regional development. In the current scenario where there is economic and strategic development progressing in the country, it is very important to demonstrate commitment towards environmental protection from all sectors of industries in order to create a good image in the global market.
Many big investors from around the world are focusing on Saudi Arabia and forecasting potential profitable businesses there, so it is the right time for the local companies to gear up their ability to compete with international companies coming to the kingdom and by getting ISO 14001 certification in Saudi Arabia the local companies can open their doors for venturing with the international companies.