ISO 17025 Certification In Saudi Arabia
ISO 17025 Certification In Saudi Arabia
ISO 17025 Certification In Saudi Arabia, Certivatic is specialized in providing ISO Certification and Consultation in Saudi Arabia. We provide the best ISO Consultant service in Riyadh, Jeddah, Dammam, Al Khobar with the service of consultation, implementation, documentation, training, auditing, and registration. We do provide CE mark Certification, HALAL Certification around the world at an affordable cost.
About ISO 17025 certification in Saudi Arabia
ISO 17025 Certification in Saudi Arabia is an international standard published by ISO, the standard sets out the general requirements for the unbiased, sustainable, and competitive performance of laboratories. The standard describes a set of activities in order to create more reliability and confidence in the validity of results provided by testing and calibration laboratories.
Our method/steps are easy, unique, time-bound, and result-oriented.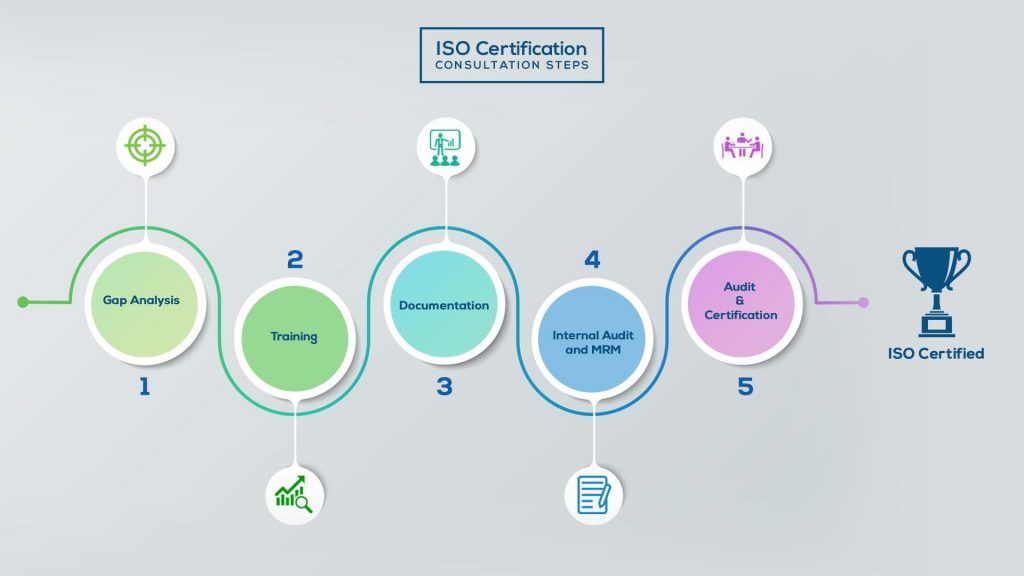 ISO Certification in Saudi Arabia
Interacting and detailed study of current work flows in different departments, operating procedures, documentation and practices.

Identifying any shortcomings of your organization against the requirements of ISO.

Generating a Gap report and planning for implementation
Creating awareness about ISO standard and its importance.

A formal training session/s.

It includes training on internal auditing, documentation training, mock audit and trainings to conduct management review meeting.
Documentation is the manifestation for your entire organizations process, procedure and results.

End-to-End support on preparing documentation as per ISO requirements.
Internal Audit (IA) as a tool, it is a cross departmental audit to ensure zero loophole in the system of your organization.

MRM: Management review meeting (MRM) helps top management to guide and ensure the whole organization is up to the mark as per the standard requirements.
Certivatic – Your certification is our responsibility!

With our 100% track record of success, we make sure Certification is achieved successfully.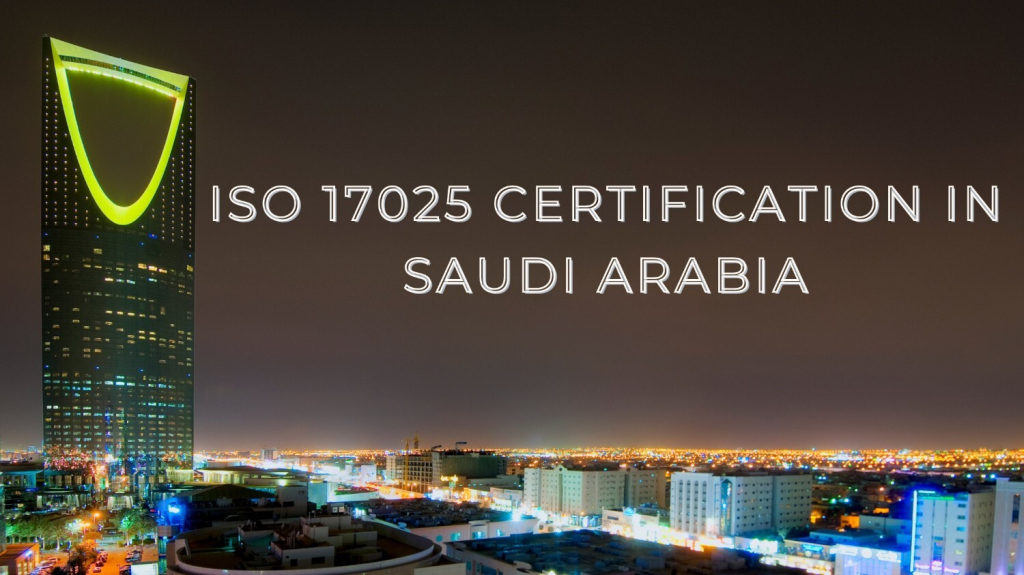 Benefits Of ISO 17025 Certification in Saudi Arabia
International Standards are strategic tools and guidelines to help companies tackle some of the most demanding challenges of modern business. They ensure that business operations are as efficient as possible, increase productivity and help companies to access new markets.
Boost customer confidence–ISO 17025 certified companies demonstrate reliability in providing competent results, the testing calibration results which are provided by ISO 17025certified laboratories are accepted internationally.
Get international accreditation–Your laboratory will receive international accreditation by implementing ISO 17025 standard and your results will be accepted at the international level
Tender eligibility – ISO 17025 Certification in Saudi Arabia will enhance your eligibility to participate and win the tenders, certification will help to fulfill the requirements to register as approved vendors
Branding–ISO 17025 certification will prove to be a good branding tool for your laboratory, the certification achievement can be highlighted on a website and all the marketing materials.
Conquer the market–If your laboratory is certified by an international accreditation board then it is certain to get more business and increase in market share.
Comply statutory and regulatory requirements –ISO 17025 certified laboratories find it easier to demonstrate compliance towards statutory and regulatory requirements by local law of land because the local statutory and regulatory laws for testing and calibrations are mostly derived from ISO 17025 standards.
ISO 17025 assists the organization to provide a quality system at affordable prices and the ability to have consistency in providing valid results throughout the time. In the current marketplace, any organization having this certification will always be the advantage side in the Marketplace for their competition with ISO 17025 Certification in Saudi Arabia.