What is ISO? 
ISO or international standards organization is a Non-Government organization that provides certain business standards which improve the way an organization works by improving the quality of product, work, and working environment. ISO provides quality assurance to the customers and helps in improving the industrial output, quality management, and safety globally.
This is done by matching the standards set by the ISO with our working standards which lead to an increase in the productivity of work and help in high credibility of the business, improves the efficiency of the business, brings stability in business through which your business will reach the desired goal.
How ISO certification plays a dominant role for companies?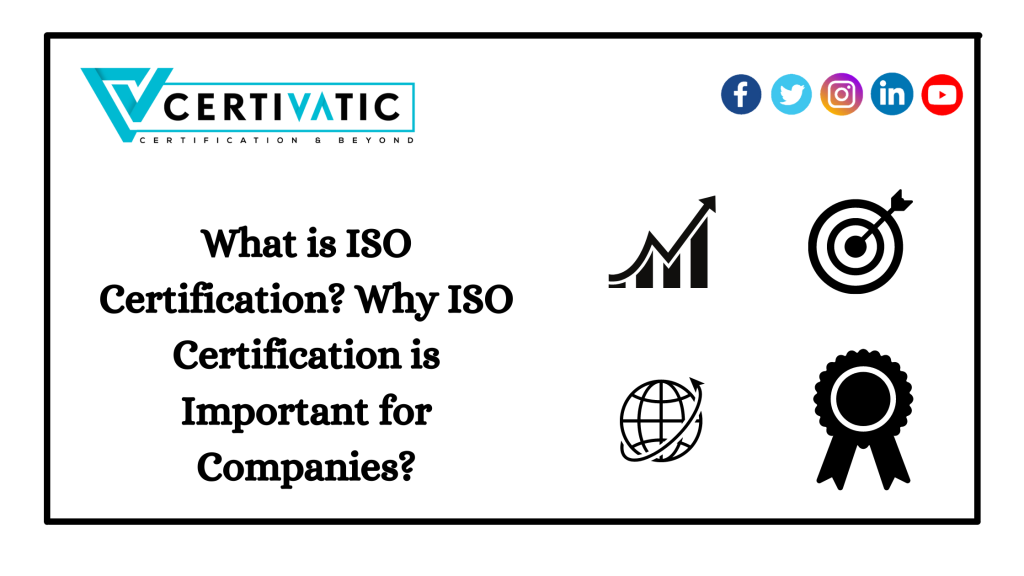 With the increase in the number of businesses, soo is the competition increasing which is becoming difficult for businesses to survive. So it is important for businesses to outperform themselves from others and show that their business is different from others so ISO is a platform through which you can outperform your business from others and outshine yourself from others. ISO certification provides you with many addon benefits which are as follows:
Increase Business output:
The ISO standards help in improving the business output by developing the working style by developing new techniques which increase the efficiency of work and improve the final business output.
Facilitate trade Globally:
Being an ISO-certified company will give your company an international quality standard through which your company will be able to trade globally through which your product and service will get more exposure.
Develop recognition:
With global reach, your company will be able to develop a good recognition of the company which will in turn help in the growth of the business. This will help in outperforming your company from others in the market.
Growth in Revenue:
With improved quality of product and service, there will be an increased footfall of consumers in your business which will in turn help in independent labeling of prices and lead to growth in revenue.
Customer satisfaction:
ISO mark on your product will assure the consumer about the quality of your product or service which you are providing which in turn will satisfy the customer. Therefore this will give a good impression on your business and therefore will help in customer retention.
Provide security to product and service:
Being an ISO-certified company will provide an assurance of quality for your product or service and help in improving your product and service timely.
Enhance consistency:
ISO 9001 certification provides you to enhance consistency in your business. Does consistency mean that you provide the same premium level of service to the consumer when he approaches you again? ISO 9001 helps in enhancing the consistency in your business.
Upgraded Work culture:
ISO 9001 allows you to adapt to the new techniques in the business through which your work culture will get upgraded from informal to a more professional way through which your business will have a different impression than others.
Why Choose Certivatic For ISO Certification in Saudi Arabia?
There are many ISO certification companies that provide the ISO certificate and a question may come to your mind why should I choose Certivatic for ISO certification the answer to your question is as follows:
Provide service in more than 15 countries.
Have served more than 200+ clients in the span of one year.
Increasing our reach to more countries Day by day.
Assist in auditing the certificate from time to time.
Hassle-free service.
Take minimum time in providing the certificate.
Provide consultation on the certification.
Provide IAF and Non-IAF certificates in less time.