ISO 22000 Certification In Saudi Arabia
ISO 22000 Certification In Saudi Arabia
ISO 22000 Certification In Saudi Arabia, Certivatic is specialized in providing ISO Certification and Consultation in Saudi Arabia. We provide the best ISO Consultant service in Riyadh, Jeddah, Dammam, Al Khobar with the service of consultation, implementation, documentation, training, auditing, and registration. We do provide CE mark Certification, HALAL Certification around the world at an affordable cost.
About ISO 22000 certification in Saudi Arabia
The latest version of ISO 22000 Certification in Saudi Arabia is 2018, ISO 22000 Food Safety Management System(FSMS) is a boon for the companies involved in the food chain at any point for example (food manufacturers, packers, distributors, restaurants, warehouses, etc.) for attaining food safety. The standard can be applied to all companies small or big who are involved in food chain business right from the farm to table. A food safety management system helps organizations to thrive and grow globally.
Our method/steps are easy, unique, time-bound, and result-oriented.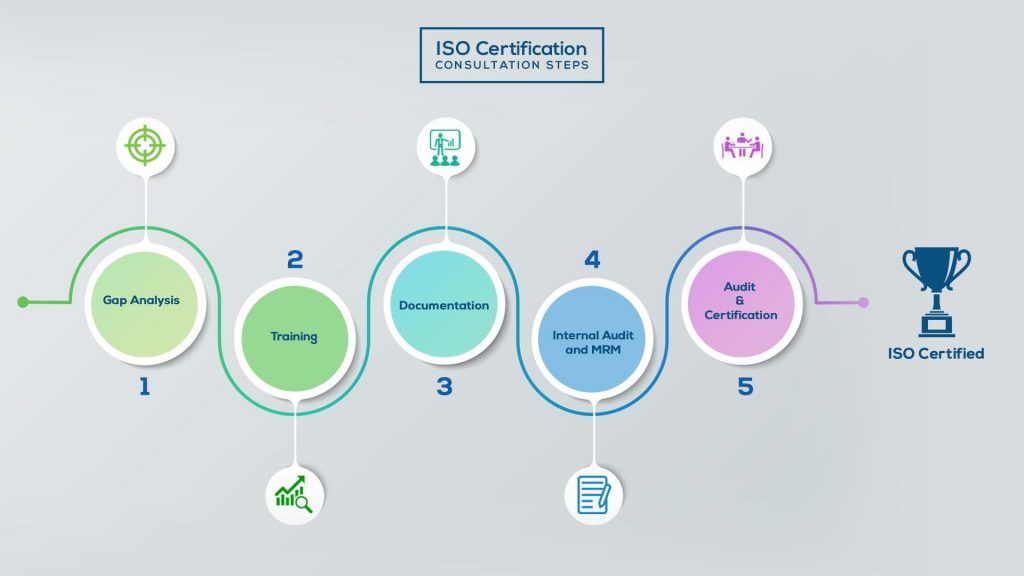 ISO Certification in Saudi Arabia
Interacting and detailed study of current work flows in different departments, operating procedures, documentation and practices.

Identifying any shortcomings of your organization against the requirements of ISO.

Generating a Gap report and planning for implementation
Creating awareness about ISO standard and its importance.

A formal training session/s.

It includes training on internal auditing, documentation training, mock audit and trainings to conduct management review meeting.
Documentation is the manifestation for your entire organizations process, procedure and results.

End-to-End support on preparing documentation as per ISO requirements.
Internal Audit (IA) as a tool, it is a cross departmental audit to ensure zero loophole in the system of your organization.

MRM: Management review meeting (MRM) helps top management to guide and ensure the whole organization is up to the mark as per the standard requirements.
Certivatic – Your certification is our responsibility!

With our 100% track record of success, we make sure Certification is achieved successfully.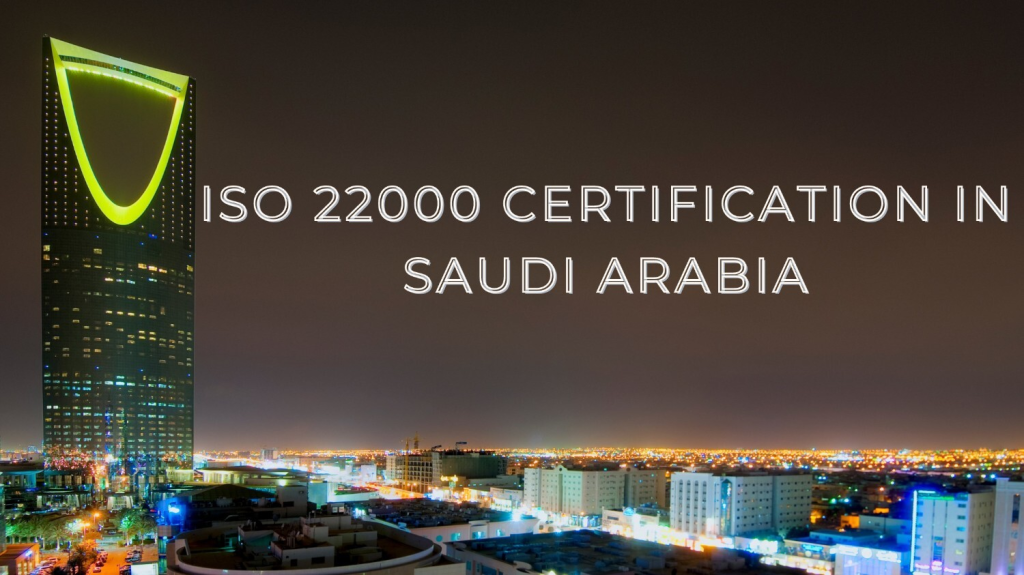 Why do we need ISO 22000 Certification in Saudi Arabia?
Gain customer confidence, mark your products with ISO 22000, and increase sales
Comply with international food safety standards and enter in global market
Manage your company with a food safety framework provided by ISO 22000
Fulfill regulatory requirements set by the Saudi Food and Drug Authority (SFDA)
Streamline your business process by following good practices available in the standard
Risk Management System in ISO 22000 Certification in Saudi Arabia
The previous version of the standard ISO 22000:2005 did not have a specific clause that emphasizes on risk management system hence the organizations were keen to apply HACCP plans. It doesn't mean that one should not apply HACCP plan in their organization if they are implementing ISO 22000, HACCP plan provides a much clearer picture of the potential hazards. Now the new version has put forward the concept of risk identification, screen those risks according to their significance and take necessary actions to address those risks, and finally deliver the desired results.
Key changes of ISO 22000:2005 to 22000:2018
The new version is simple, user friendly to integrate and implement with other ISO management system standards whereas the old version was difficult to integrate with other standards.
The new version has specifically included animal food which means the feed supplied to animals for consumption under its scope (the animals here is referred to as food-producing animals).
The standard has not been made compulsory for organizations to maintain a food safety manual but still, there is an emphasis to have documented procedures for all its critical operations.
Food danger can happen on the food at any phase of the natural way of life and it ought to be controlled or disposed of totally so as to safeguard the cleanliness state of the food. All these amazing exercises are helped with the assistance of ISO 22000 certification in Saudi Arabia in your organization.