CE Mark Certification In Saudi Arabia
CE Mark Certification In Saudi Arabia
About CE Mark Certification in Saudi Arabia
CE Mark Certification In Saudi Arabia (European Conformity) is a symbol that indicates conformity towards safety, health, and environmental protection standard for products sold within European Economic Area (EEA). This generally means that the products to be sold in EEA has to be manufactured according to the CE standards but the products sold outside EEA will also follow CE standard while manufacturing because this is recognized as a global standard and accepted worldwide as essential requirements for compliance of safety, health, and environmental protection legislation.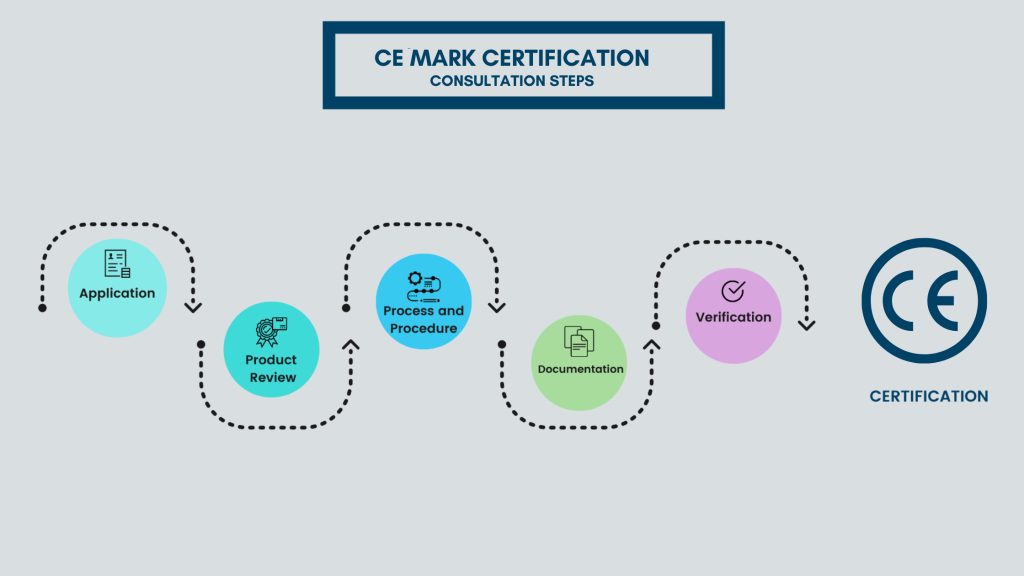 Our steps are easy, unique, time-bound, and result-oriented.
Determine the EU Directives that apply to your product.
Classifying the product and identifying the applicable Directives & Regulations.
More than one Directive/Regulation might be applicable to your product!
Identify & Cover the applicable requirements of the directive(S)
Identifying & evaluating your product against the essential requirements.
Ensure the product meets all those requirements.
Compilation of technical documentation
Preparing for the technical formalities and evidence.
Review of the technical aspects related to the design, manufacture, and/or operations of the product.
Creating a Declaration of Conformity (DOC)
An acknowledgment by the manufacturer stating that the product meets all relevant product safety requirements of the applicable CE marking directives.
Creating and signing a Declaration of Conformity.
Affixing the CE mark!
Labeling and marking the product as per the specifications.
Finally, affix the correct CE marking label on the product.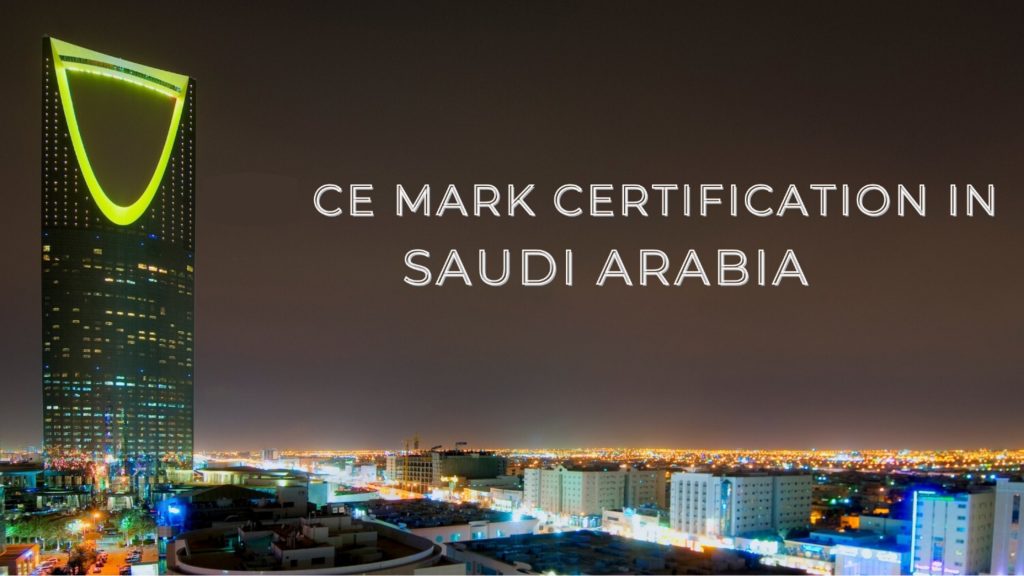 Benefits of CE Mark Certification In Saudi Arabia for your product:  
Increase sales: It will be a driving point for your customer to certainly believe and purchase your products once they see the CE mark on them, which demonstrates compliance with the international standards.
Gate pass to the global market: CE marking certification in Saudi Arabia on your products will not only facilitate free movement of products with EEA countries but also with European Free Trade Association (EFTA) countries like Switzerland, Norway, Iceland and Liechtenstein. CE mark is like a European passport for your products
Legal compliance: CE mark on products demonstrates that the product is introduced legally in the market with complying with certain regulations.
International recognition: The products marked with CE do not face any restriction while selling in Europe and other major countries as it demonstrates compliance towards health, safety, and environmental protection
Enhance product reliability: Implement the standard practices described in CE and achieve reliability and quality in your products
Symbol of Safety: CE mark is a symbol of safety for many consumers, they specifically check and buy only products marked with CE
CE and FCC: The CE standards are somewhat related to (FCC) Federal Communications Commission, FCC mark is used on certain electronic devices sold in the United States of America.
Product certification: CE mark certification is applicable to manufactures of products, authorized representatives of manufacturers, and traders and distributors. CE marking to your product is a mark of trust and CE mark is not only for medical devices but for all products including electronics, toys, etc.
CE stands for "Conformité European". The mark is required in all 27 member states of the EU, Switzerland accepts the CE marking for some products and Saudi Arabia actually requires that many products be CE Mark Certification in Saudi Arabia
ISO Certification in Saudi Arabia