ISO 13485 Certification In Saudi Arabia
ISO 13485 Certification In Saudi Arabia
ISO 13485 Certification In Saudi Arabia, Certivatic is specialized in providing ISO Certification and Consultation in Saudi Arabia. We provide the best ISO Consultant service in Riyadh, Jeddah, Dammam, Al Khobar with the service of consultation, implementation, documentation, training, auditing, and registration. We do provide CE mark Certification, HALAL Certification around the world at an affordable cost.
About ISO 13485 certification in Saudi Arabia
In the advanced era of rapid industrialization globally, the society in general is anticipating the organizations to be responsibly aware of the unfavorable impacts caused on environment from their modes of operations. ISO 14001 certification in Saudi Arabia is considered as a fundamental standard that provides guidelines nothing straightforwardly prescriptive but a degree of significant guidelines for any organization for accomplishing the best outcomes.
Our method/steps are easy, unique, time-bound, and result-oriented.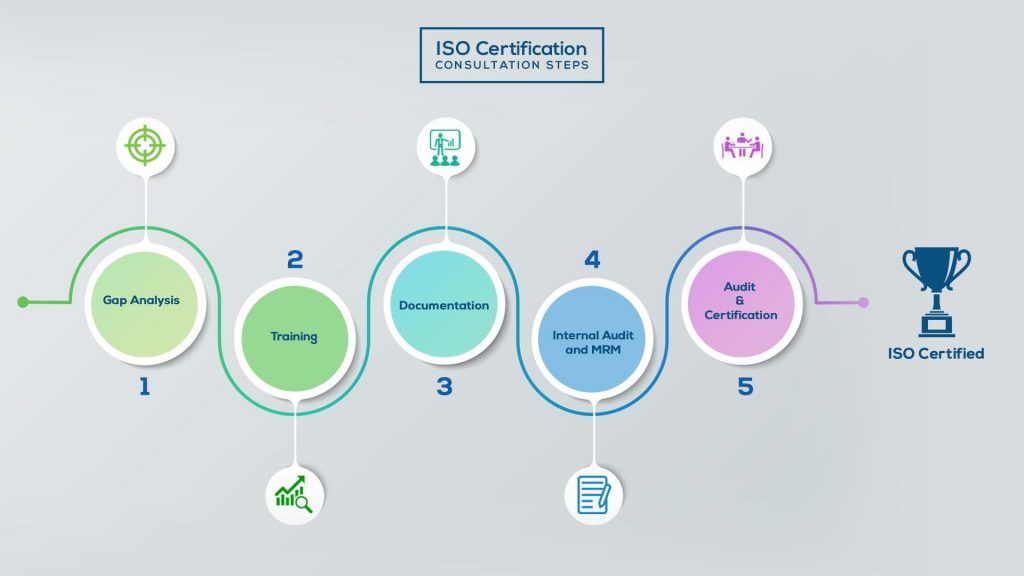 ISO Certification in Saudi Arabia
Interacting and detailed study of current work flows in different departments, operating procedures, documentation and practices.

Identifying any shortcomings of your organization against the requirements of ISO.

Generating a Gap report and planning for implementation
Creating awareness about ISO standard and its importance.

A formal training session/s.

It includes training on internal auditing, documentation training, mock audit and trainings to conduct management review meeting.
Documentation is the manifestation for your entire organizations process, procedure and results.

End-to-End support on preparing documentation as per ISO requirements.
Internal Audit (IA) as a tool, it is a cross departmental audit to ensure zero loophole in the system of your organization.

MRM: Management review meeting (MRM) helps top management to guide and ensure the whole organization is up to the mark as per the standard requirements.
Certivatic – Your certification is our responsibility!

With our 100% track record of success, we make sure Certification is achieved successfully.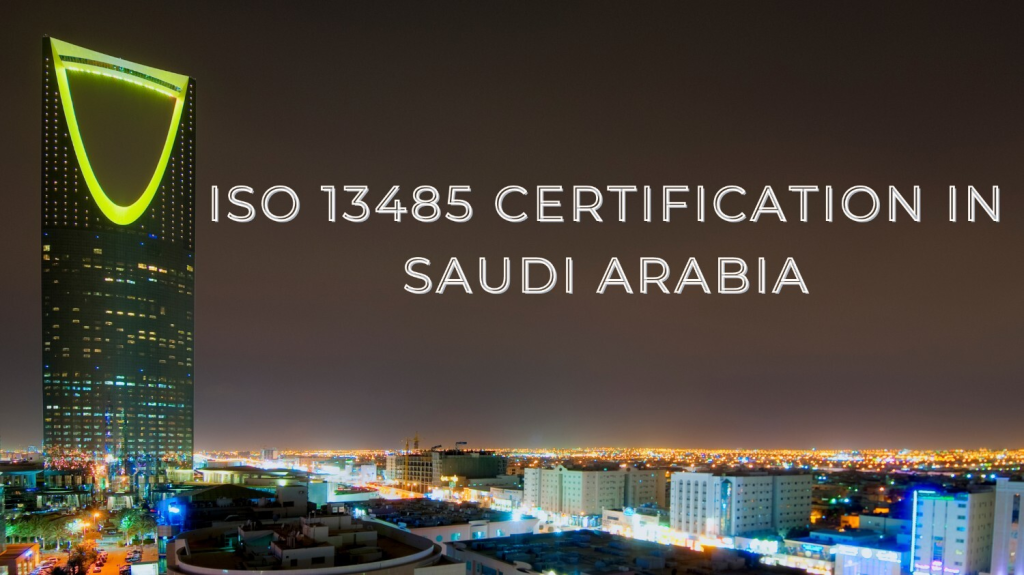 Benefits of ISO 13485 Certification in Saudi Arabia
ISO 13485 certification will help your organization to enhance overall performance, eliminate uncertainty, and open wide market opportunities.
ISO 13485 certified companies demonstrate a commitment to quality for both customers and regulatory authorities.
Entering the global market becomes easier if your organization is certified for ISO 13485 and become global business worldwide
The standard guidelines will help the organizations to streamline internal processes.
Gain customer confidence by demonstrating that you produce safer and more effective medical devices
Comply with the statutory and regulatory requirements and meet the customer expectations
ISO 13485 works as a branding tool for your medical device hence your marketing cost will reduce
Difference between ISO 9001 certification in Saudi Arabia and ISO 13485 Certification in Saudi Arabia
ISO 9001 is a generic standard that can be implemented in all types of industries but ISO 13485 is only for the companies involved in trading and manufacturing medical devices
No doubt ISO 9001 is a quality management system standard accepted worldwide but adding to this in ISO 13485 more emphasis is given to additional requirements that are specific for the companies who manufacture medical devices.
There are certain specific sets of requirements present in ISO 13485 standard such as documentation requirements for medical device files, work environment, requirements for reporting to regulatory authorities, production and contamination control, and requirements for sterile medical devices and for the cleanliness of products.