Why ISO Certification is important for companies?
Every organization might think what is the importance of getting ISO certified? In This blog, let's understand why iso certification is important for companies? before that, let's understand what ISO is?.
What is ISO?
ISO is an independent, non-governmental international organization that develops and publishes International Standards in order to maintain standardization around the world. ISO stands for International Organization for Standardization and it has published 21000+ standards. As we already know ISO has published many standards and every standard has its own importance and advantages, Now let's see why iso is important
Why it is important to get ISO Certified?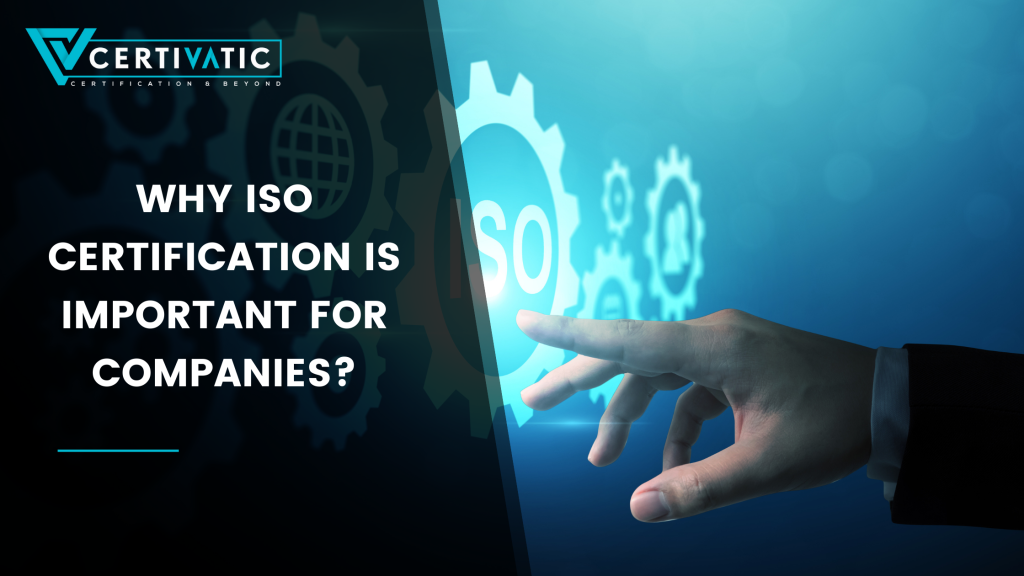 Go Global: ISO has a presence in more than 164 countries so companies get global recognition by getting certified to ISO.
Tender Eligibility: Having an ISO certification would be added benefits to get government tenders and eligibility
Customer Satisfaction: ISO Certification helps to improve the quality management system by implementing ISO 9001 and quality plays an important role in customer satisfaction
health and safety: Employees are the main assets for a company so it's important to protect employees from work-related accidents. ISO 45001 helps to prevent work-related accidents and maintains workers health and safety.
Trade: Since ISO is recognized globally, the exchange between countries would be simple. 
Improve efficiency: The procedure, tasks, methods, and dealings will be improved. ISO helps to reduce waste and improves in an efficient way
As we see ISO accreditation gives many advantages, it is vital for the companies to get ISO certified. However, getting an ISO certification is not an easy task, a company needs to undergo many processes like implementation, documentation, audit, and certification. An ISO Certification body will help you to get certified.
Certivatic is specialized in providing ISO consultation and certifications. We support organizations in obtaining international standard certifications like ISO 9001, ISO 14001, ISO 45001, ISO 27001, ISO 22000 in an efficient and simple way.
For more information visit ISO Certification