ISO 9001 Certification In Saudi Arabia
We have ISO 9001 Certification in Saudi Arabia, and we are specialized in providing ISO Certification in Saudi Arabia. ISO Consultant services in Riyadh, Jeddah, Dammam, and Al Khobar include consultation, implementation, documentation, and Al Khobar. Providing affordable CE mark certification and HALAL certification around the world is what we do.
About ISO 9001 certification in Saudi Arabia
ISO 9001 Certification in Saudi Arabia is prominently known as Quality Management System (QMS), the latest version of this standard was released in the year 2015 and this is the reason why we see commonly written along with its version everywhere. ISO 9001 is a standard published by International Organization for Standardization (ISO) which specifies the general requirements for quality management system and is widely accepted standard globally.
ISO 9001 can be implemented in any organization, irrespective of the nature, location, size of the business. ISO 9001 is nothing but a set of guidelines described in its 10 clauses which the organizations has to refer, understand and implement in their businesses to achieve quality in their systems.
How to get ISO 9001 certification in Saudi Arabia? – Our effective implementation steps:
Our method/steps are easy, unique, time-bound, and result oriented.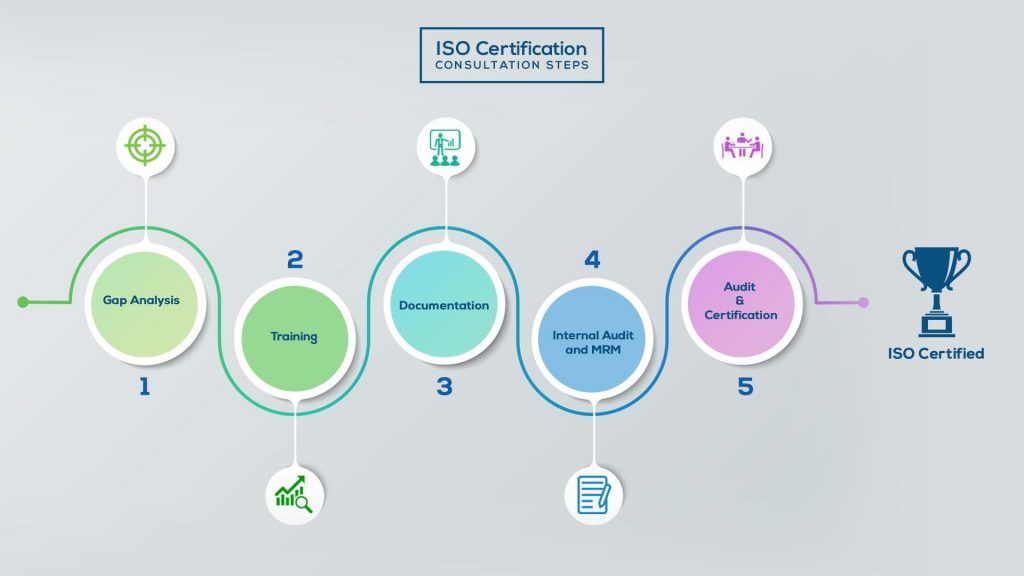 ISO Certification in Saudi Arabia
Interacting and detailed study of current work flows in different departments, operating procedures, documentation and practices.

Identifying any shortcomings of your organization against the requirements of ISO.

Generating a Gap report and planning for implementation
Creating awareness about ISO standard and its importance.

A formal training session/s.

It includes training on internal auditing, documentation training, mock audit and trainings to conduct management review meeting.
Documentation is the manifestation for your entire organizations process, procedure and results.

End-to-End support on preparing documentation as per ISO requirements.
Internal Audit (IA) as a tool, it is a cross departmental audit to ensure zero loophole in the system of your organization.

MRM: Management review meeting (MRM) helps top management to guide and ensure the whole organization is up to the mark as per the standard requirements.
Certivatic – Your certification is our responsibility!

With our 100% track record of success, we make sure Certification is achieved successfully.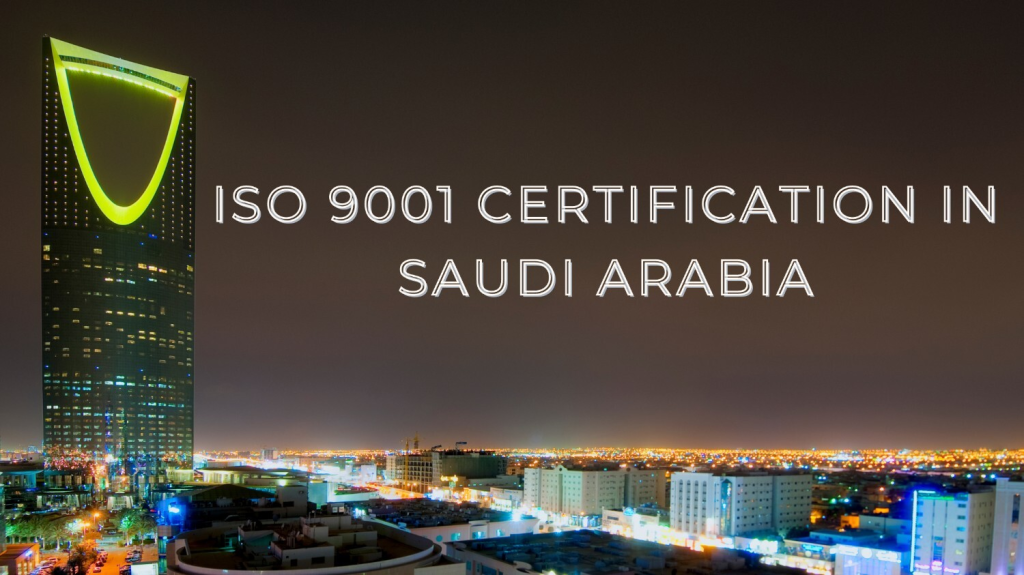 Why do we need ISO 9001 in Saudi Arabia?
ISO 9001 is a standard which is recognized worldwide, we can say that it is quite a famous standard and organizations try to achieve this to join in the race of global competitive market.
If your organization achieves ISO 9001 quality management system certificate then it is like demonstrating your commitment towards envisioning quality culture.
By implementing ISO 9001 in the organizations we can have better organized process control and transparency in all departments.
Quality is a culture which has to be developed and not a product which can be bought, since with the help of the guidelines of this international standard, the organizations can learn the objective of developing quality as a culture.
ISO 9001 is the foundation standard, if you have quality management system in your organization then it is quite easy to implement other ISO standards.
Why choose Certivatic?
With us certification is guaranteed, we have 100% track record of getting customers satisfied worldwide, we have expert team of dedicated consultants for your service. Our process is simple, time-bound, affordable and efficient. Your certification is our responsibility, we are a one stop solution provider, if you go ahead with us then you don't have rush certification board separately and accreditation board separately. We provide complete solution from consultation to final certification.
ISO 9001 certification in Saudi Arabia belongs to the family of ISO 9000, Which is known as quality management system. ISO 9001 is a well-known international standard which is designed to help the organisation to fulfill the requirements of the customer and to achieve continual improvement as the year goes on. These are actually called as the two pillars of ISO 9001 certification in Saudi Arabia.