What are the requirements to get ISO Certification in Oman?
Choosing the type of ISO Certification
ISO has issued 22000+ standards in order to maintain standardization in an organization, it's important to choose which type of ISO Certification in Oman needs. ISO Certification bodies in Oman help companies to choose suitable ISO Certification. So the next question is what are ISO Certification bodies?
Choosing an ISO Certification Body
When an organization implements a management system according to one or more ISO management system standards, the usual next step is to have the management system certified by a certification body. ISO ORG does not issue any certificates to the companies; they only develop the standards. Certification is done by external bodies. ISO Certification bodies help to get certified by guiding with proper documentation and implementation in a simple way.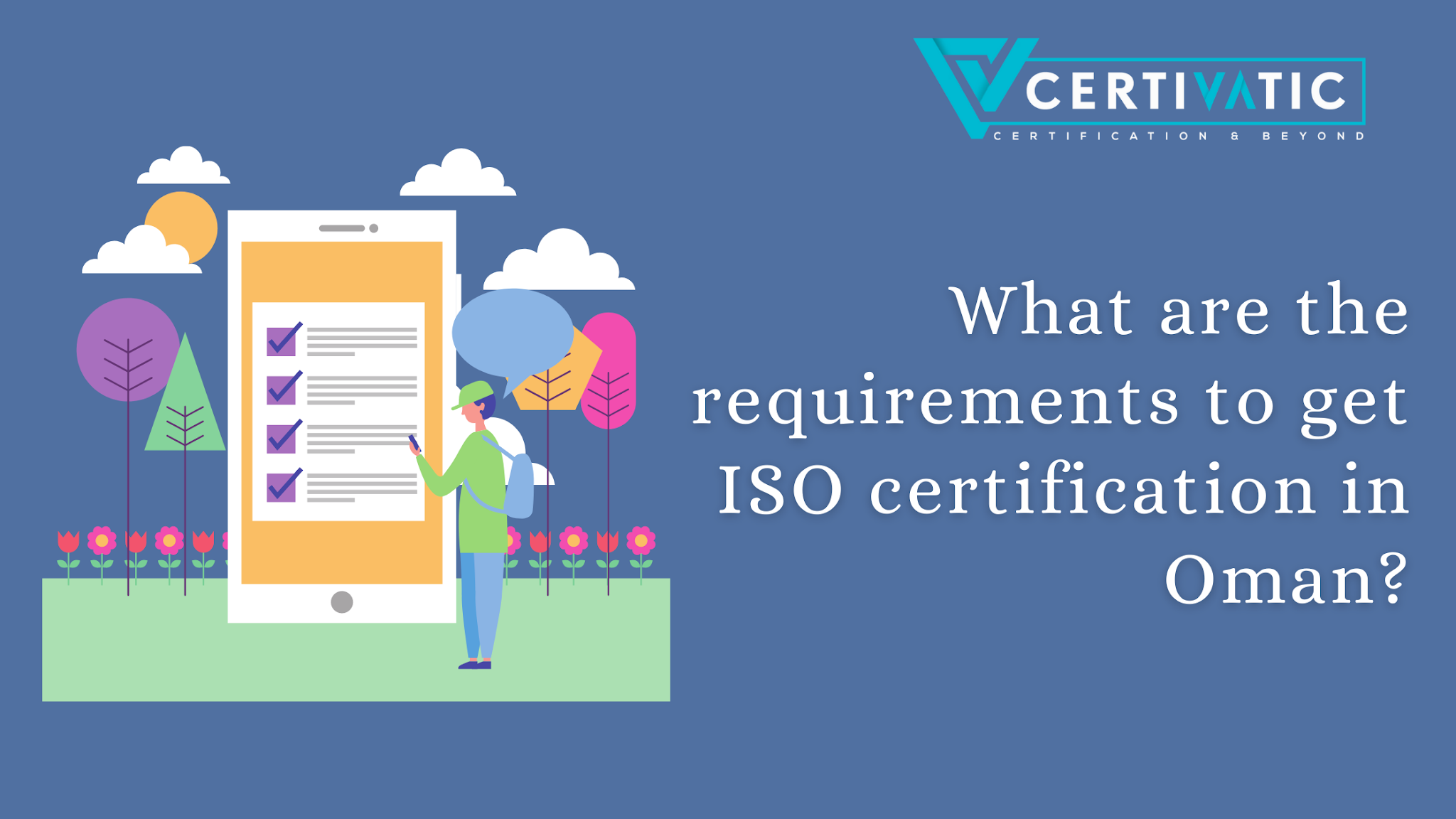 Steps to get ISO Certification in Oman
Gap Analysis:​
Interacting and detailed study of current workflows in different departments, operating procedures, documentation, and practices.

Identifying any shortcomings of your organization against the requirements of ISO.

Generating a Gap report and planning for implementation
Training: 
Creating awareness about the ISO standard and its importance.

A formal training session/s.

It includes training on internal auditing, documentation training, mock audit and training to conduct management review meetings.
Documentation:
Documentation is the manifestation for your entire organization's process, procedure and results.

End-to-End support on preparing documentation as per ISO requirements.
Internal Audit & MRM:
Internal Audit (IA) as a tool, it is a cross departmental audit to ensure zero loophole in the system of your organization.

MRM: Management review meeting (MRM) helps top management to guide and ensure the whole organization is up to the mark as per the standard requirements.
Final Audit and Certification:
Certivatic – Your certification is our responsibility!

With our 100% track record of success, we make sure Certification is achieved successfully.
Why is Certivatic the best ISO Certification Body in Oman?
Certivatic is one of the effective consulting organizations that enables companies to adhere to best practices by providing them with ideal solutions for ISO Certification In Oman, audit solutions and other international standards.
We Certivatic with years of experience, knowledge of international standards and best practices in the industry, we enjoy the trust of more than 200+ customers from all industries in more than 20 countries. We strive to provide the best solutions for our customers' needs, which in turn motivates us to provide the right solution at the right time.