ISO Certification In Oman​
Al khuwair, Muscat, Sultanate of Oman
ISO Certification In Oman
ISO Certification In Oman, Certivatic is specialized in providing ISO Certification and Consultation in Oman. We provide the best ISO Consultant service in Muscat, Salalah, Sohar, Misfah, Rusayl, Nizwa, Sur, Ibri, Duqm, Liwa, Seeb, Samail Rustaq, Khasab, Bahla, Haima, Saham, Barkha, Buraimi, Thumraith with the service of consultation, implementation, documentation, training, auditing, and registration. We provide CE mark Certification, HALAL Certification and we do provide different ISO Standards like ISO 9001, ISO 14001, ISO 45001, ISO 27001, ISO 22000, ISO 17025, ISO 13485, and many others.
What is ISO Certification in Oman?
ISO is an independent non-governmental international organization that was founded in Geneva, Switzerland, on February 23, 1947. ISO is a network of international standards bodies that develops and publishes ISO Management System Standards as well as other ISO standards. The ISO acronym ISO is not the same as the International Organization for Standardization. The ISO acronym is actually derived from the Greek ISOS, which means equal. We are all equal regardless of where we live or what language we speak.
Why ISO Certification in Oman is Important?
ISO Certification can help you increase your company's profit and build a brand in the global marketplace. It is an international certification that is accepted across 164+ countries.
Internationally recognized certification

Reduce waste and increase efficiency

A government label

Trade between countries available

Increased consistency
How to get ISO certification? – Our effective implementation steps: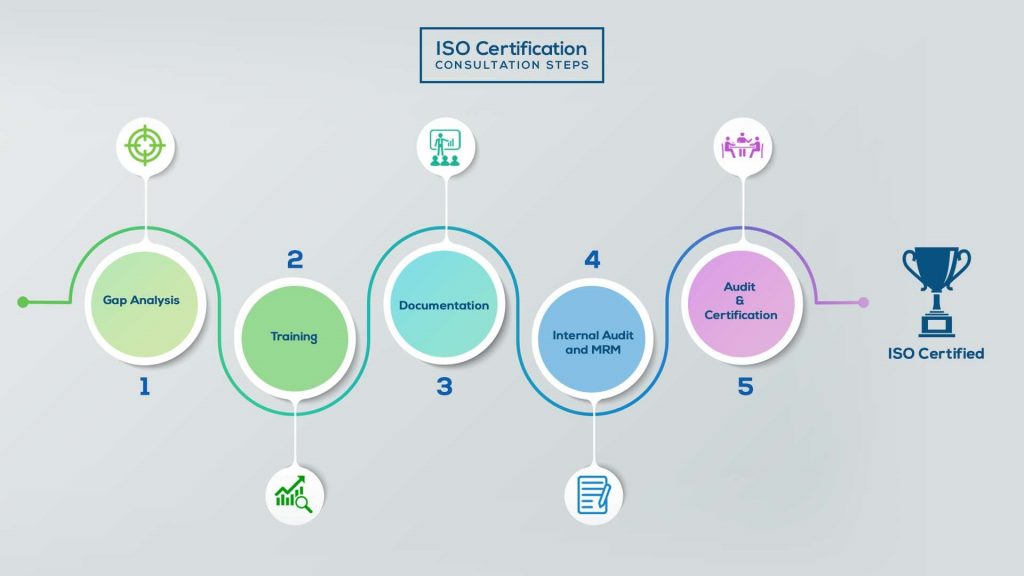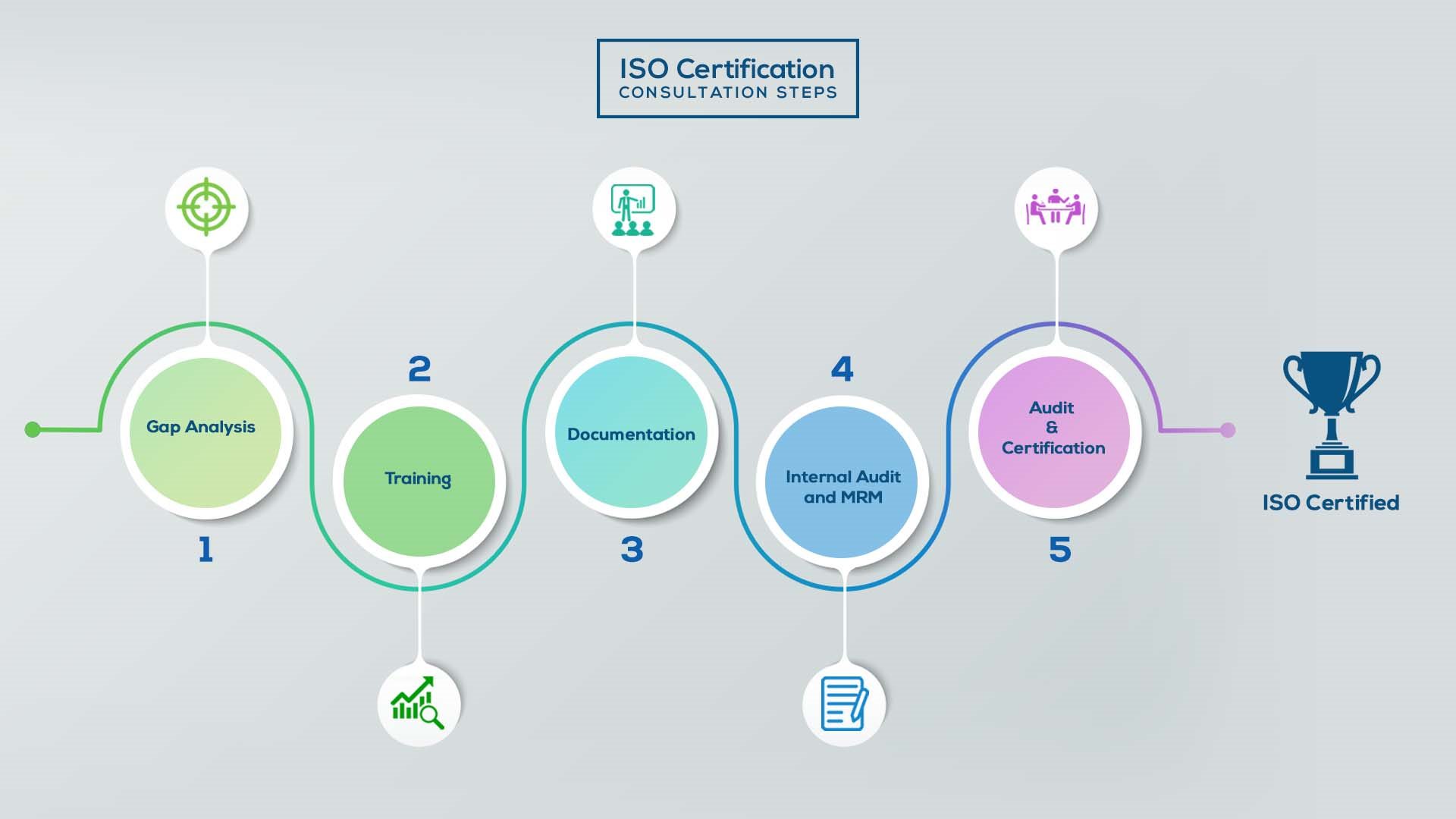 ISO Certification in Oman
Our method/steps are easy, unique, time-bound, and result-oriented.
Interacting and detailed study of current work flows in different departments, operating procedures, documentation and practices.

Identifying any shortcomings of your organization against the requirements of ISO.

Generating a Gap report and planning for implementation
Creating awareness about ISO standard and its importance.

A formal training session/s.

It includes training on internal auditing, documentation training, mock audit and trainings to conduct management review meeting.
Documentation is the manifestation for your entire organizations process, procedure and results.

End-to-End support on preparing documentation as per ISO requirements.
Internal Audit (IA) as a tool, it is a cross departmental audit to ensure zero loophole in the system of your organization.

MRM: Management review meeting (MRM) helps top management to guide and ensure the whole organization is up to the mark as per the standard requirements.
Certivatic – Your certification is our responsibility!

With our 100% track record of success, we make sure Certification is achieved successfully.
What are the benefits and advantages of ISO Certification in Oman?
ISO certification body in Oman provides the marketing activities internationally

ISO standards can help increase productivity and reduce errors within an organization.

ISO consultants in Oman help the industries to implement the best practices to improve the quality of service.

ISO certifications are a way to improve the image of your company by allowing continuous evaluation and improvement.
Why choose Certivatic for ISO Certification in Oman?
Certivatic makes it easy to obtain ISO certification. We offer the most qualified iso consultants around the globe at a reasonable price. We are committed to answering customer queries and providing consulting services.
Certivatic offers services all over the globe.

We are available 24/7 to assist you with any certification questions.

Efficient, economical, and quick certification process.

Verified and authentic certificates
Frequently Asked Questions