ISO 17025 Certification In Oman
Al khuwair, Muscat, Sultanate of Oman
ISO 17025 Certification In Oman
ISO 17025 Certification In Oman, Certivatic is specialized in providing ISO Certification and Consultation in Oman. We provide the best ISO Consultant service in Muscat, Salalah, Sohar, Misfah, Rusayl, Nizwa, Sur, Ibri, Duqm, Liwa, Seeb, Samail Rustaq, Khasab, Bahla, Haima, Saham, Barkha, Buraimi, Thumraith with the service of consultation, implementation, documentation, training, auditing, and registration. We do provide CE mark Certification, HALAL Certification around the world at an affordable cost.
What is ISO 17025 Certification?
ISO 17025 Certification specifies the general requirements for the competence to carry out the test and including samples. ISO 17025 Certification in Oman is an internationally recognized certification for the standard management of the testing laboratories. It's considered a regulation that includes a list of requirements for testing laboratories. 
Testing laboratories need to get accredited to ISO  17025 to demonstrate their technical competency and to ensure the accuracy of the test results. It is one of the globally recognized standards and focuses on quality management systems and calibration laboratories.
Requirements of ISO 17025 Certification in Oman
Maintaining a chain of custody
Validating test methods and results
Maintaining data integrity
Maintaining training competency
Controlling documents
Tracking laboratory supplies
Documenting non-conforming work
Maintaining equipment
Documenting a sampling plan
How to get ISO 17025 certification in Oman? – Our effective implementation steps: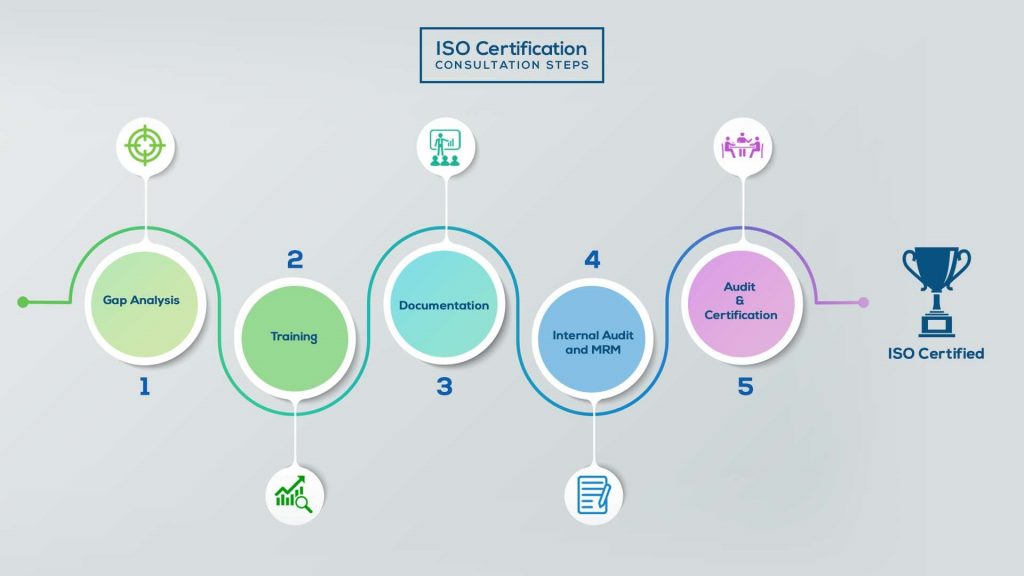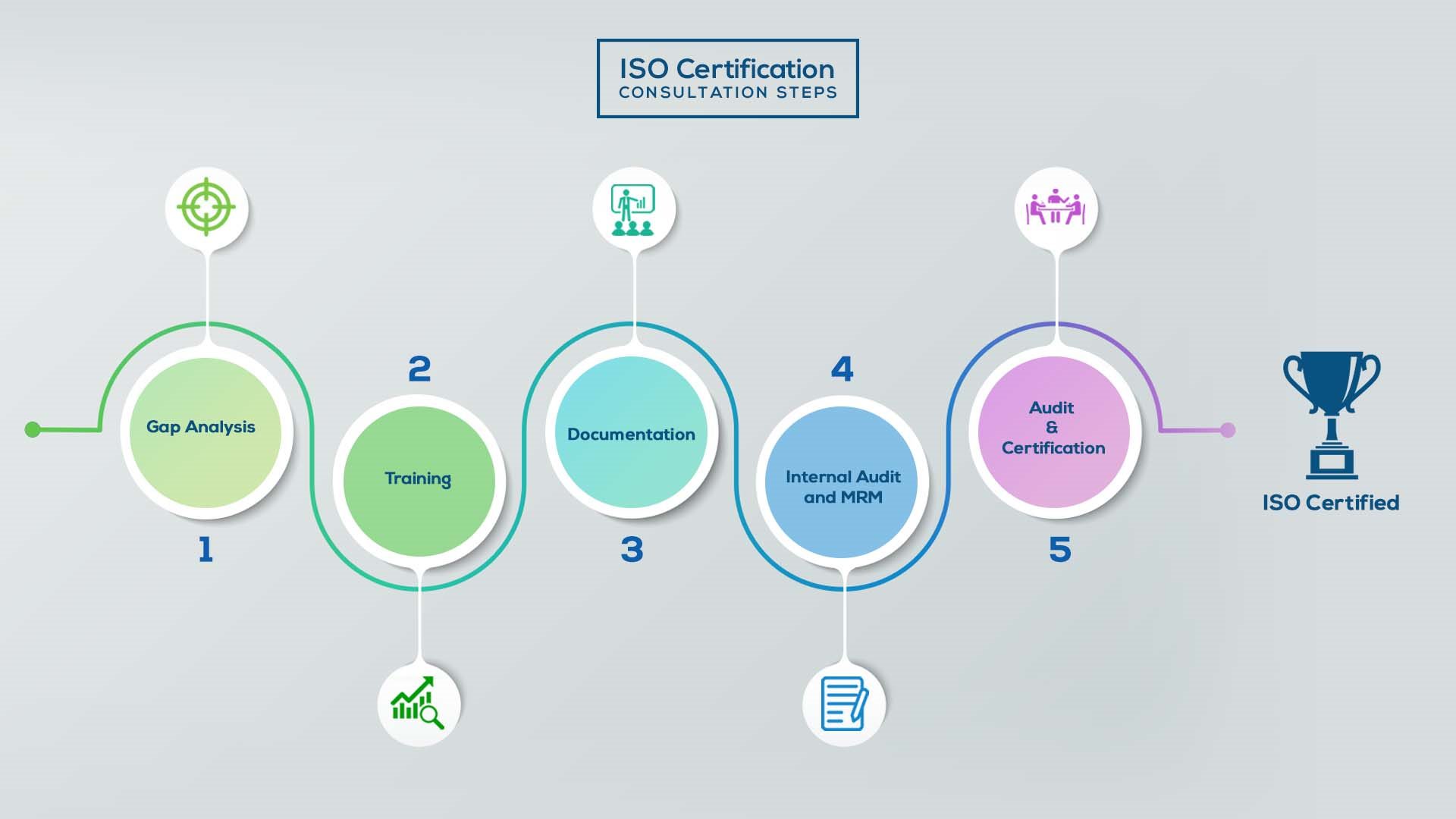 ISO Certification in Oman
Our method/steps are easy, unique, time-bound, and result-oriented.
Interacting and detailed study of current work flows in different departments, operating procedures, documentation and practices.

Identifying any shortcomings of your organization against the requirements of ISO.

Generating a Gap report and planning for implementation
Creating awareness about ISO standard and its importance.

A formal training session/s.

It includes training on internal auditing, documentation training, mock audit and trainings to conduct management review meeting.
Documentation is the manifestation for your entire organizations process, procedure and results.

End-to-End support on preparing documentation as per ISO requirements.
Internal Audit (IA) as a tool, it is a cross departmental audit to ensure zero loophole in the system of your organization.

MRM: Management review meeting (MRM) helps top management to guide and ensure the whole organization is up to the mark as per the standard requirements.
Certivatic – Your certification is our responsibility!

With our 100% track record of success, we make sure Certification is achieved successfully.
Advantages Of ISO 17025 Certification in Oman:
Save time and money: It helps you save money and time due to the reduction of the need for re-testing of products.  It can be seen as costly to undertake, but this is significantly outweighed by its time and cost-saving benefits.
Advantages for customers: It builds confidence in the customer and prevents them from costly retesting. So that the customer feels the service is trustworthy.
Improved accuracy: This standard validates test and calibration methods and ensures exact results.
Increased lab efficiency: The ISO 17025 certification allows testing laboratories to increase their efficiency and productivity. It will maintain high-quality results by reducing possible errors which are critical to a testing or calibration lab's success.
Reduced waste: It is a sustainable approach for the lab to demonstrate technical competence and trust among its customers. The standardization of the test prevents any repetition of the process or wastage of materials.
Why choose Certivatic for the ISO 17025 Certification in Oman?
Certivatic is a large and global multidisciplinary team of skilled and experienced professionals who are renowned for delivering excellence across a variety of different industrial sectors. Certivatic provides services to the big and small corporate companies including independent businesses, Government, and non-government who are spread across India, the UK, UAE, South Africa, the USA, Oman, and other Asian and Middle Eastern countries.
Certivatic provides the best ISO 17025 consultation in Oman that helps customers to get certified at an affordable cost in the market.
For more information visit: ISO 17025 Certification in Oman