ISO 14001 Certification In Oman
Al khuwair, Muscat, Sultanate of Oman
ISO 14001 Certification In Oman
ISO 14001 Certification In Oman, Certivatic is specialized in providing ISO Certification and Consultation in Oman. We provide the best ISO Consultant service in Muscat, Salalah, Sohar, Misfah, Rusayl, Nizwa, Sur, Ibri, Duqm, Liwa, Seeb, Samail Rustaq, Khasab, Bahla, Haima, Saham, Barkha, Buraimi, Thumraith with the service of consultation, implementation, documentation, training, auditing, and registration. We do provide CE mark Certification, HALAL Certification around the world at an affordable cost.
What is ISO 14001 Certification?
ISO 14001 certification in Oman is about environmental management system. International Organization for Standardization has published the ISO 14000 standards in 1996 so that can be used by organizations to improve their environmental performance.
Why ISO 14001 Certification in Oman Is Important?
ISO 14001 certification is a sign that an organization is responsible for environmental issues and that it meets all applicable legal requirements. According to ISO.ORG, there are over 300,000.00 ISO 14001 certifications in 171 countries.
To manage environmental issues.

Performance improvement in the environment

Reputational improvement for your company

It fulfills environmental goals.

It shows that the company values social responsibilities.
How to get ISO 14001 certification in Oman? – Our effective implementation steps: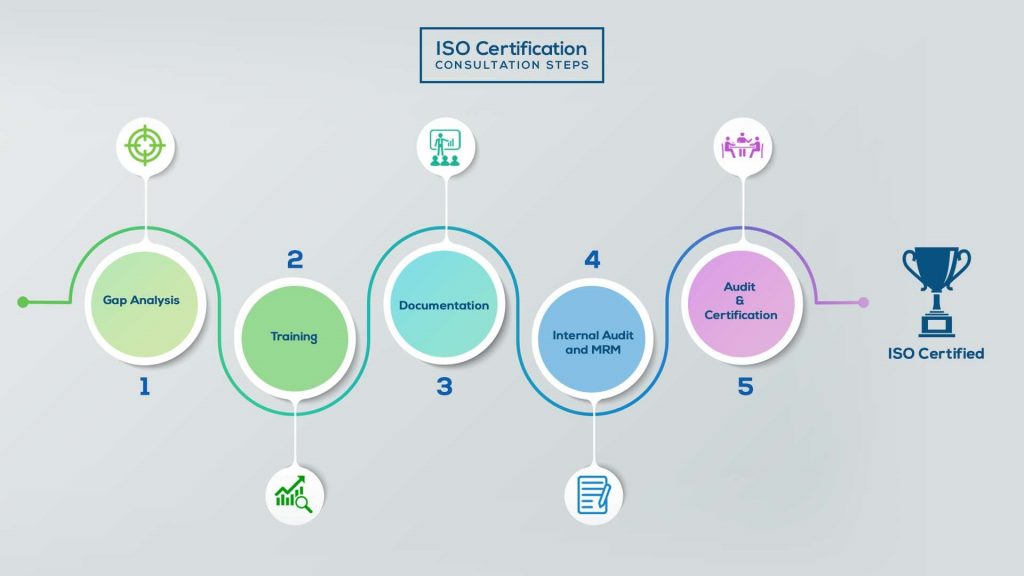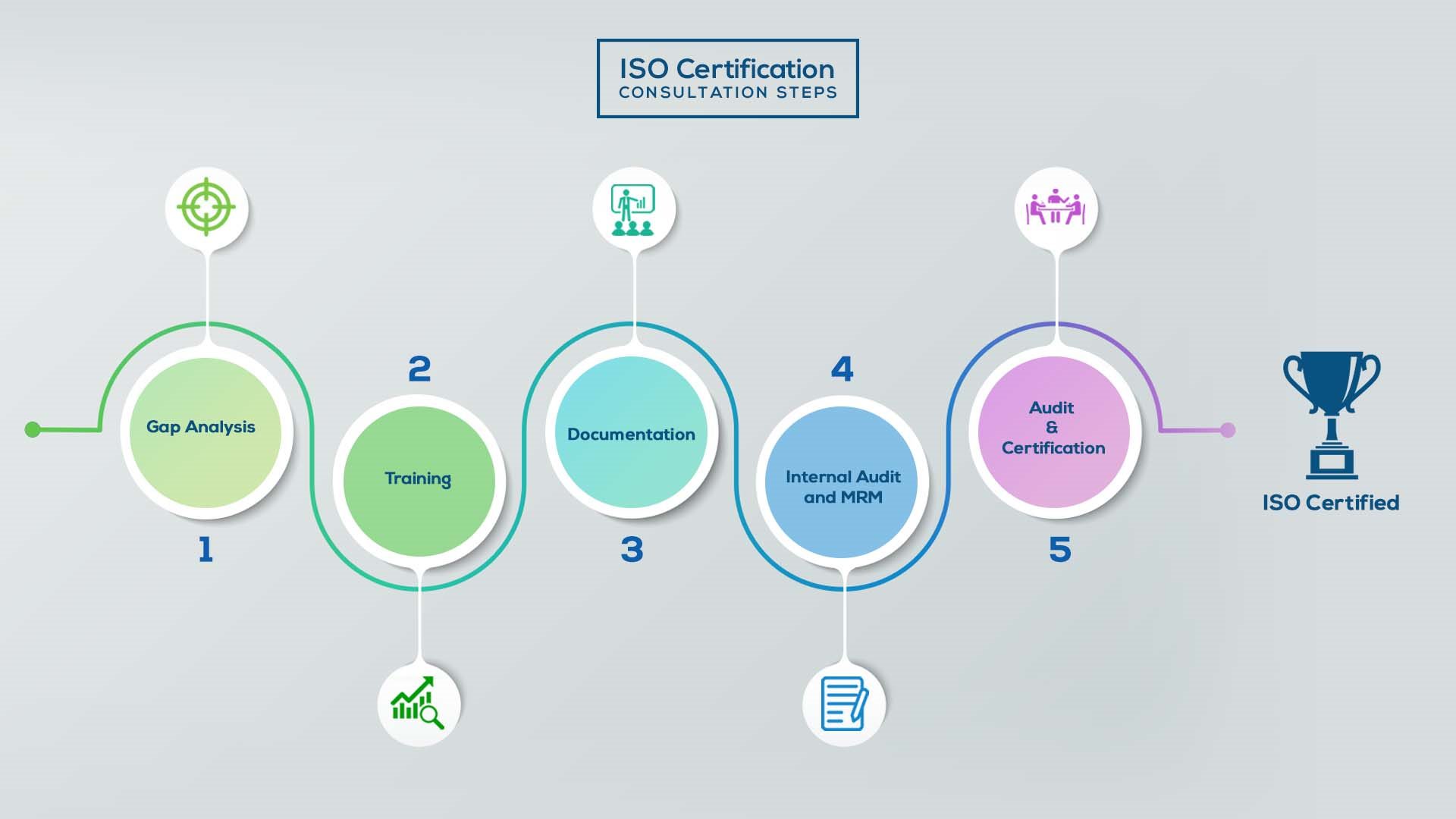 ISO Certification in Oman
Our method/steps are easy, unique, time-bound, and result-oriented.​
Interacting and detailed study of current work flows in different departments, operating procedures, documentation and practices.

Identifying any shortcomings of your organization against the requirements of ISO.

Generating a Gap report and planning for implementation
Creating awareness about ISO standard and its importance.

A formal training session/s.

It includes training on internal auditing, documentation training, mock audit and trainings to conduct management review meeting.
Documentation is the manifestation for your entire organizations process, procedure and results.

End-to-End support on preparing documentation as per ISO requirements.
Internal Audit (IA) as a tool, it is a cross departmental audit to ensure zero loophole in the system of your organization.

MRM: Management review meeting (MRM) helps top management to guide and ensure the whole organization is up to the mark as per the standard requirements.
Certivatic – Your certification is our responsibility!

With our 100% track record of success, we make sure Certification is achieved successfully.
What are the benefits and advantages of ISO 14001 Certification in Oman?
Companies and organizations can obtain ISO 14001 certification in Oman to ensure that they have an effective environmental management system.

The ISO 14001 certification is a way to satisfy their legal requirements.

It encourages employees to take part in environmental initiatives.

ISO 14001 Certification body in Oman helps in Protecting the environment by Integrating environmental issues

ISO 14001 body in Oman assists in the implementation of standards based upon environmental impacts and aspects.

Recycling waste will always be a benefit to the organization and help improve the environmental management system.

 ISO 14001 will help you improve your public image 

Improve the company's reputation and stakeholders' trust.

ISO 14001 supports businesses in improving their environmental performance.
Why choose Certivatic to obtain ISO 14001 certification in Oman?
Worrying about how to get ISO 14001 certification in Oman? Certivatic helps you to get certified in a simple way with proper documentation. just drop a mail to contact@certivatic.com for any quires related to certification, we have expert iso consultants who will help you with all your certification queries and doubts.