ISO 13485
 

Certification In Oman
Al khuwair, Muscat, Sultanate of Oman
ISO 13485 Certification In Oman
ISO 13485 Certification In Oman, Certivatic is specialized in providing ISO Certification and Consultation in Oman. We provide the best ISO Consultant service in Muscat, Salalah, Sohar, Misfah, Rusayl, Nizwa, Sur, Ibri, Duqm, Liwa, Seeb, Samail Rustaq, Khasab, Bahla, Haima, Saham, Barkha, Buraimi, Thumraith with the service of consultation, implementation, documentation, training, auditing, and registration. We do provide CE mark Certification, HALAL Certification around the world at an affordable cost.
What is ISO 13485 Certification?
ISO 13485 certification is about Quality Management System (QMS) for your medical devices, products, and services and it gives an important foundation for manufacturers to address regulations and responsibilities as well as demonstrate their commitment to safety and quality.
It's an international Standard for Quality Management systems that are mainly related to designing and manufacturing medical devices. This ISO 13485 Certification is a valuable certificate that has been introduced to protect professionals and customers in clinics, hospitals, and other medical facilities. Maintaining your products according to the ISO 13485 standard will help to build a robust business.
Why is ISO 13485 certification in Oman required?
In Oman, if any organization is showing interest to get an ISO 13485 Certification then it is necessary to show their ability to provide medical devices and related services that constantly meet customer and applicable regulatory requirements, and also it includes verifying the capability and reliability of the product. 
Being an ISO 13485 Certified organization, your production, design, and distribution process of medical devices which adhere to the Quality Management System proves that your product has the highest standard and customers can easily trust your product; this will boost your organization's reputation.
How to get ISO 13485 certification in Oman? – Our effective implementation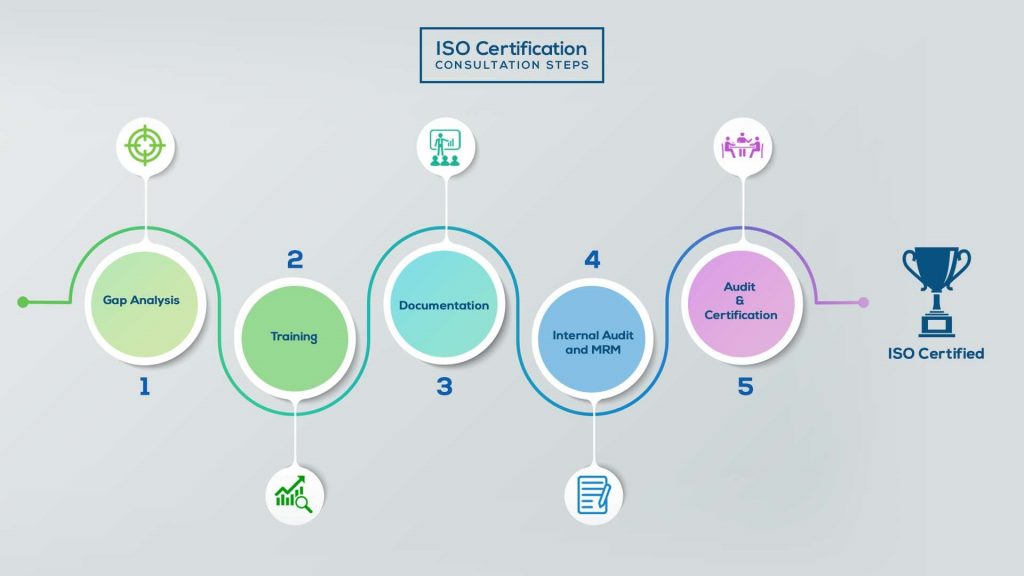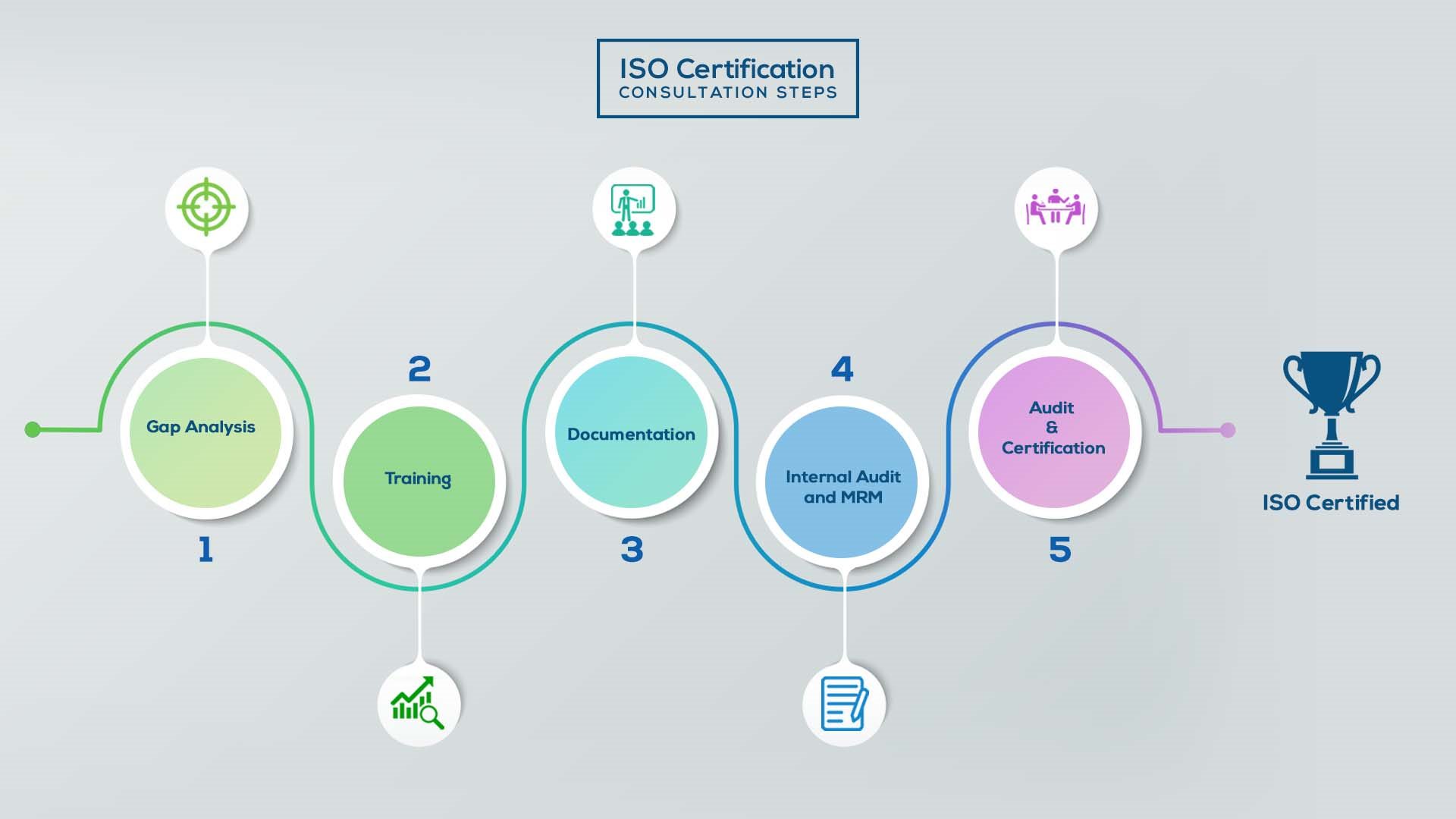 ISO Certification in Oman
Our method/steps are easy, unique, time-bound, and result-oriented.
Interacting and detailed study of current work flows in different departments, operating procedures, documentation and practices.

Identifying any shortcomings of your organization against the requirements of ISO.

Generating a Gap report and planning for implementation
Creating awareness about ISO standard and its importance.

A formal training session/s.

It includes training on internal auditing, documentation training, mock audit and trainings to conduct management review meeting.
Documentation is the manifestation for your entire organizations process, procedure and results.

End-to-End support on preparing documentation as per ISO requirements.
Internal Audit (IA) as a tool, it is a cross departmental audit to ensure zero loophole in the system of your organization.

MRM: Management review meeting (MRM) helps top management to guide and ensure the whole organization is up to the mark as per the standard requirements.
Certivatic – Your certification is our responsibility!

With our 100% track record of success, we make sure Certification is achieved successfully.
Advantages of ISO 13485 Certification in Oman
Increasing Marketplace Competitiveness: ISO 13485 is an internationally recognized standard; it can help company leaders when they need to expand their business into other countries and boost their success. Decreasing the chances of harm and issues will automatically increase positive outcomes and help potential customers build trust in a company.
Helping Products Stay on the Market without any Issues: ISO 13485 certification is a complete framework that helps the company representatives to identify and tackle problems quickly. It is also advantageous because getting certified can help to create and maintain a culture of personal responsibility within the organization.
Less Risk of Failures: 13485 certifications will make it easier to notice where things went wrong and prevent future issues. Being an ISO 13485 Certified organization will help to trust and reassure that device manufacture processes are under control and they are safe to use.
Why choose Certivatic for ISO 13485 certification in Oman?
Certivatic basically helps the organizations to get ISO certifications like ISO 45001, ISO 9001, ISO 14001, ISO 2200, ISO 27001, ISO 22301, ISO 13485, CE MARK, and Halal certification with a unique and simple approach. Certivatic consists of a team with experienced and skilled professionals who are well known for providing technical excellence across a variety of different industrial sectors. Certivatic provides the best ISO 13485  consultation in Oman that helps customers to get certified at an affordable cost in the market.
For more information visit: ISO 13485 certification in Oman