CE Mark Certification In Nigeria
CE Mark Certification in Nigeria
What IS CE Mark Certification in Nigeria Means?
CE Mark Certification means getting The Letter CЄ is Marked on your product. CE Mark certification shows that the manufacturer has evaluated an effect and found it to comply with EU safety, health, and environmental standards. The abbreviation "CE" stands for "conformité européenne."
Why CE Mark Certification in Nigeria is Important?
CE marking is required for many products before they may be sold in the EU. It is necessary for any products made anywhere in the world and then sold in the EU. 
The first stage in selling a product in the EU market is obtaining CE certification, a manufacturer declaration of a product's conformity. 

CE marking is necessary to demonstrate that a product complies with relevant EU directives and rules.

CE Marking is required to demonstrate to customers that a product is healthy, safe, energy-efficient, and environmentally friendly.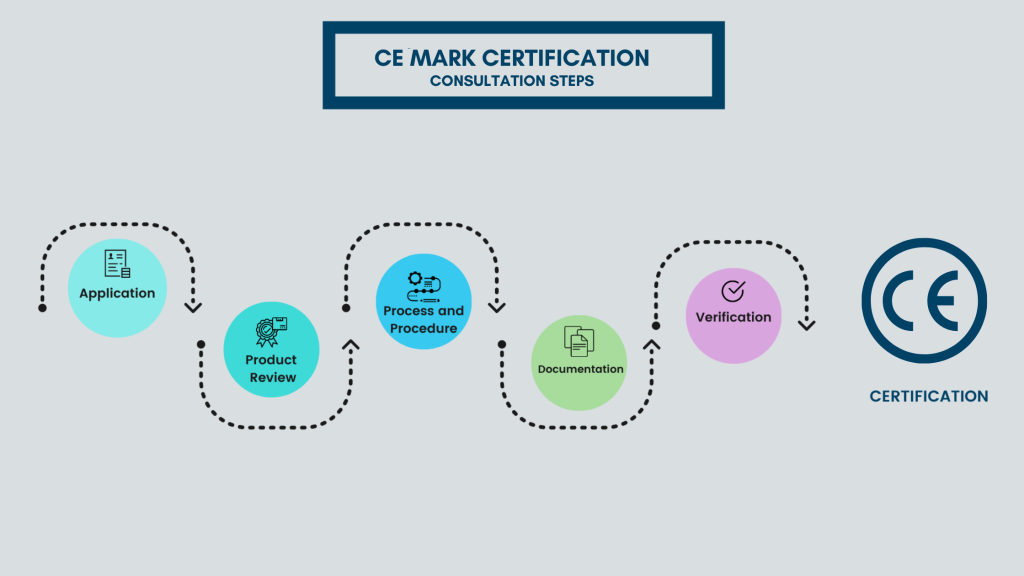 Our steps are easy, unique, time-bound, and result-oriented.
Determine the EU Directives that apply to your product.
Classifying the product and identifying the applicable Directives & Regulations.
More than one Directive/Regulation might be applicable to your product!
Identify & Cover the applicable requirements of the directive(S)
Identifying & evaluating your product against the essential requirements.
Ensure the product meets all those requirements.
Compilation of technical documentation
Preparing for the technical formalities and evidence.
Review of the technical aspects related to the design, manufacture and/or operations of the product.
Creating a Declaration of Conformity (DOC)
An acknowledgment by the manufacturer stating that the product meets all relevant product safety requirements of the applicable CE marking directives.
Creating and signing a Declaration of Conformity.
Affixing the CE mark!
Labeling and marking the product as per the specifications.
Finally, affixing the correct CE marking label on the product.
What are the advantages of CE Mark Certification in Nigeria?
Manufacturers are aware that CE-marked products can be traded freely throughout the European Economic Area.

Customers in the EEA receive the same degree of health, safety, and environmental protection.
ISO Certification in Nigeria