ISO Certification In Iraq
ISO Certification In Iraq
ISO Certification In Iraq, Certivatic is specialized in providing ISO Certification and Consultation in Iraq. We provide the best ISO Consultant service in Baghdad, Mosul, Basra, Erbil with the service of consultation, implementation, documentation, training, auditing, and registration. We provide CE mark Certification, HALAL Certification and we do provide different ISO Standards like ISO 9001, ISO 14001, ISO 45001, ISO 27001, ISO 22000, ISO 17025, ISO 13485, and many others.
About ISO Certification in Iraq services?
ISO – International Organization for Standardization is an independent, non-government organization that publishes ISO standards, ISO standards are nothing but guidelines and frameworks which help other organizations worldwide to streamline their processes by implementing these ISO standards in their businesses. ISO standards are accepted globally and are seen as a unique set of requirements that have to be fulfilled to unify the operational processes at a global level. Headquartered in Switzerland, ISO has played an important role in the unification of practices worldwide in different sectors of industries.
How to get ISO certification? – Our effective implementation steps:
Our method/steps are easy, unique, time-bound, and result-oriented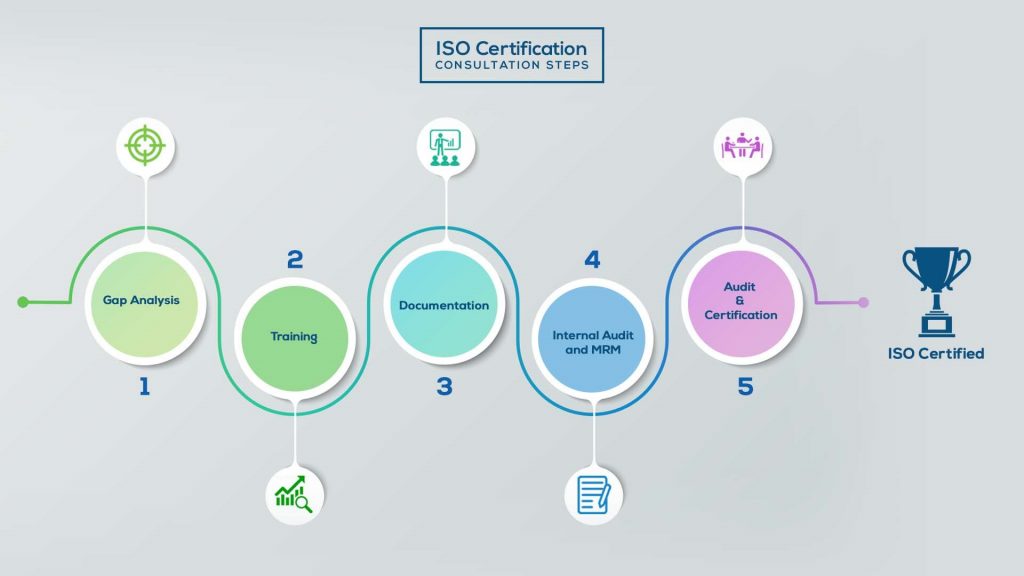 ISO Certification in Iraq
Interacting and detailed study of current work flows in different departments, operating procedures, documentation and practices.

Identifying any shortcomings of your organization against the requirements of ISO.

Generating a Gap report and planning for implementation
Creating awareness about ISO standard and its importance.

A formal training session/s.

It includes training on internal auditing, documentation training, mock audit and trainings to conduct management review meeting.
Documentation is the manifestation for your entire organizations process, procedure and results.

End-to-End support on preparing documentation as per ISO requirements.
Internal Audit (IA) as a tool, it is a cross departmental audit to ensure zero loophole in the system of your organization.

MRM: Management review meeting (MRM) helps top management to guide and ensure the whole organization is up to the mark as per the standard requirements.
Certivatic – Your certification is our responsibility!

With our 100% track record of success, we make sure Certification is achieved successfully.
What are  ISO Certifications?
There are more than 20000 international standards so far published by ISO, There are several certification bodies that perform assessments and issue certificates to the organizations based on their compliance towards following that particular ISO standard. The certificates received by the respective certification bodies are called ISO certificates. The standards of ISO are subject-specific like ISO 9001 for Quality Management System, ISO 14001 for Environmental Management System, ISO 27001 for Information Security Management System and so on. Here the most important thing to remember is that ISO does not issue certificates nor does certify any organization.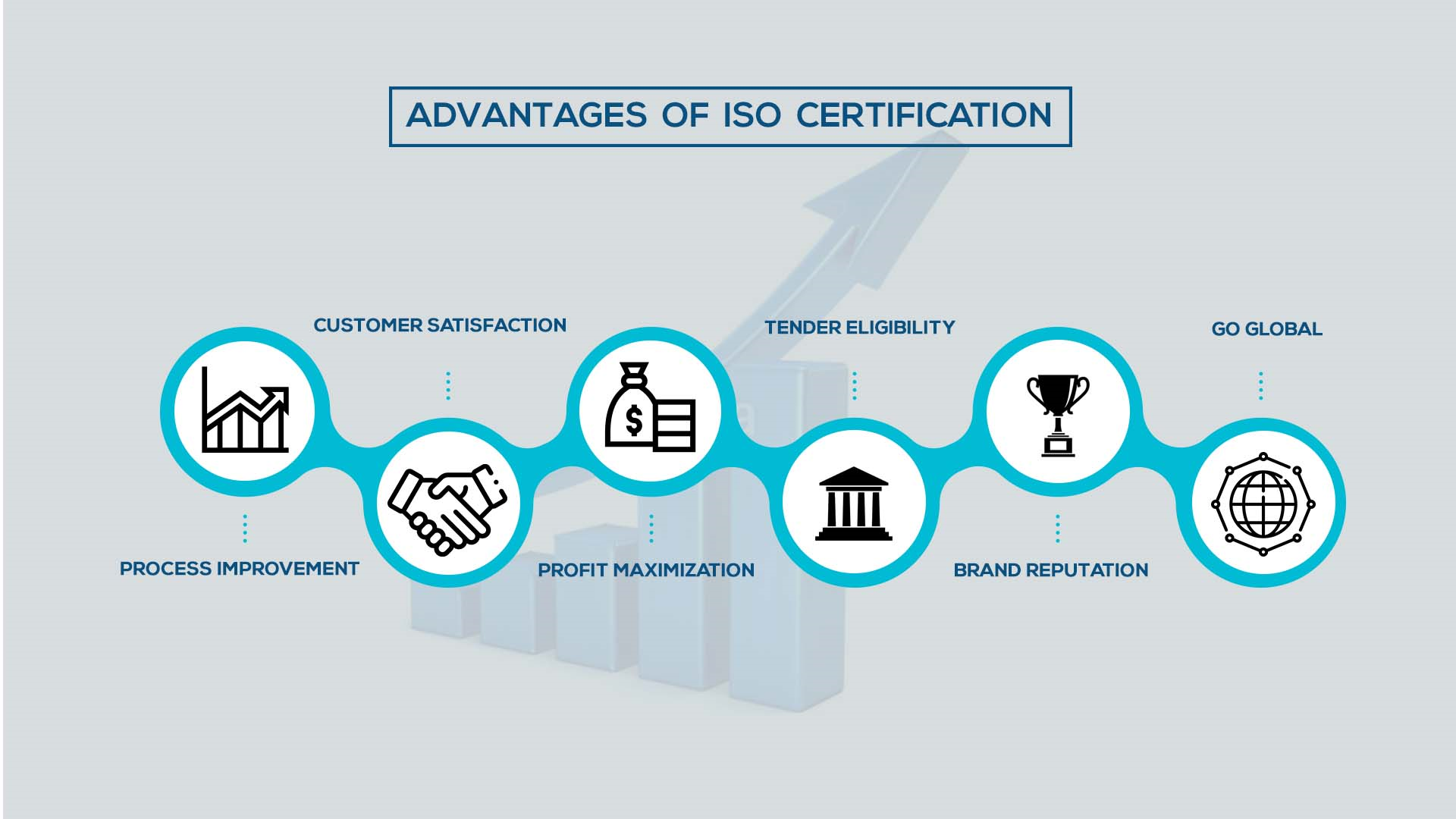 ISO certification in Iraq can be obtained by any organization irrespective of the nature, size, and location of the business. The fundamental requirement or eligibility for any organization to achieve ISO certificates is that the business has to be legal and registered. This means any business in any part of the world, small or big, no matter how many employees you have and whether you are government or non-government organization still can achieve an ISO certificate. ISO standard certificates are only issued to organizations and not to individuals. Getting ISO certificates from a reputed certification board demonstrates your compliance with international standards; it will be a mark for your business excellence.
Important list of ISO standards:
There are about 21000+ standards published by ISO, and also industry-specific standards like ISO 13485, ISO 22301, ISO 17025, ISO 50001, and many more.
ISO Certification In Iraq, This certification is certified by an international organization for standardization in order to maintain quality, safety, security system in the business.
Frequently Asked Questions