ISO 45001 Certification In Bahrain
ISO 45001 Certification In Bahrain
ISO 45001 certification in Bahrain is one among well-known International standard published by international organization for standardization to reduce the occupational hazard related to work accidents, injuries and diseases. the guidelines that are provided in occupational health and safety management system will provide assurance for individual who are working in an organization to work with and healthy. The safety policy implemented during the initial stages of ISO 45001 standard will help the organization to have objectives to fulfill complete safety with respect to employees healthy working area.  The main objective of ISO 45001 certification in Bahrain to establish in an organization is to provide occupational safety and health programs in order to improve the lives of employees.
How to get ISO 45001 certification in Bahrain? – Our effective implementation steps: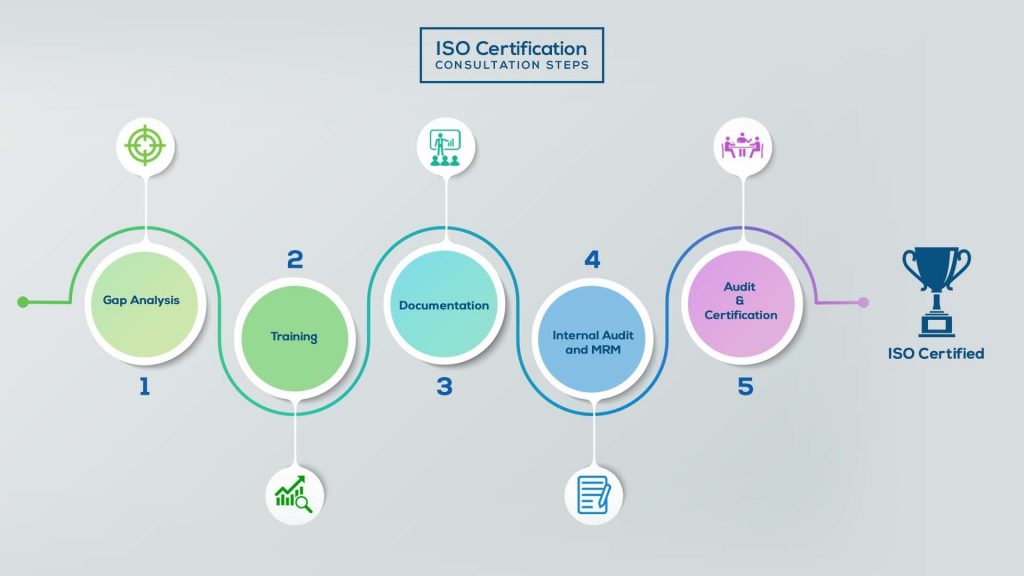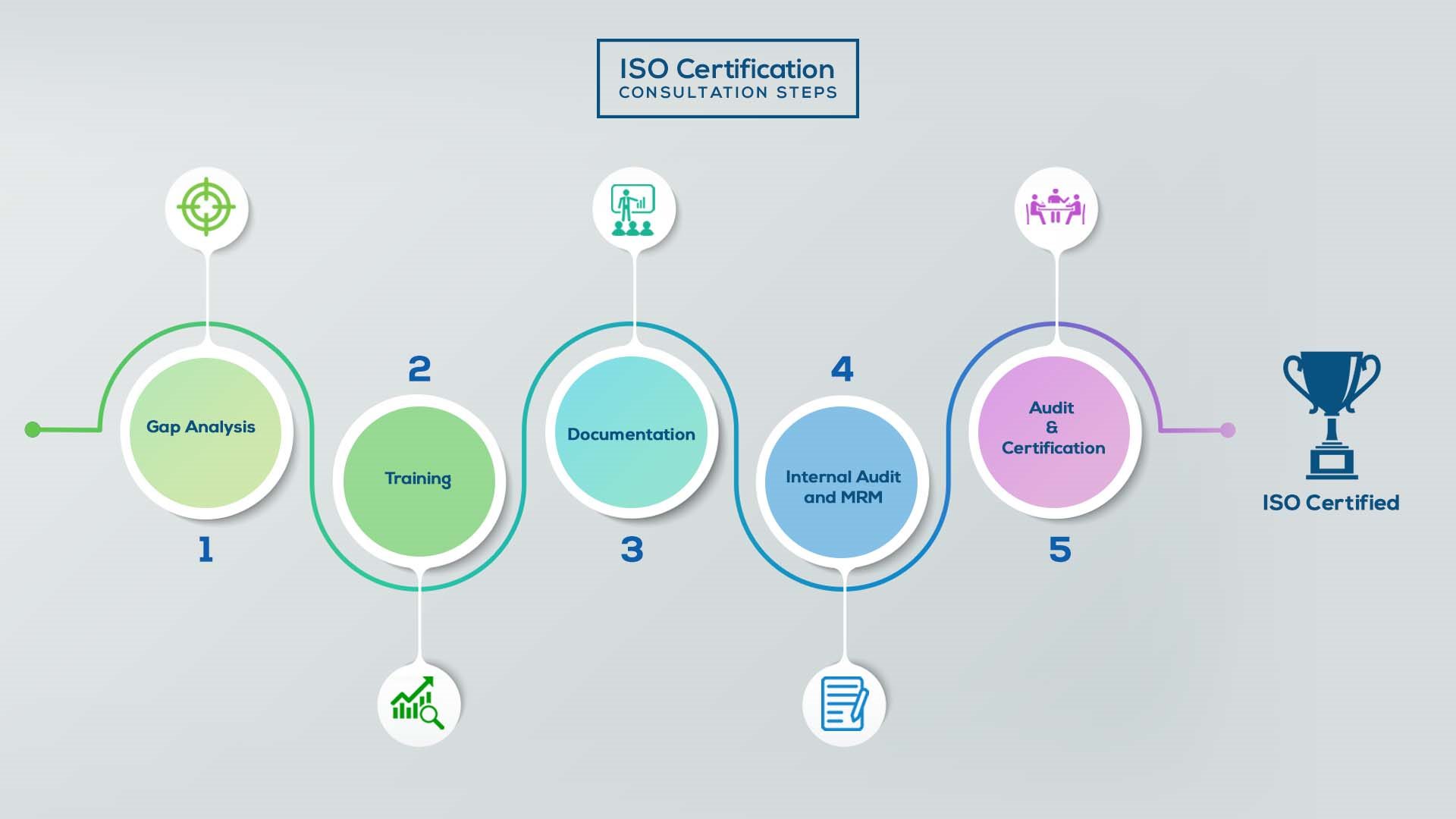 ISO Certification in Bahrain
Our method/steps are easy, unique, time-bound, and result-oriented.
Interacting and detailed study of current work flows in different departments, operating procedures, documentation and practices.

Identifying any shortcomings of your organization against the requirements of ISO.

Generating a Gap report and planning for implementation
Creating awareness about ISO standard and its importance.

A formal training session/s.

It includes training on internal auditing, documentation training, mock audit and trainings to conduct management review meeting.
Documentation is the manifestation for your entire organizations process, procedure and results.

End-to-End support on preparing documentation as per ISO requirements.
Internal Audit (IA) as a tool, it is a cross departmental audit to ensure zero loophole in the system of your organization.

MRM: Management review meeting (MRM) helps top management to guide and ensure the whole organization is up to the mark as per the standard requirements.
Certivatic – Your certification is our responsibility!

With our 100% track record of success, we make sure Certification is achieved successfully.
Advantages of ISO 45001 certification in Bahrain:
ISO 45001 standard assists the organization to fulfill their requirement for occupational health in working area for every individual in the company.
Occupational health and safety management system provides an assurance and confidence for employees to work with and healthy mind.
The organization can easily get the good impact by the public as they are being very transparent regarding the physical and mental health of their employees.
By focusing on employees mental and physical safety in the organization will help the company to lower the insurance premiums.
Construction companies: the physical explosion in construction companies for any individual who is working on-site is more. Implementation of occupational health and safety management system will assist the organization that is into construction business to protect employees at all points in time. By providing proper safety measures and guidelines will always help each individual to keep their good health. Equipment such as wearables, helmets, and tools are highly recommended for individuals to wear all the time when they are in the working area.
Agricultural industries: Employees who are generally worked with agricultural companies will be exposed to chemical usage or any other work-related injuries. Implementation of ISO 45001 certification in Bahrain will help in preventing these disasters to happen in the first place. proper instruction on how to use missionary and motor vehicles in the field must be brief to individuals on daily basis. Providing these measures for individuals who are working in agricultural land will help avoid work-related accidents.
Service sector: the organization where they are involved in the service sector must provide individuals with health insurance. the guidelines that are provided by the occupational health and safety management system will cover most of the insurance work for both organizations and each individual was working for the company. Any work-related issues that they face in the field will always be taken care of by this insurance which will be benefiting the employees.
How can  ISO 45001 Certification in Bahrain help grow your business?
Implementation of ISO 45001 certification in Bahrain in the organization will you consider the focus of the organization from the top management team and also the initial mindset of people from the top management. Identification and evaluation of hazards that are taking place in the work area is the first step to be considered in order to go ahead with the implementation of occupational health and safety management system. Once the hazards are identified it is now the time to improve the factors that can be avoid this hazard at all point of time. Implementing the resources in certain area in order to obtain better control over the resources and management system is very important. this will also improve the profit region and reduction of wastage for your organization.
Global standard spreads significant duties that are hung nearby or outside of the association the improvement of the workers from the eyes of government. The association can apply for ISO 45001 certification in Bahrain decisively that are causing the exercises in the organization.