ISO Certification In Bahrain
ISO Certification In Bahrain
ISO Certification In Bahrain, Certivatic is specialized in providing ISO Certification and Consultation in Bahrain. We provide the best ISO Consultant service in Manama, Riffa, Muharraq, Hamad Town, Sitra, with the service of consultation, implementation, documentation, training, auditing, and registration. We provide CE mark Certification, HALAL Certification and we do provide different ISO Standards like ISO 14001, ISO 45001, ISO 27001, ISO 22000, ISO 17025, ISO 13485, and many others.
ISO certification in Bahrain & its significance:
ISO Certification in Bahrain introduce by the International organization for standardization is a non-governmental and non-profitable organization representing various International standards. International organization for standardization or otherwise simply called ISO is the largest international standard-setting body. International standards enable organizations to have a uniform structure to provide worldwide service and to be considered internationally recognized organizations.
Our method/steps are easy, unique, time-bound, and result-oriented.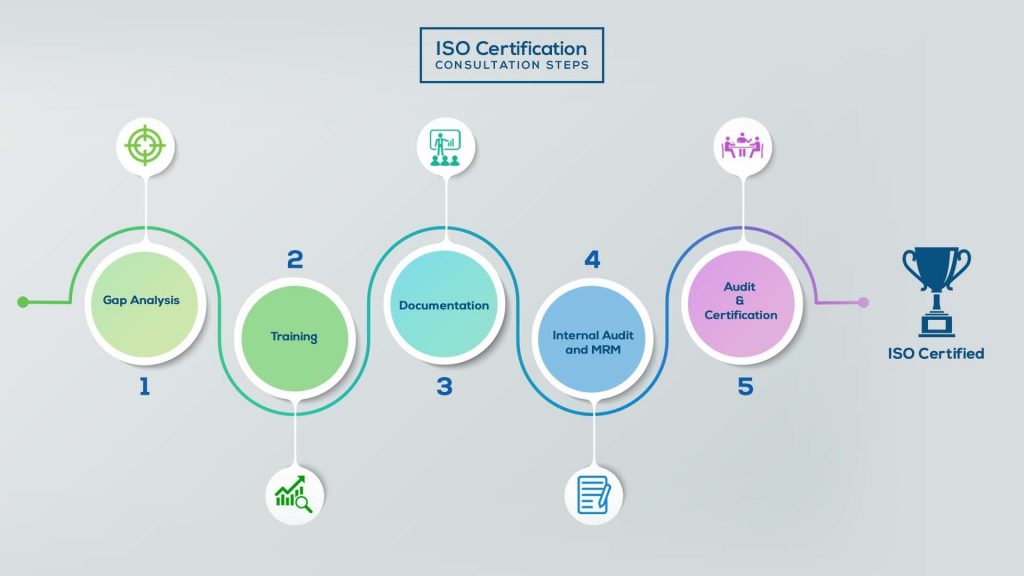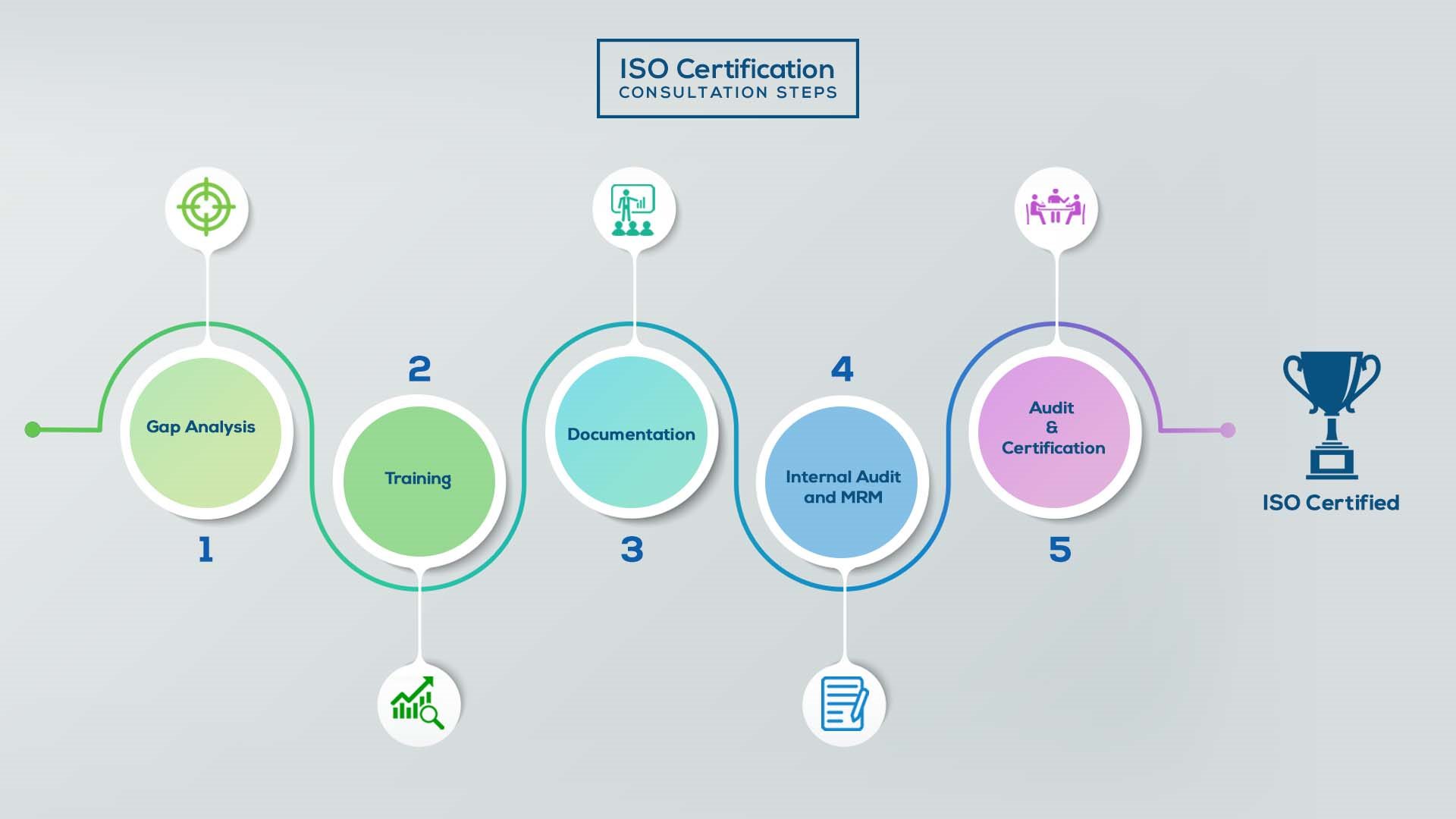 ISO Certification in Bahrain
Interacting and detailed study of current work flows in different departments, operating procedures, documentation and practices.

Identifying any shortcomings of your organization against the requirements of ISO.

Generating a Gap report and planning for implementation
Creating awareness about ISO standard and its importance.

A formal training session/s.

It includes training on internal auditing, documentation training, mock audit and trainings to conduct management review meeting.
Documentation is the manifestation for your entire organizations process, procedure and results.

End-to-End support on preparing documentation as per ISO requirements.
Internal Audit (IA) as a tool, it is a cross departmental audit to ensure zero loophole in the system of your organization.

MRM: Management review meeting (MRM) helps top management to guide and ensure the whole organization is up to the mark as per the standard requirements.
Certivatic – Your certification is our responsibility!

With our 100% track record of success, we make sure Certification is achieved successfully.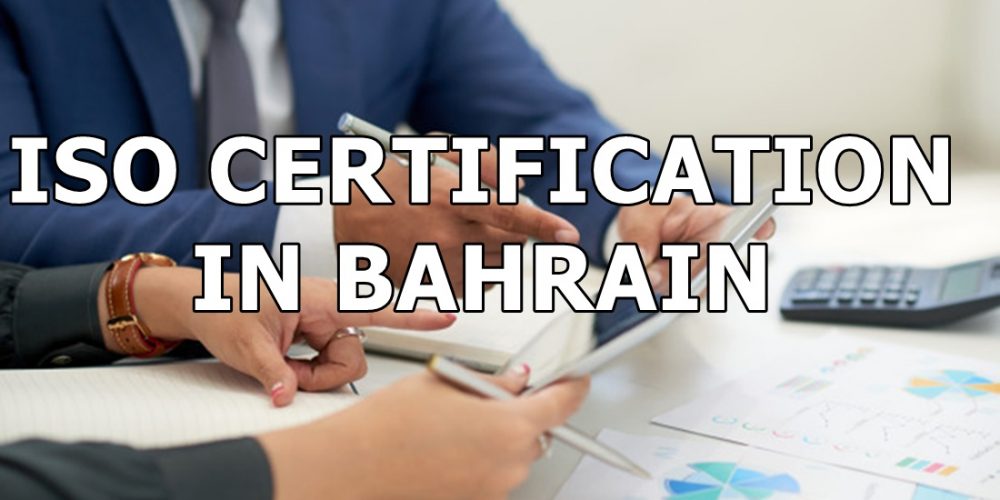 More details about ISO certification in Bahrain:
The official languages of ISO are English, French, and Russian. There are more than 20,000+ different types of international standards that have been published by international organizations for standardization across the world. There are more than 164 member bodies that have the association along with the international organization for standardization.
There can only be one organization from each country that will have the association and it is called a member body association. International certification in Bahrain that is published by ISO will help the organization to establish a worldwide technology and worldwide recognition. With the assistance of ISO certification in Bahrain, the organization will also have global trade opportunities. The organization will have a safe, good, reliable, and good quality of service or the product that is offered by the organization.
Important list of ISO standards:
There are about 21000+ standards published by ISO, and also industry-specific standards like ISO 13485, ISO 22301, ISO 17025, ISO 50001, and many more.
ISO certification in Bahrain sets out framework work for procedures and policies which includes all physical, legal, and other technical controls which are involved in the organization's risk management process.
Frequently Asked Questions