ISO 13485 Certification In Bahrain
ISO 13485 Certification In Bahrain
ISO 13485 certification in Bahrain is nothing but a quality management system which will focus mainly on medical devices and their industries. it is one of the International standard design and published by international organisation for standardization in order to provide the best efficient process for the organisation and proved results. 
The organisation going for implementation of ISO 13485 certification in Bahrain will certainly achieve potential clients and improve their practices within the organisation. Implementation of quality management system in the organisation will also help in fulfilling the regulatory requirements. Every process will be measured, analysed and controlled. Along with these advantages continual improvement is one of the most important factors for the organisation.
Our method/steps are easy, unique, time-bound, and result-oriented.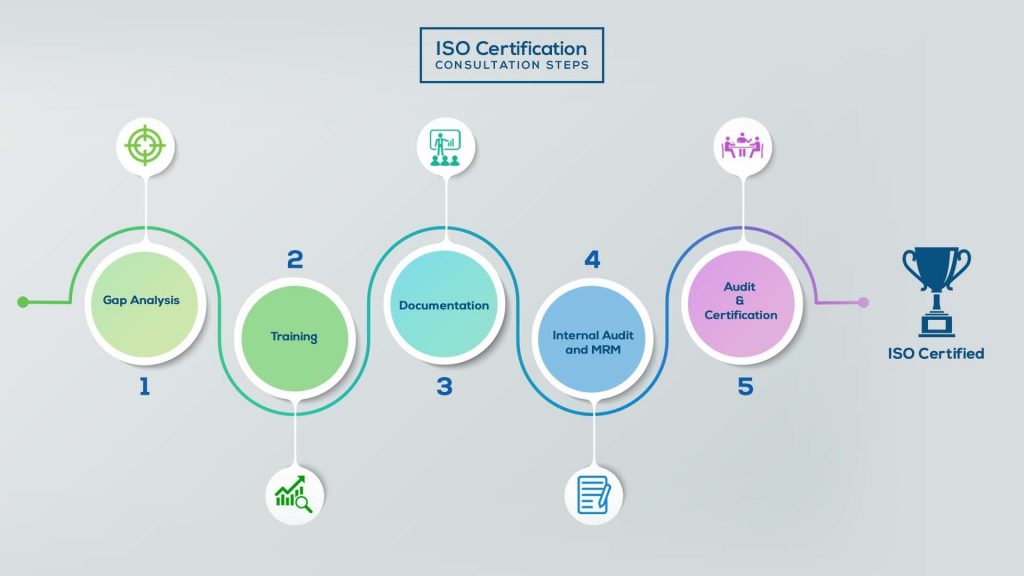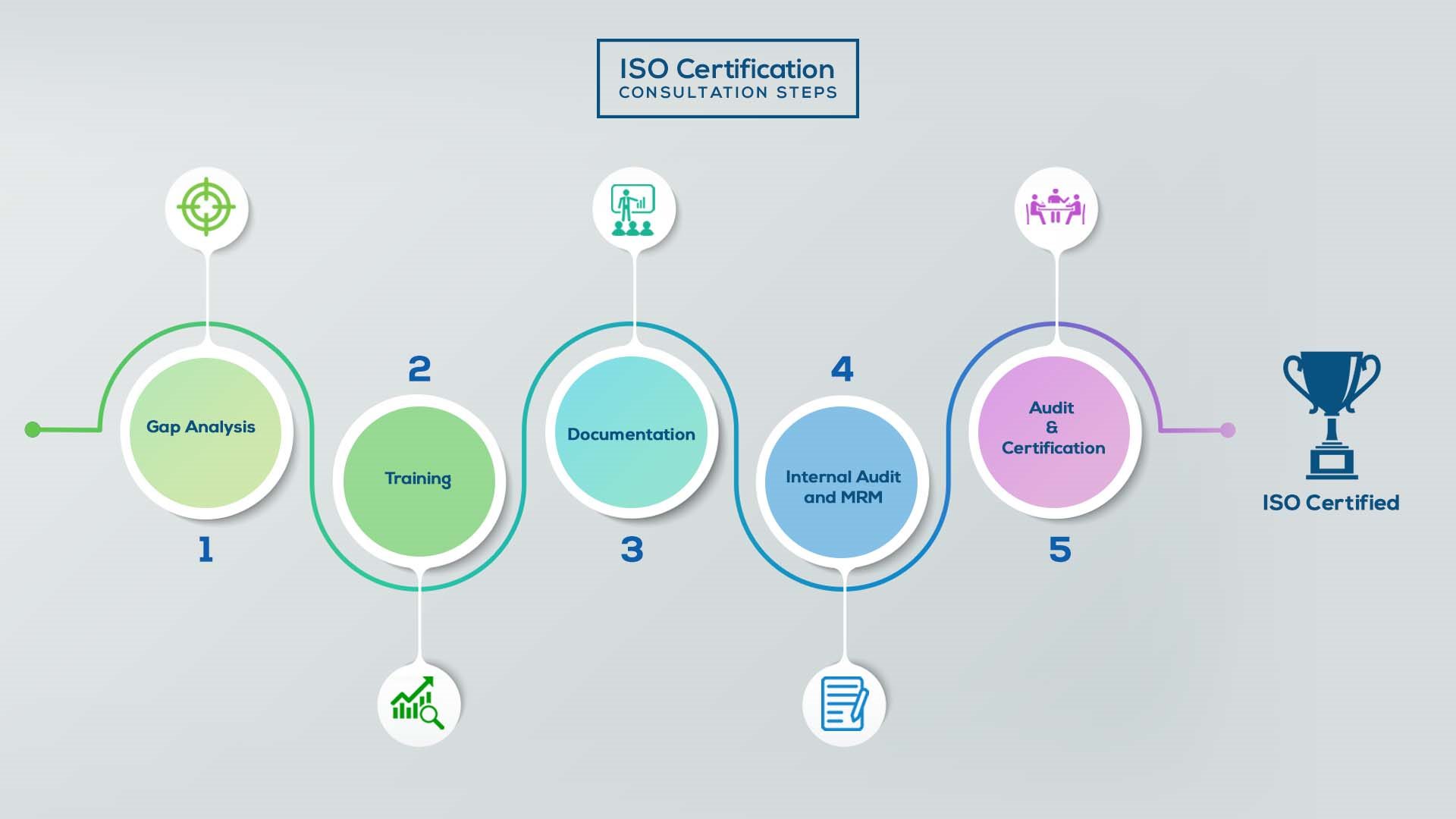 ISO Certification in Bahrain
Our method/steps are easy, unique, time-bound, and result-oriented.
Interacting and detailed study of current work flows in different departments, operating procedures, documentation and practices.

Identifying any shortcomings of your organization against the requirements of ISO.

Generating a Gap report and planning for implementation
Creating awareness about ISO standard and its importance.

A formal training session/s.

It includes training on internal auditing, documentation training, mock audit and trainings to conduct management review meeting.
Documentation is the manifestation for your entire organizations process, procedure and results.

End-to-End support on preparing documentation as per ISO requirements.
Internal Audit (IA) as a tool, it is a cross departmental audit to ensure zero loophole in the system of your organization.

MRM: Management review meeting (MRM) helps top management to guide and ensure the whole organization is up to the mark as per the standard requirements.
Certivatic – Your certification is our responsibility!

With our 100% track record of success, we make sure Certification is achieved successfully.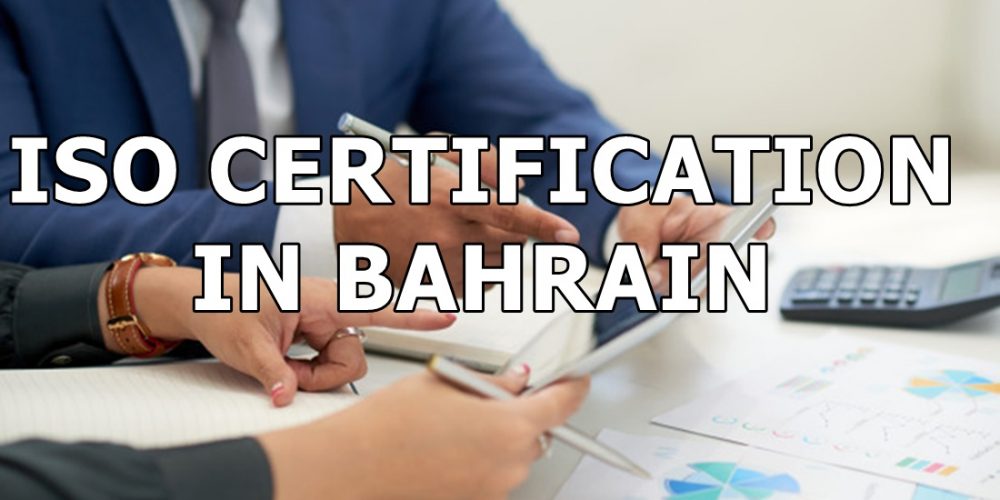 Why the implementation of ISO 13485 certification in Bahrain is good for the organization?
creating a cultural value in your organization is one of the features that must be improved in every company. Implementation of quality management system of medical devices that is ISO 13485 standard will bring continuous improvement into action in the organisation. Establishing quality policy in order to protect the medical devices after the International standard will ensure the business stability of the organisation.
Cultural development in the organisation can be easily done by spreading the awareness regarding quality management systems in the administration department. Establishing a systematic process in order to obtain the quality objective by end of the day takes lot of effort. this can be easily achieved with the help of implementation of ISO 13485 standard.
Creating the opportunities at every stage of successful implementation can be efficiently done with ISO 13485 certification in Bahrain. Decision making capabilities will have a strategic goals and achievable target. this will boost of the confidence of each individual and will help them to address any kind of threat in their job description. By ensuring 100% satisfaction in the customer it is always easier to win over the trust over client.
Implementation of ISO 13485 standard help the organisation in fulfilling the requirements of mandatory certification that are very essential for understandingmarket strategies.Involvement of both levels of management system in any cultural activities will bring out the best in the organisation. The company successful result is depending upon the efficiency of the whole team.
ISO 13485 Certification In Bahrain, In order to maintain a quality management system of the medical devices and its prevent the failure of medical activities during treatment of patients in manner of securely and easily.