ISO 22000 Certification In Bahrain
ISO 22000 Certification In Bahrain
What are the important factors of ISO 22000 certification in Bahrain?
ISO 22000 certification in Bahrain states the requirement of the percentage of food hazard elements that are present in food help the organisation to eliminate this at all stages of the food chain. Food safety is a very important factor to be considered before it is given to and consumer. An organization must be good enough to establish a healthy and safe food environment as it plays an essential role in the food industry.
ISO 22000 certification in Bahrain is designed and published by international organizations for standardization in order to specify the requirements for food safety management systems in any organization. The organisation where the involvement of food at all stages of the food chain consist are food manufacturing, food packaging, food preservatives, food transportation, food storage, and considering still more organisation involved in the food industry. In order to establish control measures in the management system of the organization, ISO 22000 standard comes into the picture. The major benefit for an organization to achieve the implementation of ISO 22000 certification in Bahrain successfully, will get them more business and international recognition.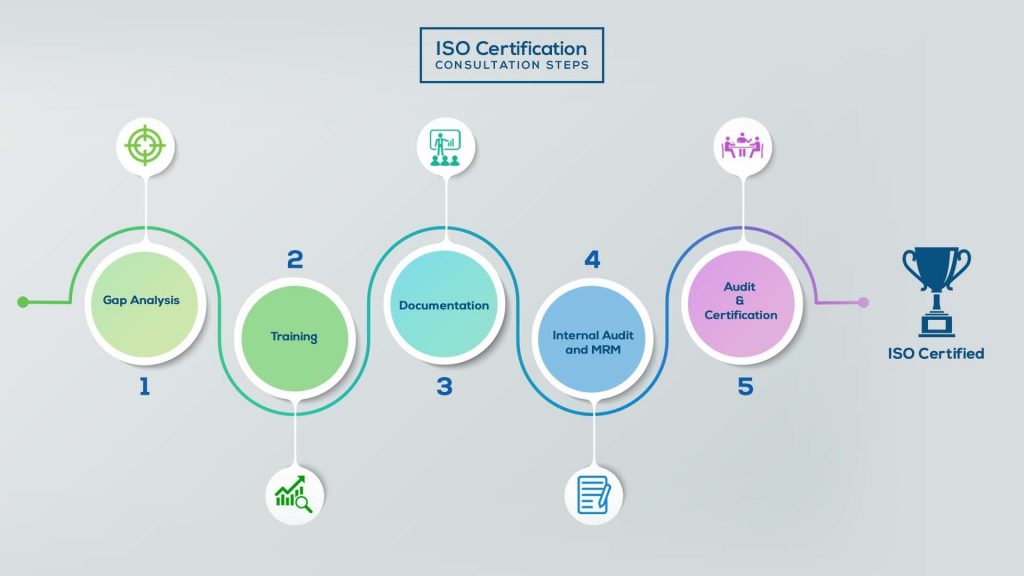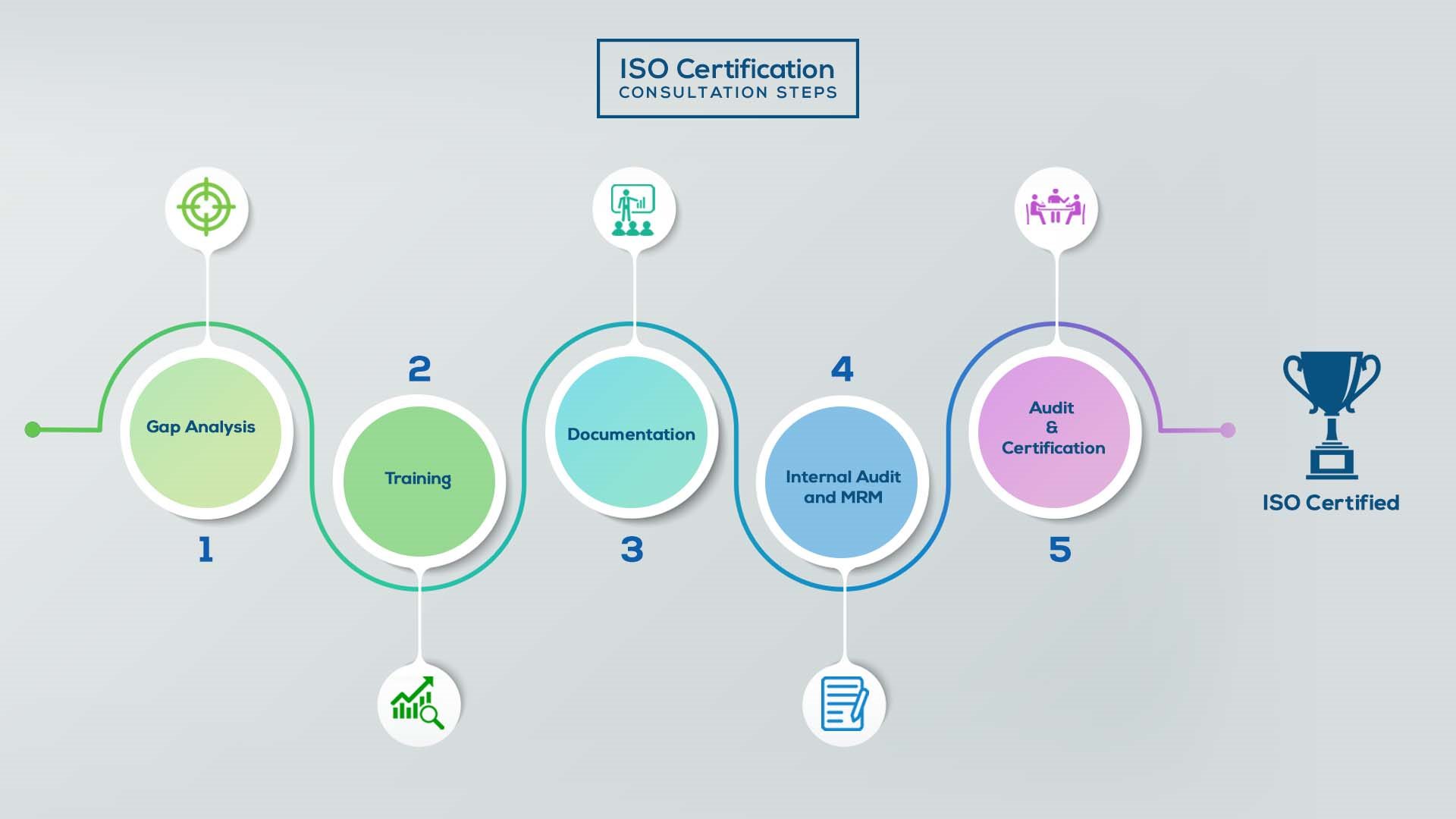 ISO Certification in Bahrain
Our method/steps are easy, unique, time-bound, and result-oriented.
Interacting and detailed study of current work flows in different departments, operating procedures, documentation and practices.

Identifying any shortcomings of your organization against the requirements of ISO.

Generating a Gap report and planning for implementation
Creating awareness about ISO standard and its importance.

A formal training session/s.

It includes training on internal auditing, documentation training, mock audit and trainings to conduct management review meeting.
Documentation is the manifestation for your entire organizations process, procedure and results.

End-to-End support on preparing documentation as per ISO requirements.
Internal Audit (IA) as a tool, it is a cross departmental audit to ensure zero loophole in the system of your organization.

MRM: Management review meeting (MRM) helps top management to guide and ensure the whole organization is up to the mark as per the standard requirements.
Certivatic – Your certification is our responsibility!

With our 100% track record of success, we make sure Certification is achieved successfully.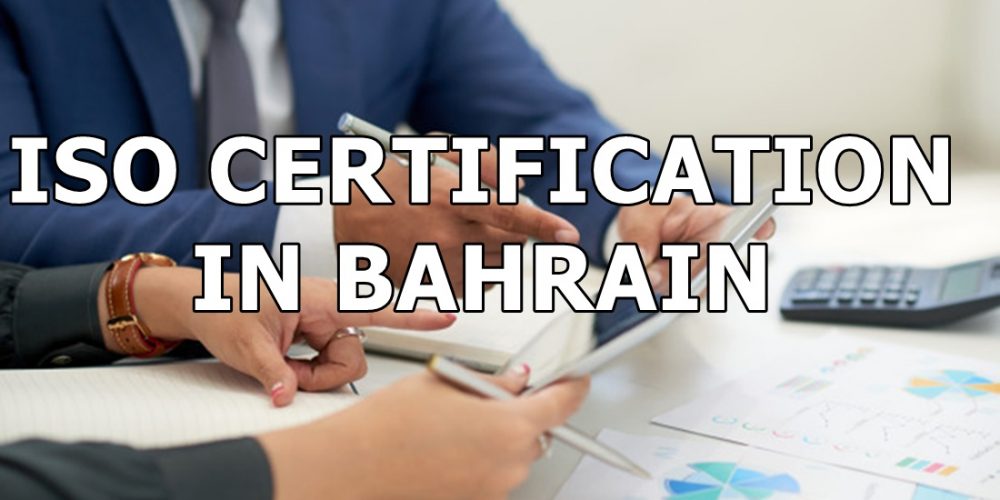 What are the benefits of ISO 22000 certification in Bahrain to an organization?
The importance of successful implementation of the ISO 22000 standard cannot be measured at one point in time. In the food industry, the most effective food management system consists of an established kitchen, storage facility, control temperature facility, and many other necessary structures depending upon the process that the organization running. ISO 22000 standard is also compatible with another International standard and most importantly it mainly aligns with ISO 9001 standard. An essential factor that can be considered here is the quality management system with respect to food maintenance can be easily taken care of along with continual improvement.
Implementation of a food safety management system in the organization will ensure the establishment of good communication among the individual within the team and with other teams. With the help of this well-established communication system, an organization can obtain efficiency at a greater level. A briefing on a daily basis must be given to every staff in order to ensure the daily activities are taken care of according to the implemented food safety management system.
ISO 22000 certification in Bahrain is integrated with hazard analysis control critical point system, or simply called HACCP principles. The establishment of these principles in the organization will bring out the most effective management system. In every operation in the organization operated and updated analysis in order to obtain a better framework is an important task that must be completed by the top management team. Incorporation of principals and other activities along with this implementation of ISO 22000 standard will maximize the benefit for the organization in terms of both branding purpose and economic value.
What are the prerequisite programs that come along with the implementation of ISO 22000 Certification in Bahrain?
Protecting food safety and eliminating any contamination must be taken care of by the organization. The prerequisite program will help the organization in establishing these controls.
The building construction must help the organization to support each and every process that is taken care of by the organization.
Supply of water in all the terminals and storage must be kept hygiene under all circumstances.
The workspace for each individual must be elaborated and a manual must be provided in order to ensure the work is done in a hygiene way.
Utensils such as vessels pots glasses containers must be frequently washed before and after the cooking process is utilization processes.
Cleaning and sanitizing on the basis of schedules that are decided during the establishment of a food safety management system must be done.
Pest control activities and reviewing them every week should be done in the place of cooking, storage, or packing of the food.
Warehouse and storage places must be given appropriate temperature and other facilities in order to preserve the food at all points in time. Purchasing the material for the storage purpose or for the food preparation purpose must be documented in order to improve the ISO 22000 Certification in Bahrain.